Week 5, Term 1 2021 - 23rd February 2021
Principal's News
Student wellbeing is an essential element for both academic and social development. Wellbeing is optimised by safe, supportive and respectful learning environments.
We place the highest priority on the safety and care of the children in our care. All children have a right to expect that the school will always do all that is possible to protect them from any harm and create safe learning environments. St Mary's is committed to best practice in developing student wellbeing which includes student protection and the development of proactive approaches to equip people with the skills and knowledge to identify risks of harm and respond appropriately. All school staff attend yearly training in student protection matters and our Student Protection Contacts receive comprehensive in-service.
Creating an environment which enhances student wellbeing is multi-faceted and relies on all members of the school community working together. We aim to strengthen student wellbeing through empowering parents and teachers to feel supported in their roles by providing resources, training, assistance and emotional care as needed.
Student health is also essential to wellbeing. All classes have access to specialist health and physical education lessons, snack and brain breaks through the day as well as healthy options from our school tuckshop.
Remaining cognizant of research findings and enlisting school support services, such as our adopt-a-cop, safety circus and visiting specialists is also important. Our pro-active approach includes our behaviour management program and Making Jesus Real class lessons and mixed group sessions. Further to this, students partake in the Day of Action Against Bullying and the Daniel Morcombe Curriculum where they learn strategies to prevent and deal with bullying and the many options open to them for reporting or seeking help. These include the Classroom Teacher, Student Protection Officers, Buddy Bench, Buddy Box, and Guidance Counsellor.
Student involvement in their own wellbeing is also paramount, therefore we appoint Year 6 Student Ministry and Social Justice leaders who assist in the formation and weekly running of our Wellbeing Committee, Mini Vinnies and MJR Kid's Club.
We are also very interested to gauge the needs of the staff, students and parents from their perspective. Our Diocese is promoting the use of the 'Be You' wellbeing resource and survey tools. We are currently surveying staff and Year 4-6 students at school, and would also love to hear from parents about their reflections of wellbeing at our school.
I invite all parents to submit a response to this short survey, which will be open until Friday 5th March. If you have any questions or suggestions about student wellbeing, please see one of our friendly staff.
All the very best,
Wes Rose
Principal
From our Principal-Mr Wes Rose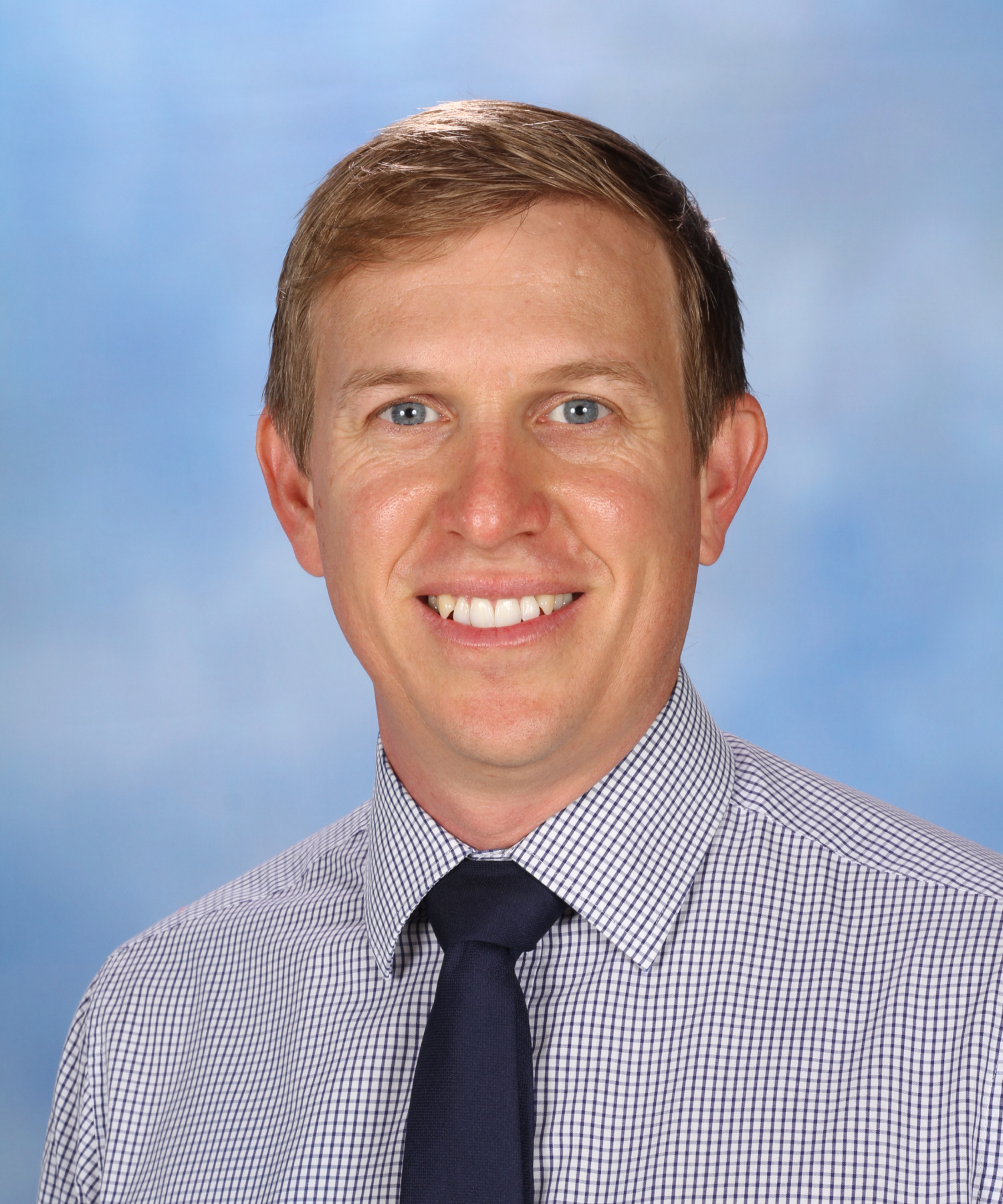 New Staff Member
We warmly welcome Miss Yrad Loban to our St Mary's staff. Yrad will be working as our Indigenous Teacher Assistant 3 days a week (Tues-Thurs). Please see below for her personal introduction.
Students arriving early to school
A reminder to all parents about before school arrangements. We have noticed some students arriving to school very early. I ask all parents to try to avoid dropping students to school before 7:45am. Students who arrive to school before 8:15am are to be seated in the tuckshop area until the 8:15am play bell.
P&F AGM and General Meeting
Our school P&F is an active parent body that assists the school in a myriad of ways. In particular, the P&F assist with funding special school projects and coordinating several social events throughout the year. Please note that our P&F Annual General Meeting will be held today, Tuesday 23rd February from 6:30pm in the St Mary's staff room. All interested parents are warmly invited to attend.
Regional Principals' Meeting
This Friday I will attend the Mackay Region Principals' meeting at Emmanuel. In my absence, Mrs Leotta will be acting principal.
St Mary's School Board 2021
Our School Board serves an important function in the life of the school, providing wisdom and discernment in many areas that directly affect the operation of St Mary's. It is with pleasure that I announce our Board members for 2021;
Chair

Scott McSherry

Board Members

Lisa-Marie Ware
Joanne Mulherin
Vicki Smith
Dan Christensen
Angela Hurley
Andrew McNamara

Faith representative

Fr Don White

School representatives

Wes Rose
Belinda Battaia

Board Liaison Officer

Derek Worden
School Lunches
We often receive queries about student lunches. Please find below some handy tips and hints about lunchtimes;
Lunch time is from 10:40am-11:10am and afternoon tea from 1:15pm-1:40pm.

Students eat during the first part of the break and then play.

Due to the large volume of tuckshop orders on Friday mornings, students play first, then eat.

We ask parents to be mindful to pack a healthy lunchbox that the students can open/eat by themselves.

To assist us in achieving our goal of being more sustainable, we ask that where possible parents utilise the 'nude' lunchboxes and avoid single use plastics.

Please be aware that we have some students that have severe food allergies. Therefore we ask that students do not share food items with their friends and ask parents to minimise nut-based products in school lunches.



Indigenous Teacher Assistant
Hi everyone,

I would love to officially introduce myself to you all. My name is Miss Yrad Loban and I am the new Indigenous Teaching Assistant.
I have started working at St Mary's this week and already loving it. I am a proud Torres Strait Islanders and Aboriginal woman.
I am currently studying a Bachelor of Education (Primary). My role at St Mary's is to promote the Indigenous culture of Australia to the students, teachers and parents. I am also here to support all students in the best way I can.
Hope to see all your happy faces around the school.
Miss Loban
"Successful people are not gifted; they just work hard and then succeed on purpose."
-GK Nelson
From the Office - Finance Department
Dear Parents
Please note that School Fees were due on the 18th February 2021.
Thank you to those families who have already made payments or entered into a payment arrangement.
If you did not receive your fees statement or have any queries regarding fees, please don't hesitate to contact the finance office on 4951 1743.
Mrs Kathy Parrish
Finance Officer
Sacramental Program 2021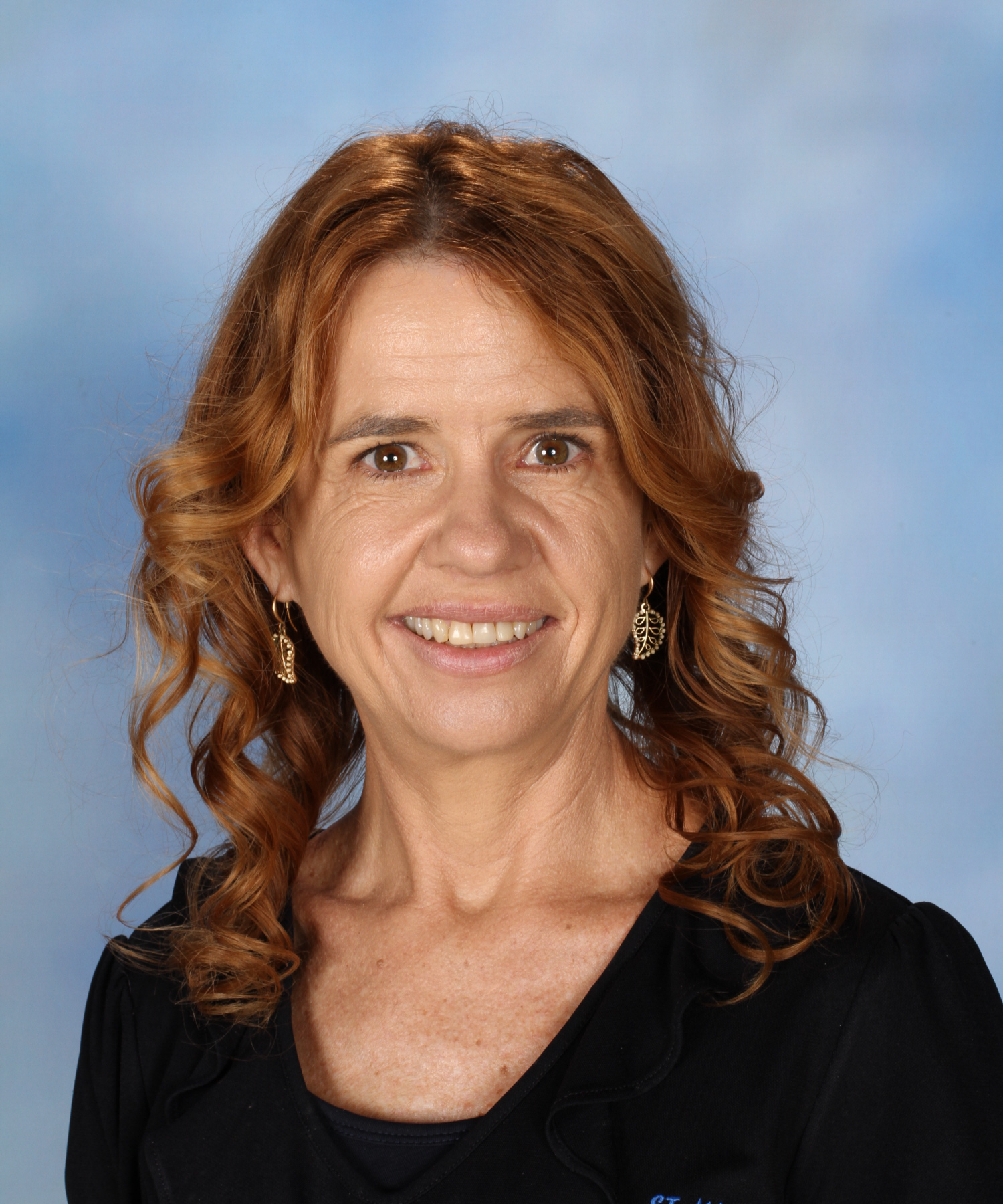 Year 3 students – Preparation will begin in Term 3 with Reconciliation (Penance). Confirmation and Communion will be received in 2022.
Year 4/5/6 students who did not prepare and/or receive Reconciliation in 2019 – Enrolment night for the sacrament is 5:30pm tonight (Tuesday 23rd February) at St Mary's Hall. After receiving Reconciliation in March, students will be eligible to begin preparation for Confirmation and Communion preparation will begin in Term 2.
Year 5 students who received Reconciliation in 2019 – Confirmation and Communion preparation will begin in Term 2.
Bishop Michael has given dates for the Sacrament of Confirmation 2021.
Confirmation - Southern Cluster times and dates
Sunday 25 July - St Patrick's - 6pm
Monday 26 July - St Francis Xavier - 6pm
Tuesday 27 July - St Francis Xavier - 6pm
Wednesday 28 July - St Mary's - 5pm
Thursday 29 July - St John's - 5pm (if numbers required)
- St Mary's - 7pm
Friday 30 July - St John's - 7pm
Saturday 31 July - Marian - 6:30pm
Sunday 1 August - St Michael's - 9am
The Mass Bulletin and school newsletter, as well as Facebook will continue advertising upcoming dates.
If you have any questions please do not hesitate to email Terri Leotta: therese_leotta@rok.catholic.edu.au .
Mrs Terri Leotta
APRE/Teacher
Project Compassion - Holy Week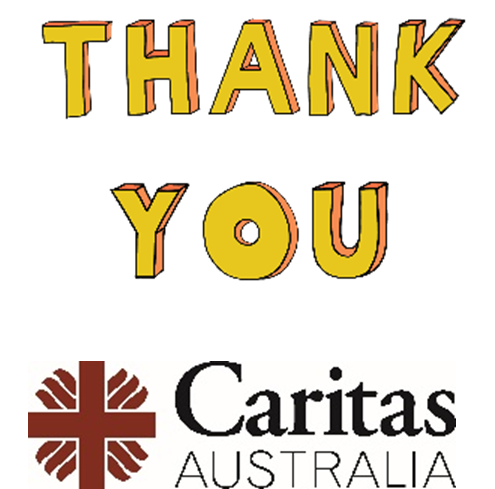 As we enter Holy Week, we continue to reflect on the lives of people vulnerable to extreme poverty and injustice and how we can respond through supporting Caritas Australia's Project Compassion appeal.
Let us take time to remember the life and teachings of Saint Oscar Romero. His many lessons include: live a simple life, commit to bringing peace to the world, speak the truth and of course aspire not to have more, but to be more. Some words from what has become known as the Oscar Romero prayer; "We cannot do everything, and there is a sense of liberation in realizing that. This enables us to do something, and to do it very well. It may be incomplete, but it is a beginning, a step along the way, an opportunity for the Lord's grace to enter and do the rest."
Thank you for supporting Caritas Australia's Project Compassion Campaign. Your generosity will work for the freedom of those living in poverty, challenge unjust structures, and empower people to work for a sustainable way of life.

Caritas Classroom Tally
Prep 2022 Enrolments
St Mary's are currently taking enrolments for Prep 2022. We encourage both existing and new families who have a child starting Prep next year to lodge their enrolment application as soon as possible. Interviews will commence on 10th May. Applications are to be made via our new online enrolment form available from our website www.smmrok.catholic.edu.au. Please contact the school office for further information or any assistance required.
Sport News
Save the Date - Interhouse Sporting Events
We can confirm the following dates for our 2021 Interhouse sporting events;
Tuesday 30th March – Prep-year 2 Fun Run at St Mary's
Wednesday 31st March – year 3 -6 cross-country and fun run at Queens Park
Tuesday 8th June – 9- 12 years Athletics Field events at St Mary's
Thursday 10th June – year 3- 6 Track events at the MARC
Thursday 24th June – Prep-year 3 mini-athletics
Friday the 19th November – Swimming Carnival at the Memorial Pool
Sport Stars
Congratulations to the following students on their selection in the Southern Suburbs Netball sides.
U11-Olivia Benson, Sunny Hodder, Riley Albert, Emma Pace, Ally Kinnane, Alexis Sorbello
U12-Izabella Louw and Alexis Kavanagh
All girls will now play at the Mackay trials in March.
Congratulations also to Matthew Davies and Evie Clarendon on their selection the Mackay U12 Hockey sides. Evie and Matt will travel to Rockhampton to play in the Capricornia trials.
Run Club
Last week at Run Club we were joined by local athletics coach Martin Lambert. Marty will be with us for the next 5 sessions as we prepare for the cross-country. All keen runners from year 2-6 are welcome!
Mrs Caroline Kerrisk
HPE Teacher
Touch Footy Draw - Round 3
Student of the Week
Week 4, Term 1 Student Award Winners
| | |
| --- | --- |
| PB | Charlie for being a happy, cheerful young boy! I love the way you greet everyone with enthusiasm. |
| PC | Brooklyn for your amazing start at St Mary's. |
| | Ellie for your excellent word counting during our blue book sessions. |
| 1L | Maggie for being such a cooperative hard worker. |
| | Lily for setting such a beautiful example in behaviour. |
| 1P | Meeka for being an independent worker during all classroom tasks. Keep up the great work Meeka! |
| | Cooper for being a wonderful listener and always sharing your ideas with the class. Thank you Cooper! |
| 2A | Ivy for always being organised and ready to begin lessons. |
| | Paulina for your beautiful manners and positive attitude to learning. |
| 2B | Lexie for taking pride in doing your best. Super work Lexie! |
| 3B | Sophia for the confidence you are showing in class when sharing your ideas and answers. |
| | Scarlette - Wow! What a maths whiz you were this week. Your understanding and explanation of odd and even numbers was amazing. |
| | Brady for being aware of what is happening around you and noticing that someone needed help. |
| 3M | Hannah for her excellent work in our spelling brainstorm! Some of those words even tricked me! |
| | Oliver for his enthusiasm toward all tasks. You have a clear love of learning! |
| 4K | Jack for always working hard and doing your best. Keep up the great work! |
| | Zac for thoughtful contributions to HASS discussions. We love your curious mind. |
| 4P | Hudson for always being organised and ready to work and staying focussed on competing tasks. |
| 5L | Stella for being a wonderful W.O.W. detective and recalling the meaning of this week's word! |
| | Lennox Russell for beautiful manners and a wonderful work ethic!! Fan-tastic! |
| 5R | Armani for showing maturity in the classroom and the wonderful effort you demonstrate each day. Well done!. |
| | Jordan for showing respect and consideration to your teachers and peers. You are a wonderful role model. |
| 6M | Emma for going above and beyond in your leadership role. We are blessed to have you at St Mary's. |
| | Ashton for the energy and enthusiasm you bring to everything you do. Your joy is contagious!. |
| 6V | Zoe for the initiative and dedication you have shown towards our 'See, Judge, Act' commitment. |
| | Archer for your excellent contributions during HASS and your positive attitude towards all class activities. |
Community News