Week 7, Term 1 2021 - 9th March 2021
From our Principal - Mr Wes Rose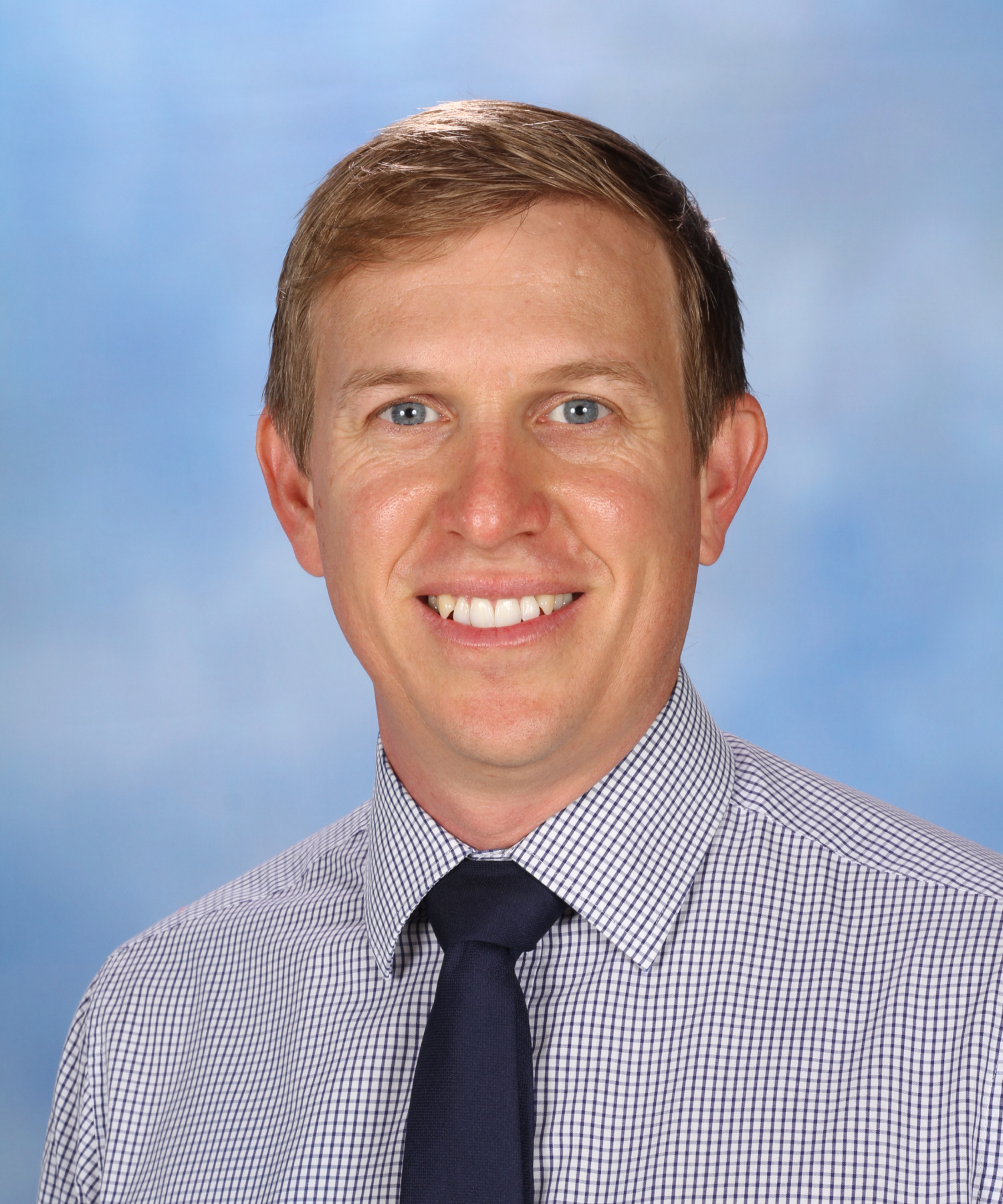 P&F Welcoming BBQ
Many thanks to the families that attended the welcoming BBQ and open classroom event last night. It was a great chance to meet new and existing parents, showcase our new classrooms and learning environments and enjoy a BBQ dinner. A special thank you to the parent helpers who assisted with the dinner and clean up.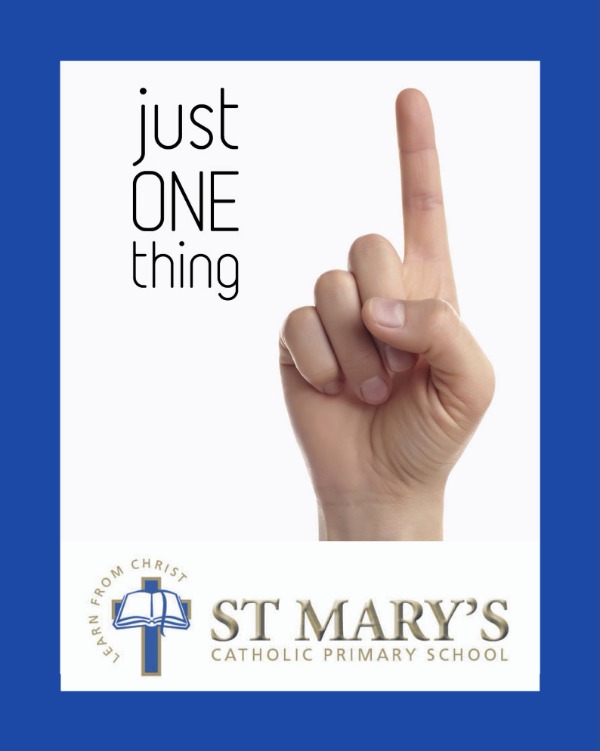 Just 1 thing Campaign
I ask that all St Mary's parents submit a response to the 'Just 1 Thing' campaign, which assists us to engage parents in their preferred ways. Currently, we have only 29% of families that have submitted a response, a long way from our goal of 80%. Please see below a snapshot of families who have completed the survey from each class. Please click this link to complete the short, one-minute form.
Clean Up Australia Day
Well done to the 80 members of St Mary's who assisted in the Clean Up Australia Day event on Sunday. Our group managed to collect over 30 bags of rubbish around the Quota Park and Illawong Beach areas. Well done.
Quote of the Week
"Life is 10% what happens to you and 90% how you react to it."
-Charles R Swindell
From our APRE - Mrs Terri Leotta
MJR Shirt
This morning last year's yr 6 student and designer of our new MJR shirt - Keean Rackham, visited St Mary's to have his photo taken with the staff. Keean's design was chosen as the staff shirt for the whole Rockhampton diocese. It was wonderful to have him come back to see his design being worn by his previous teachers and support staff.
Wellbeing Survey
In last week's newsletter parents were invited to complete a Wellbeing Survey. This graphic has been prepared to show St Mary's commitment to the wellbeing of our whole school community and a selection of the various initiatives, resources and events utilized. We would love to hear from as many families as possible. Please click here to complete the survey.
Harmony Day/National Day of Action against Bullying
This Friday 19th March we will acknowledge Harmony Day which is a time to celebrate Australian multiculturalism. We will also recognise the National Day of Action Against Bullying.
On this day each class will participate in lessons about tolerance, respect and learning skills to resolve conflicts. Each class will contribute to creating a whole school anti-bullying display.
We invite all students to wear ONE orange item of clothing with their uniform. This could be an orange t-shirt, ribbon, socks, etc.
Mrs Terri Leotta
APRE/Teacher
From our APC - Mrs Belinda Battaia
Toys at School
The excerpt below is from our school Behaviour Management Student Guide:
GENERALLY
Respect all school property.

Bikes should be

walked

along the footpath and stored under 'F' block.

Toys and electronics are not to be brought to school.

Mobile phones are to be left at the office during school hours.

Do not enter rooms or the sports shed unless a teacher is present.
This guide states that there are to be no toys or electronics brought to school. Over the last few weeks we have noticed a growing number of toys including Fidget toys, Rubik cubes, Pokemon cards etc making their way to school and being played with during break times. We have spoken to all students to remind them that these toys are to be kept at home and we ask parents to support these guidelines going forward. These items are often precious to the students and are better left at home where they know they will be looked after.
Mrs Belinda Battaia
APC/Teacher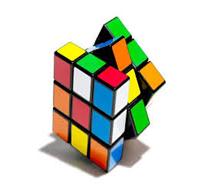 Project Compassion - Holy Week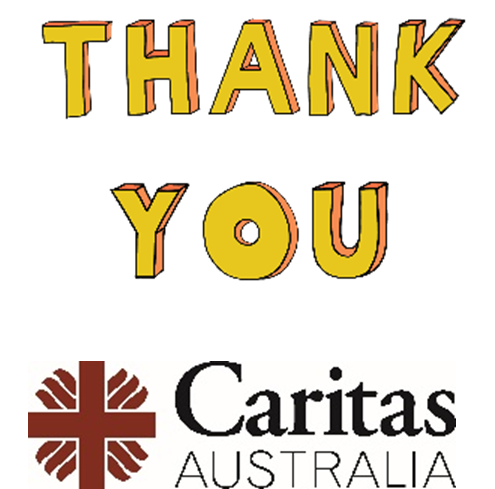 As we enter Holy Week, we continue to reflect on the lives of people vulnerable to extreme poverty and injustice and how we can respond through supporting Caritas Australia's Project Compassion appeal.
Let us take time to remember the life and teachings of Saint Oscar Romero. His many lessons include: live a simple life, commit to bringing peace to the world, speak the truth and of course aspire not to have more, but to be more. Some words from what has become known as the Oscar Romero prayer; "We cannot do everything, and there is a sense of liberation in realizing that. This enables us to do something, and to do it very well. It may be incomplete, but it is a beginning, a step along the way, an opportunity for the Lord's grace to enter and do the rest."
Thank you for supporting Caritas Australia's Project Compassion Campaign. Your generosity will work for the freedom of those living in poverty, challenge unjust structures, and empower people to work for a sustainable way of life.

Caritas Classroom Tally
Prime Minister's Spelling Bee
The 2021 Prime Minister's Spelling Bee is on soon. Students from Years 3 to 6 are invited to take part in an online spelling bee. They will compete against other students in Australia to correctly spell 30 randomly selected words. Finalists will be invited to take part in the State and National finals. Entry is free for all students. A signed consent form is required.
What: 2021 Prime Minister's Spelling Bee
When: March 15- 26.
Where: Online competition during school.
Who: See your class teacher or Mrs Paul for a consent form.
Have a go before you begin: Click here to try The Bee
Sport News
Congratulations to Alexis Kavanagh (U12), Alexis Sorbello ( U11), Sunny Hodder (U11) and Emma Pace (U11) on their selection in the Mackay Netball sides. The girls will travel to Rockhampton later this month to play at the Capricornia Trials.
Save the Date
We can confirm the following dates for our 2021 Interhouse sporting events;
Tuesday 30th March – prep-year 2 Fun Run at St Mary's
Wednesday 31st March – year 3 -6 cross-country and fun run at Queens Park
Tuesday 8th June – 9-12 years Athletics Field events at St Mary's
Thursday 10th June – year 3-6 Track events at the MARC
Thursday 24th June – prep-year 3 mini-athletics
Friday 19th November – Swimming Carnival at the Memorial Pool

Mrs Caroline Kerrisk
HPE Teacher
Touch Footy Draw - Round 5
Prep 'T' Day
Tea with Tiny Teddies!
Totem tennis, trains and ties!
Our Teachers and Teacher Assistants made learning the letter 'T'
a terrific time in Prep last Friday!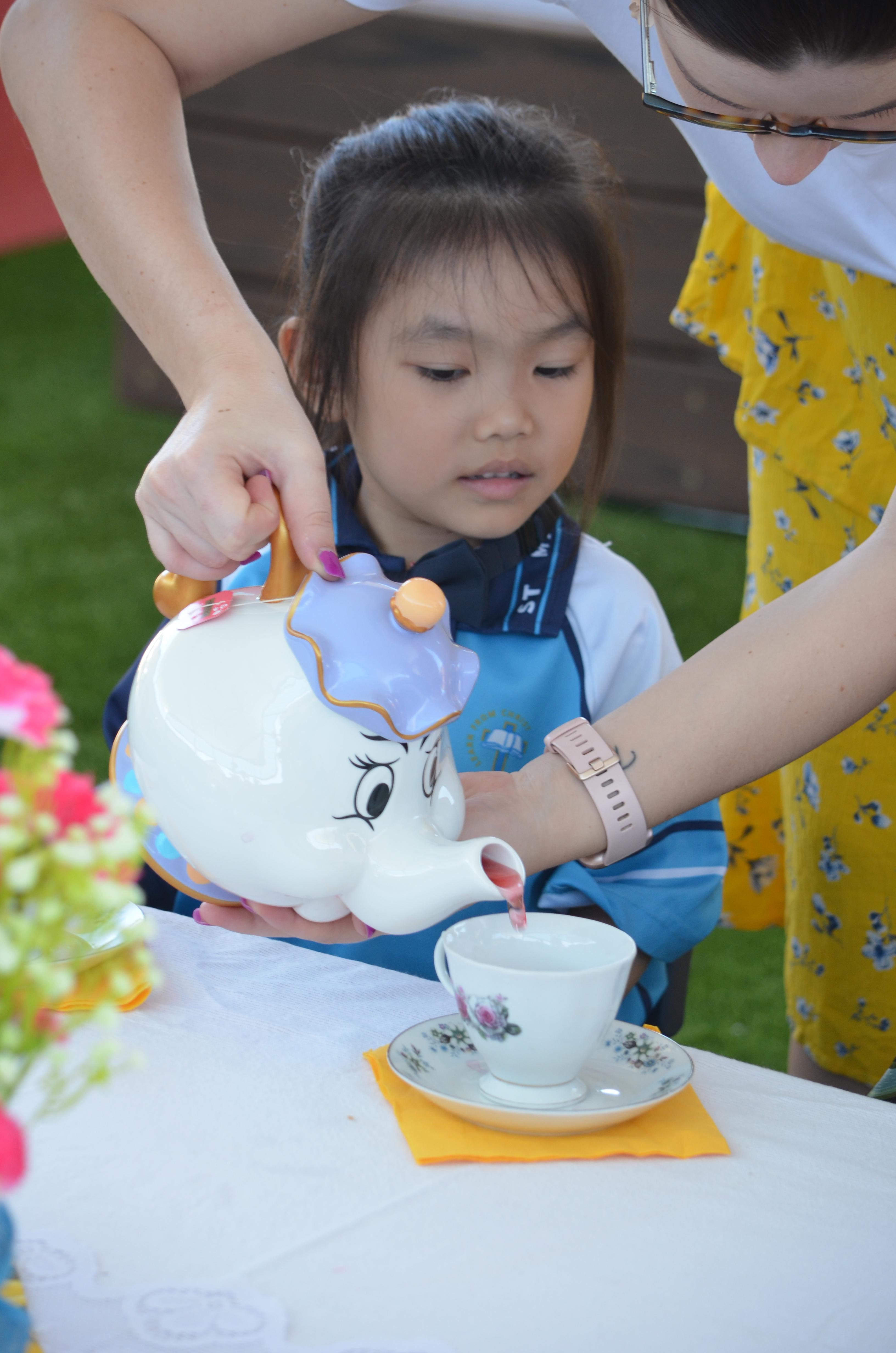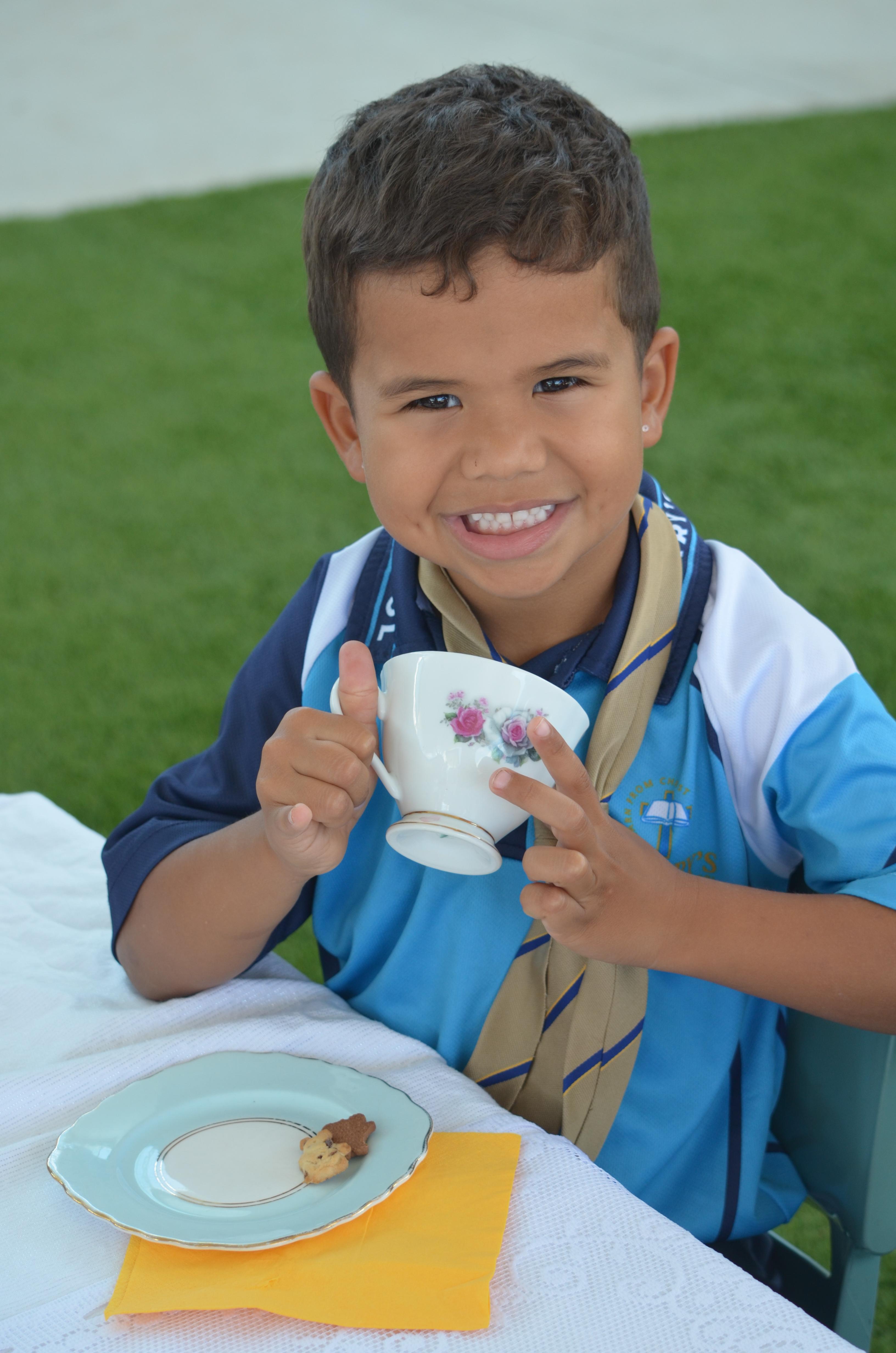 Qld Health Advice
Parents please be aware there have been some recent cases of Chickenpox at St Mary's. For more information please refer to the Qld Health Fact Sheet by clicking on the link below.
If you have any concerns or queries, please do not hestitate to contact the School Office.
Student of the Week
Week 6, Term 1 Student Award Winners
| | |
| --- | --- |
| PB | Jessie for the informative and enthusiastic way you reported our investigations. Terrific job! |
| PC | Imogen for the care and effort you put into your work – you are amazing! |
| | Dillon for being an expert at continuing and creating patterns – you are a superstar! |
| 1L | Abigail for great work on your Read Write and Draws. |
| | Nathan for great effort in Reading and Reading Activities. |
| 1P | Santiago for working very hard in our maths groups this week. |
| | Oaklan for always being a friendly and helpful member of our class. |
| 2A | Mila for being a motivated and independent student. Fabulous work! |
| | Isabella for always listening carefully and working hard. Wonderful effort! |
| 2B | Charlotte for your happy and enthusiastic attitude. You show the virtue of joyfulness. |
| | Harlen for working hard in class and sharing your ideas. |
| 3B | Chiara for the fantastic improvements you've made in your reading. You are smashing it! |
| 3M | Parker for your excellent effort with your Maths facts this week. You are improving your times considerably each day. Keep up the good work! |
| | Gavin for your excellent effort with your Maths facts this week. You are improving your times each day. Keep up the good work! |
| 4K | Sibella–We see the Spirit of Jesus in you all the time. Thank you for being kind, considerate, compassionate and always willing to help people. We are blessed to have you in our class. |
| 4P | Jordan for your enthusiasm, helpfulness and genuine care for others. |
| 5L | Layla for the extra effort you put into your Maths this week! You nailed it! |
| | Robert for your thoughtful, insightful answers in class. You really think about all perspectives! Well done! |
| 5R | Lily for consistently displaying a positive and mature attitude to all learning tasks. You are wonderful! |
| | Harry for the persistence you show during problem solving. Well done! |
| 6M | Olivia for your application and diligence towards every aspect of your school work. |
| | Levi for welcoming challenges and striving to excel. |
| 6V | Cleo for your delightful and thoughtful contributions to our class discussions and the positive attitude you bring to school each day! |
| | Cayden for your diligent approach to all tasks this week. Keep up the great work! |
Community News