Week 9, Term 1 2021 - 23rd March 2021
From our Principal - Mr Wes Rose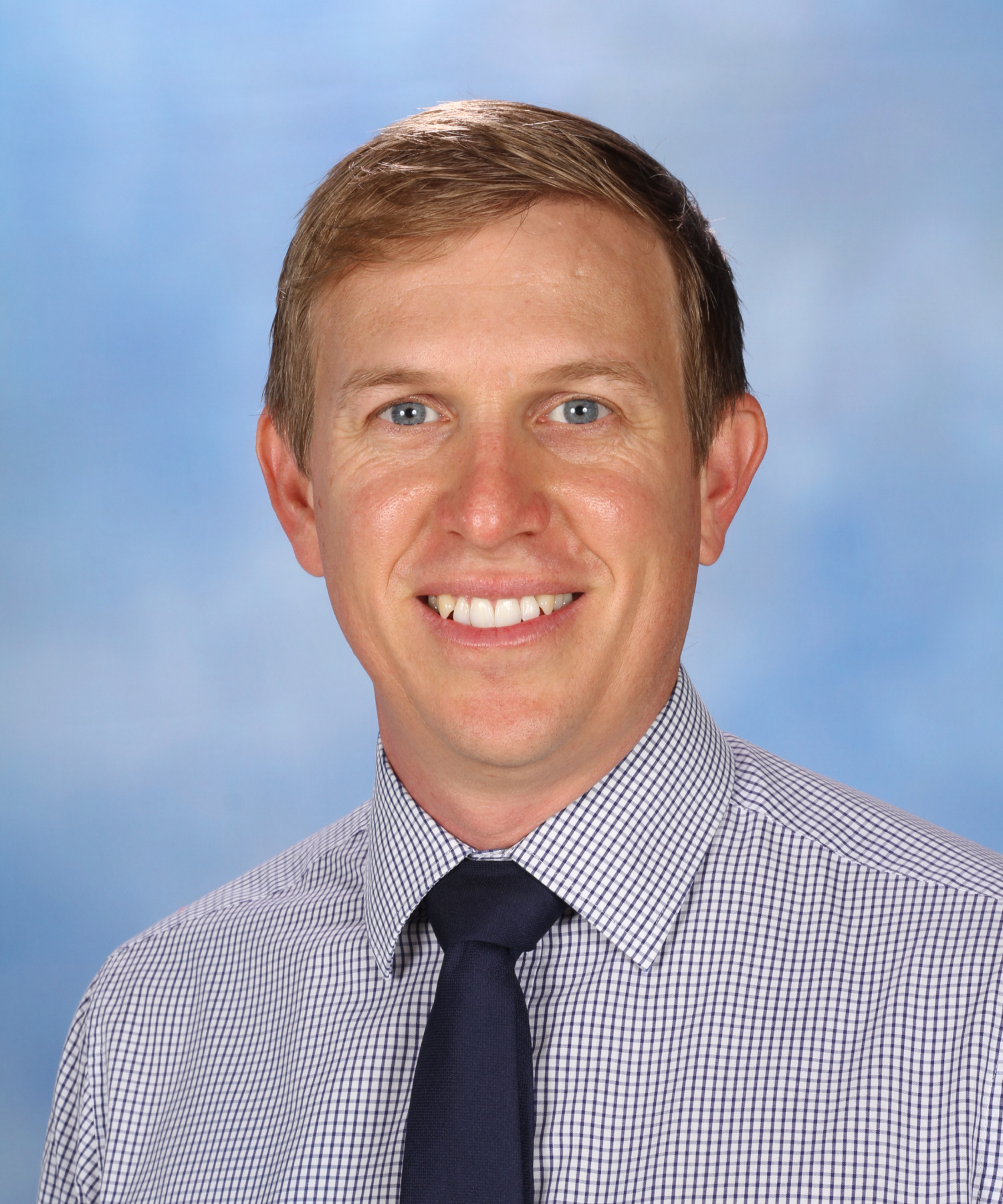 Diocesan Principals' Conference
Please note that this Tuesday-Friday, I will be attending this conference in Rockhampton. While I am away, Mrs Leotta will be acting principal. If you have any queries, please make a time to see her.
Afternoon Pick-Up Procedures
I thank the many parents who continue to use the afternoon pick up zone properly. However, over the past 2 weeks we have noticed that when exiting our carpark, a few parents are not turning left into Morley St. Turning right banks up traffic in our carpark, and slows down the line for all parents. Turning left into Morley St enables the flow of traffic to continue smoothly and I ask that all parents please assist us by following the correct route when exiting the school carpark.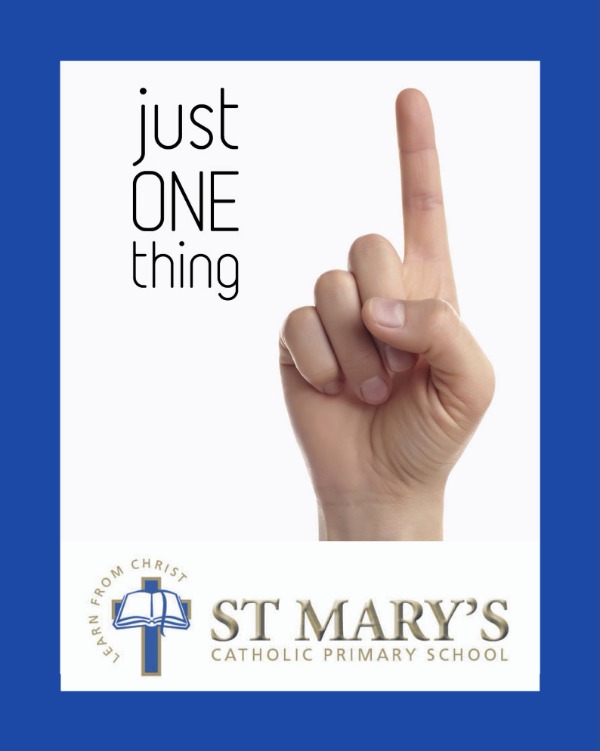 'Just 1 Thing' Campaign
I ask that all St Mary's parents submit a response to the 'Just 1 Thing' campaign, which assists us to engage parents in their preferred ways. Currently, we have 54% of families that have submitted a response, short of our goal of 80%. Please see below a snapshot of families who have completed the survey from each class. Please click this link to complete the short, one-minute form.
Purchasing tuckshop items for friends
The St Mary's tuckshop works on a pre order basis through Quickcliq online. Students also have the ability to bring money from home to purchase items over the counter like ice blocks, muffins and other sweets.
All students will be reminded by their teachers that the purchase of items for friends is strongly discouraged. We ask that you support this practise by reminding your children that their tuckshop money should be spent to purchase items for their lunch only.
P&F Meeting
Please note that interested parents are invited to attend our next P&F meeting, to be held next Tuesday 30th March from 6:30pm in our staffroom. At this meeting, we will finalise the P&F funding priorities for the year, a very important task.
Quote of the Week
"If you are not willing to risk the unusual, you will have to settle for the ordinary."
-Jim Rohn
Project Compassion - Holy Week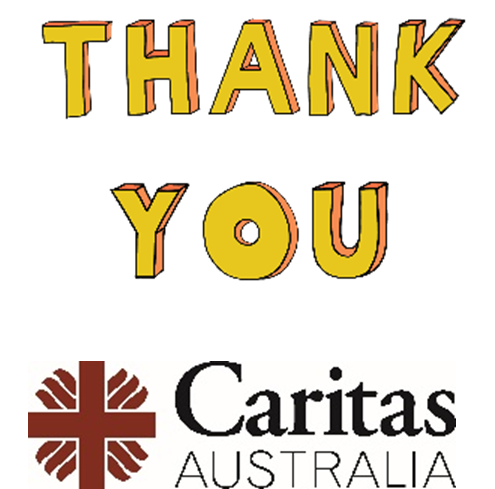 As we enter Holy Week, we continue to reflect on the lives of people vulnerable to extreme poverty and injustice and how we can respond through supporting Caritas Australia's Project Compassion appeal.
Let us take time to remember the life and teachings of Saint Oscar Romero. His many lessons include: live a simple life, commit to bringing peace to the world, speak the truth and of course aspire not to have more, but to be more. Some words from what has become known as the Oscar Romero prayer; "We cannot do everything, and there is a sense of liberation in realizing that. This enables us to do something, and to do it very well. It may be incomplete, but it is a beginning, a step along the way, an opportunity for the Lord's grace to enter and do the rest."
Thank you for supporting Caritas Australia's Project Compassion Campaign. Your generosity will work for the freedom of those living in poverty, challenge unjust structures, and empower people to work for a sustainable way of life.

Caritas Classroom Tally
Holy Week Prayer Celebration
We invite all students to dress in the custom of Jesus' time for a Holy Week Prayer Celebration to be held on Thursday 1st April in the School Hall.
The picture at left is an indication of what to wear. Please ensure students wear their school uniform underneath.
Thank you.
Mrs Terri Leotta
APRE/Teacher
Hot Cross Bun Drive
Our P&F invite you to participate in our Hot Cross Bun Drive.
Order forms were emailed to parents last week. Use this form to keep track of orders from friends and family. Once you have received all orders, please go to quickcliq.com.au and select the Events Tab. You will see the St Mary's Hot Cross Bun Drive. Click on Place Order and select your total number of items required. Click on Confirm and follow the prompts.

All orders must be placed BEFORE midday on the 25th March 2021.
Collection of Hot Cross Buns will be on Wednesday 31st March 2.30pm-3pm from the School Hall. For further details about prices please click on the order form below.

Sustainable Cutlery Logo Competition
St Mary's will soon have their own cutlery pack available for students to purchase.
We are calling for all creative students to create the design which will be printed on our cutlery packs. The winner of the competition will receive a cutlery pack and a tuckshop voucher.
For more details, please view or downloand the entry form by clicking on the link below. Completed forms are to be returned to the School Office by Tuesday 30th March.
From our APC-Mrs Belinda Battaia
NAPLAN is a point-in-time assessment that allows parents to see how their child is progressing in literacy and numeracy against the national standard and compared with their peers throughout Australia. At the classroom level, NAPLAN provides additional information to support teachers' professional judgement about student progress.
The year 3, 5, 7 and 9 2021 NAPLAN Online test window is from 11th–21st May. Confirmed St Mary's test dates will be provided early next term. The tests are taken in a specific order: Writing, Reading, Conventions of Language and Numeracy. Should a student be absent for a test, on their return to school they will sit catch up missed tests in the required order. Examples of the questions and key features of NAPLAN online can be found on the NAPLAN public demonstration site
Schools generally receive their students' NAPLAN reports from mid-August to mid-September. The school will notify parents when the reports are being sent home. The same report format is used for every student in Australia.
NAPLAN assesses literacy and numeracy skills that students have already learnt through the school curriculum. Teachers will ensure that students are familiar with the test formats and will provide appropriate support and guidance. Excessive preparation is not useful and can lead to unnecessary anxiety. If you have any questions about your child's preparation for NAPLAN, please make a time to speak with your child's teacher.
NAPLAN tests are constructed to give students an opportunity to demonstrate skills they have learnt over time through the school curriculum, and NAPLAN test days should be treated as just another routine event on the school calendar. The best way you can help your child prepare for NAPLAN is to reassure them that NAPLAN tests are just one part of their school program, and to advise them to simply do the best they can on the day.
All students in Years 3, 5, 7 and 9 are expected to participate in NAPLAN tests. NAPLAN tests give you information on how your child is progressing against national standards. This information can be used to identify areas in which your child may benefit from additional assistance. NAPLAN does not replace, but rather complements assessments run by your child's classroom teacher throughout the year. Adjustments can be provided for students with disability to enable them to access the tests on an equivalent basis to students without disability.
Mrs Belinda Battaia
APC/Teacher
Sport News
Year 3-6 Cross-Country/Fun Run
The 2021 Inter-House Cross-Country/Fun Run will be held on Wednesday 31st March at Queens Park. Students will need to arrive at school promptly wearing their sports shorts and house shirt. Students will be transported to the venue by bus. Once students are assembled at Queens Park, races will commence.
The order of events and approximate times will be:
9:10am 9 years and under (2013, 2012) 2km Competitive Race Boys
9 years and under (2013, 2012) 2km Competitive Race Girls
9:30am 10 years (2011) 2km Competitive Race Boys
10 years (2011) 2km Competitive Race Girls
9:50am 11 years (2010) 3km Competitive Race Boys
11 years (2010) 3km Competitive Race Girls
10:10am 12 years (2009) 3km Competitive Race Boys
12 years (2009) 3km Competitive Race Girls
Fun Run Boys 1km
Fun Run Girls 1km
Students will choose on the day to compete in the Competitive Race OR the Fun Run. The students cannot enter both. The Competitive Race will have placing ribbons and will be the trial for the selection of the St Mary's Cross-Country Team. The Fun Run is not for placing, it will be a staggered start with participation points being allocated for every student who completes the run. At the end of the day, the winning house will be announced.
What to Pack
Healthy snack to take to Queens park
WATER BOTTLE
Hat, sunscreen applied before school
PLEASE NOTE: Tuckshop will be available for first break upon returning to school.
Thank you to the parents who have already offered their help. I am still after volunteers, so if you are able to stand at a station and cheer on our runners, please send an email to the address below. The job required is very low on difficulty factor but very high on job satisfaction.
We're hoping for a fun day finished with tired legs and full hearts.
See you at the track.
Caroline Kerrisk
caroline_kerrisk@rok.catholic.edu.au
Touch Football Draw - Round 7
Harmony Day/National Day of Action Against Bullying
Last Friday, as we acknowledged Harmony Day, National Day of Action Against Bullying and Close the Gap Day, our students participated in activities and lessons about tolerance, respect and learning skills to resolve conflicts. Dressed in an item of orange to signify these days, each student created an 'Upstander' as a commitment to making our school a safe, welcoming and homogenous environment.
Prev
Showing images
1 - 8
of 12
Next
Student of the Week
Week 8 Term 1 Student Award Winners
| | |
| --- | --- |
| PB | Claire for being a respectful young girl in the way you listen and follow the rules at school. |
| | Isaac for always making such good choices and being a fabulous role model for all your friends! |
| PC | Nicholas for your amazing sound work this week – you are a super star! |
| 1L | Isabelle for the concentration you are putting in in class and your wonderful listening. |
| | Ayden for the attention and care you put into all your work. |
| 1P | Saylah for your enthusiasm towards all learning tasks. Keep up the great work! |
| | Rayansh for your great work during our writing lessons this week. Thank you Rayansh! |
| 2A | Matilda for concentrating well in class and showing kindness to others. |
| | Shanya for taking care and presenting your bookwork beautifully. |
| 2B | Audrey for working hard in BOOST reading groups. Well done! |
| | Makenna for being an enthusiastic reader who makes connections and shares her ideas. |
| 3B | Chase for always taking pride in the presentation of your work. Your work shines! |
| | Oliver for the sizzling start you wrote for our 'cats are better than dogs'. Super star writing! |
| 3M | Sophie for always being a kind and caring friend. You are an excellent role model for your peers! |
| | Blake for your amazing progress in subtraction this week. You are a math whizz. |
| 4K | Milla and Heidi for always working consistently hard with any classroom task. You are a role model to your peers. Keep up the great work! |
| 4P | Tavonga for taking responsibility of your own learning by working independently, always being organised and confidently completing your work, then working on extra challenge activities. We are super impressed Tavonga! |
| 5L | Katie for the care you take to present all of your work so beautifully! Well done! |
| | Jack for your diligence and commitment to all of your learning! Keep up the great work! |
| 5R | Christina for always being a role model student. We are so blessed to have you in 5R. |
| | Oliver for the hard work and determination you show in Maths lessons. Great work! |
| 6M | Tiarna for proving that persistence leads to success! Great work! |
| | Harper for always being an excellent role model to your peers and younger students. |
| 6V | Ally for creating an interesting and informative slideshow about Easter as a season of the liturgical calendar. |
| | Jacob for the dedication and excellent research skills you have displayed when writing your historical journal. Love your work Jacob! |
Qld Health Advice
Parents please be aware there have been some recent cases of Chickenpox at St Mary's. For more information please refer to the Qld Health Fact Sheet by clicking on the link below.
If you have any concerns or queries, please do not hestitate to contact the School Office.
Community News