Week 10, Term 1 2021 - 30th March 2021
APRE Reflection
On Thursday morning we will come together as a whole school to revisit the events of Holy Week. We invite all students to dress in the custom of Jesus' time for a Holy Week Prayer Celebration to be held in the School Hall. The picture below is an indication of what to wear. Please ensure students wear their school uniform underneath.

Our presentation on Thursday reminds us that 'Jesus is the reason for the season' and that as we enjoy our break that we spend some time with Jesus. Here is one idea to engage your children after participating in the Easter services. Holy Week Mass times are included below in this newsletter.
EASTER COOKIES
Ingredients:
1 tsp. vinegar 1 cup pecans zip lock bag 3 egg whites 1 cup sugar wooden spoon pinch salt
Method :
1. Preheat the over to 160 degrees celsius. Place pecans in zip lock bag and let children beat them with the wooden spoon to break into small pieces. Explain that after Jesus was arrested He was beaten. Read John 19:1-3.
2. Let each child smell the vinegar. Put 1 tsp. vinegar into mixing bowl. Explain that when Jesus was thirsty on the cross he was given vinegar to drink. Read John 19:28-30.
3. Add egg whites to vinegar. Eggs represent life. Explain that Jesus gave His life to give us life. Read John 10:10-11.
4. Sprinkle a little salt into each child's hand. Let them taste it and brush the rest into the bowl. Explain that this represents the salty tears shed by Jesus' followers. Read Luke 23:27. So far the ingredients are not very appetizing.
5. Add 1 cup sugar. Explain that the sweetest part of the story is that Jesus died because He loves us. He wants us to know this and how to belong to Him. Read Psalms 34:8 and John 3:16.
6. Beat with a mixer on high speed for 12 to 15 minutes until stiff peaks are formed. Explain that the colour white represents the purity in God's eyes. Read Isaiah 1:18 and John 3:1-3.
7. Fold in broken nuts. Drop by teaspoons onto wax paper covered cookie sheet. Explain that each mound represents the rocky tomb where Jesus' body was laid. Read Matt. 27:57-60.
8. Put the cookie sheet in the oven, close the door and turn the oven OFF. Explain that Jesus' tomb was sealed. Read Matt.27:65-66.
9. GO TO BED! Explain that they may feel sad to leave the cookies in the oven overnight Jesus' followers were in despair when the tomb was sealed. Read John 16:20 and 22.
10. On Easter morning, open the oven and give everyone a cookie. Notice the cracked surface and take a bite. The cookies are hollow! On the first Easter Jesus' followers were amazed to find the tomb open and empty! Read Matt. 28:1-9
May the glory and the promise of this joyous time of year bring peace and happiness to you. Have a safe, faith-filled holiday. Happy Easter!

Terri Leotta
APRE/Teacher
Holy Week & Easter Mass Times
Thurs 1st April - Holy Thursday
Mass of the Lord's Supper
7.00pm St Patrick's
7.00pm St Michael's, Sarina
Fri 2nd April - Good Friday
Celebration of the Lord's Passion
3.00pm St Patrick's
3.00pm St Francis Xavier
3.00pm St Michael's, Sarina
SUNDAY MASS: 3rd & 4th April
Easter Sunday of the Resurrection of the Lord
Saturday 3rd April - Holy Saturday
6.00pm St Mary's, South Mackay
6.00pm St Francis Xavier, West Mackay

Sunday 4th April - Easter Sunday
7.00am St Patrick's, Mackay
7.00am St Therese's, Alligator Creek
9.00am St Francis Xavier, West Mackay
9.00am St Michael's, Sarina
6.00pm St Patrick's, Mackay (only Sunday night Mass in Mackay)
To Register for Holy Thursday, Good Friday, Easter Vigil and Easter Sunday Services:
Online: https://www.trybooking.com/BKACF
Online bookings have commenced and close at 8.00am Thursday 1st April.
Phone: only for those not online - St Patrick's, St Francis Xavier, St Mary's and St Michael's
49574807 from 9.00am to 1.00pm weekdays until 2.30pm Wednesday 31st March.
From our Principal-Mr Wes Rose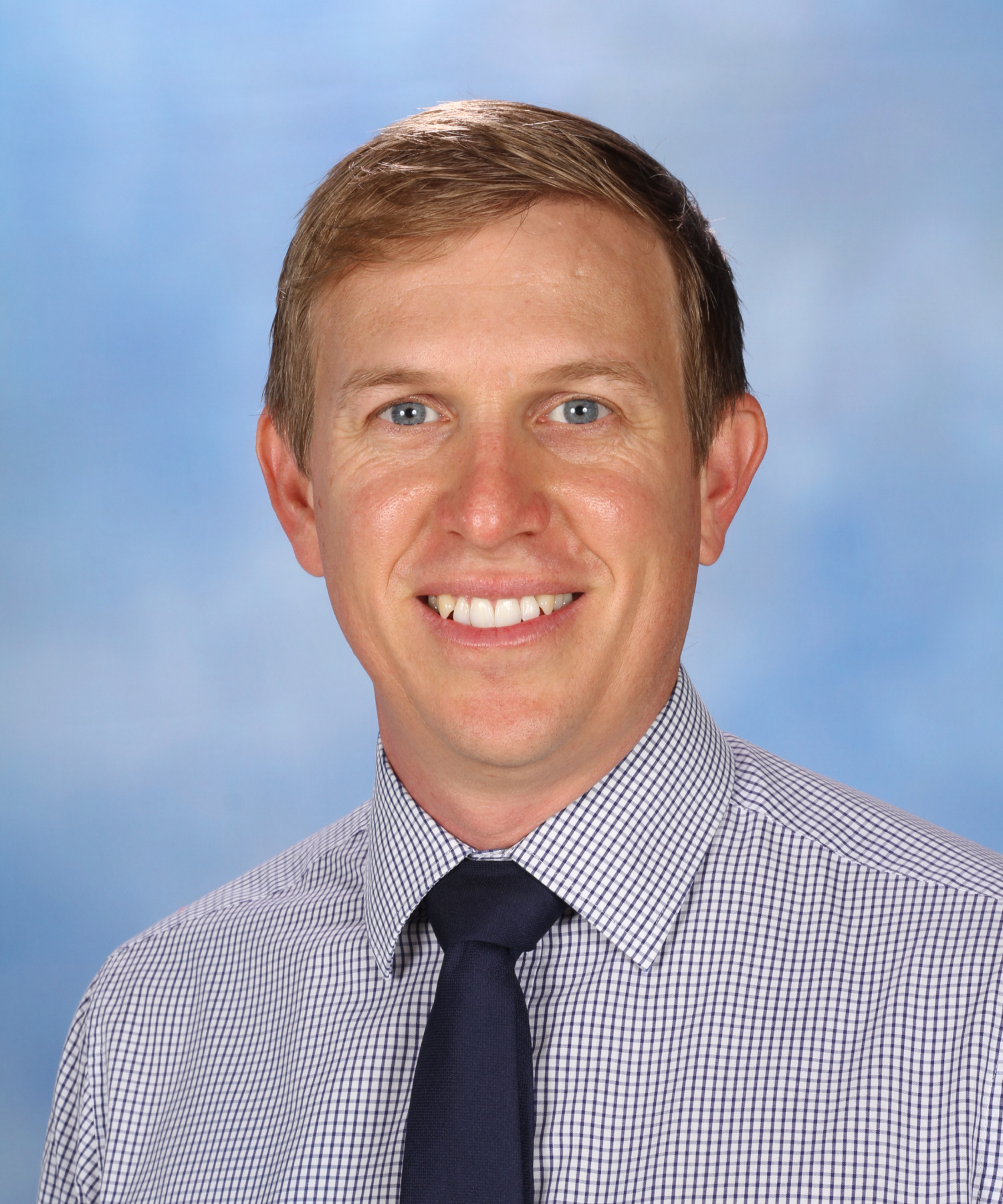 COVID Restrictions
As you are aware, recent COVID restrictions have impacted Qld schools. Therefore, the following is in place for the remainder of the term.
1) Students who are well and have not visited the Greater Brisbane area since 20th March are able to attend school for the remainder of the term.
2) Students are not required to wear masks while at school.
3) Parents may visit the school but must adhere to QLD Health guidelines. This includes wearing masks when indoors, socially distancing and only attending when well.
4) It is strongly recommended adults wear a mask when outdoors if unable to stay more than 1.5m distance from other people.
5) Parents attending outdoor school events this week (Cross-Country, Easter Bonnet Parade) must adhere to these requirements.
If you have any queries about this update, please email the school office at smm@rok.catholic.edu.au or visit the QLD Health website.
Departing Family
I wish John and Melanie Woods and their daughters, Lily and Jayna, all the best as they move to Rockhampton.
School Holidays
I wish all members of our school community a safe and holy Easter and a relaxing school holiday. Please note that Term 2 resumes Monday 19th April. If you need to contact the school during the holiday break, please email smm@rok.catholic.edu.au
Afternoon Pick-Up Procedures
I thank the many parents who continue to use the afternoon pick up zone properly. However, over the past weeks we have noticed that when exiting our carpark, a few parents are not turning left into Morley St. Turning right banks up traffic in our carpark, and slows down the line for all parents. Turning left into Morley St enables the flow of traffic to continue smoothly and I ask that all parents please assist us by following the correct route when exiting the school carpark.
P&F Meeting Cancelled
Please note that this week's meeting has been cancelled. We will meet again on Tuesday 20th April (Term 2 Week 1) from 6:30pm in the staffroom.
Quote of the Week
"Be patient with yourself. Nothing in nature blooms every day."
-Unknown
Project Compassion - Holy Week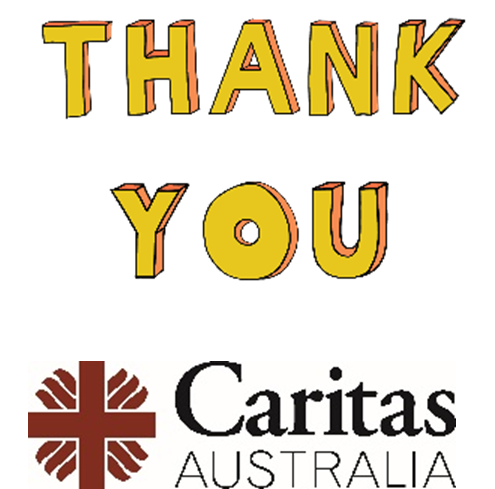 As we enter Holy Week, we continue to reflect on the lives of people vulnerable to extreme poverty and injustice and how we can respond through supporting Caritas Australia's Project Compassion appeal.
Let us take time to remember the life and teachings of Saint Oscar Romero. His many lessons include: live a simple life, commit to bringing peace to the world, speak the truth and of course aspire not to have more, but to be more. Some words from what has become known as the Oscar Romero prayer; "We cannot do everything, and there is a sense of liberation in realizing that. This enables us to do something, and to do it very well. It may be incomplete, but it is a beginning, a step along the way, an opportunity for the Lord's grace to enter and do the rest."
Thank you for supporting Caritas Australia's Project Compassion Campaign. Your generosity will work for the freedom of those living in poverty, challenge unjust structures, and empower people to work for a sustainable way of life.

Caritas Classroom Tally
Easter Egg Hunt
On Thursday 1st April the Mini Vinnies group are raising money for Project Compassion by holding an Easter Egg Hunt.
For a $2 entry fee, students may search for token eggs in the playground in their class groups. Once they have found the secret words on 10 different eggs they claim their Easter Egg and go in the draw for the major Easter Egg Prize as well. Students who have allergies receive a non-food Easter item.
Thank you to our Mini Vinnies members – especially Zoe Ruddick, who have contributed to our easter egg hunt and helped organize this new event.

Mrs Terri Leotta
APRE/Teacher
Hot Cruss Bun Collection
PLEASE NOTE CHANGE OF COLLECTION AREA
Collection of Hot Cross Buns will be tomorrow, Wednesday 31st March from 2.30pm-3pm and will now take place from the School Tuckshop instead of the School Hall. Please bring your own bag if possible. We thank you for your support of our first P&F fundraiser for the year.
Sport News
Year 3-6 Cross-Country/Fun Run
The 2021 Inter-House Cross-Country/Fun Run will be held on Wednesday 31st March at Queens Park. Students will need to arrive at school promptly wearing their sports shorts and house shirt. Students will be transported to the venue by bus. Once students are assembled at Queens Park, races will commence.
The order of events and approximate times will be:
9:10am 9 years and under (2013, 2012) 2km Competitive Race Boys
9 years and under (2013, 2012) 2km Competitive Race Girls
9:30am 10 years (2011) 2km Competitive Race Boys
10 years (2011) 2km Competitive Race Girls
9:50am 11 years (2010) 3km Competitive Race Boys
11 years (2010) 3km Competitive Race Girls
10:10am 12 years (2009) 3km Competitive Race Boys
12 years (2009) 3km Competitive Race Girls
Fun Run Boys 1km
Fun Run Girls 1km
Students will choose on the day to compete in the Competitive Race OR the Fun Run. The students cannot enter both. The Competitive Race will have placing ribbons and will be the trial for the selection of the St Mary's Cross-Country Team. The Fun Run is not for placing, it will be a staggered start with participation points being allocated for every student who completes the run. At the end of the day, the winning house will be announced.
What to Pack
Healthy snack to take to Queens park
WATER BOTTLE
Hat, sunscreen applied before school
PLEASE NOTE: Tuckshop will be available for first break upon returning to school.
Thank you to the parents who have already offered their help. I am still after volunteers, so if you are able to stand at a station and cheer on our runners, please send an email to the address below. The job required is very low on difficulty factor but very high on job satisfaction.
We're hoping for a fun day finished with tired legs and full hearts.
See you at the track.
Caroline Kerrisk
caroline_kerrisk@rok.catholic.edu.au
From our APC - Mrs Belinda Battaia
Watch this space!
On Thursday last week Miss Paron and myself attended a one day workshop with the educators from Engineering is Elementary. This one day event was a perfect opportunity to join with other teachers to interact and share in STEM teaching ideas and experiences. Next term, interested students in the upper years will have the opportunity to join a STEM after school club. This club will be the stepping stone to an expanded response to STEM learning at St Mary's.
Mrs Belinda Battaia
APC/Teacher
St Mary's Trivia Night
Student of the Week
WEEK 9 TERM 1 STUDENT AWARD WINNERS
| | |
| --- | --- |
| PB | Annabelle for being able to superbly sort and reason with some tricky objects in Maths. Well done! |
| | Reagan for participating enthusiastically in our Heggerty sessions. You are a rhyming wizard. |
| PC | Matilda for your fantastic insights during class discussions – than you for sharing. |
| 1L | Jasleen for being a science expert on reversible and irreversible changes. |
| | Caleb for the effort you put into all your learning in class. |
| 1P | Lucas for always sharing your thoughts and ideas during our class discussions. Thank you Lucas! |
| | Aarav for super speedy counting work when making your skip counting spider. Great work! |
| 2A | Kolby for your super effort to keep your handwriting in the lines. Well done! |
| | Jai for your informative report on Kangaroos. Fabulous writing, Jai! |
| 2B | Ashlyn for being a valued member of our class with a conscientious approach to learning. |
| | Samuel for your wonderful efforts in Maths. You are a speedy maths facts whizz! |
| 3B | Jack the wonderful improvement you've made in being organised and ready to learn this week. Keep it up! |
| | Griffin for the fantastic fluency and confidence you've shown in Boost reading this week. Well done! |
| 3M | Isla for your amazing persuasive letter this week! Hopefully you will be able to use it to convince your parents that you shouldn't eat vegetables. |
| | Brinda for your speed and accuracy with your Maths facts! You are the person to beat! |
| 4K | Lucy for always listening and following instructions when they are given. You are a keen worker who is always on task – this makes you a Super Star! Keep it up. |
| | Jimmy for taking a proactive approach with your report writing. Thank you for showing initiative to ensure all your notes are organised. Well done! |
| 4P | Charlotte for being an awesome Word Spy and enthusiastically contributing to our class weekly word hunt. Keep up your fantastic detecting Charlotte! |
| | Harry for your positive attitude, persistence and kindness to others. We are super impressed Harry! Keep up the awesome work. |
| 5L | Jesse for application in Mathematics! You are nailing division! Well done! |
| | Cooper for the huge effort you put into completing unfinished work! Keep up the fantastic work ethic! |
| 5R | Addison for the hard work and determination you show in Maths lessons. |
| | Fynn for always being an excellent role model to your peers. You are wonderful. |
| 6M | Helena for your hard-working and independent approach to your religion assessment. |
| | Max for your enthusiastic and diligent approach to your independent science investigation. |
| 6V | Grace for being a valuable member of the "Senate" and demonstrating excellent topic knowledge in HASS. |
| | Lily for being an organised and diligent worker in all subject areas. Keep up the great work Lily. |
Community News