Week 5, Term 4 2020 - 3rd November 2020
Principal's News
Teaching Matters!
St Mary's is blessed to have many wonderful teachers. Last Friday on World Teacher's Day, we joined together to show our gratitude for their hard work and effort (if you didn't get a chance to check out the student video, please do so). On behalf of the school community I sincerely thank our teaching staff for all they do to make our school a great place to learn and grow.
Some people refer to teaching as merely a job, but a more accurate description is a vocation. The word vocation is derived from the Latin word vocare – which means 'to call'. I believe that to be a truly great teacher, a person really does need to 'answer the call' to serve their students in the ministry of teaching. Teachers have a profound influence on the lives of their students. I am sure that if I asked adults about their own memories of school, they would hopefully be able to recall with fondness a favourite teacher that made a positive impact on their lives. As the above quote illustrates, teaching really does have along lasting influence on people.
The impacts of a great teacher on a child are considerable, with researchers finding that what teachers know, do and care about accounts for about 30% in the variance of student learning. In fact, the teacher is the greatest controllable variable that impacts student learning. Therefore, it is imperative that every child has access to high-quality, passionate and well-trained teachers.
In preparation for the 2021 school year, careful consideration has been taken to place teachers into year levels that will be best for both students and staff. With that in mind, the class teachers for 2021 will be;
Year / Area

Teacher

Teacher

Prep

Donna Berardi

Amie Cheyne

Year 1

Andrea Pace (Mon-Thu)
/ Donna Wood (Fri)

Maria Lenz

Year 2

Katrina Azzopardi

Chris Burchill

Year 3

Stacey Banks

Sonia Munro

Year 4

Melanie Parrott (Mon-Wed, Fri)
/ Terri Leotta (Thu)

Sarah Krause

Year 5

Virginia Lewis

Denise Rokic (Mon-Thu)
/ Val Paul (Fri)

Year 6

Jenni Motteram

Belinda van Lint (Tue-Fri)
/ Belinda Battaia (Mon)
As you can see, there are a few changes to our teaching ranks for 2021. We welcome Miss Sonia Munro, who will commence her teaching career at St Mary's. Sonia is currently completing her final prac at St Mary's and is actually a past pupil of our school. Welcome Sonia. Mrs Denise Rokic also joins us in 2021. Denise is currently teaching at St John's Walkerston and has also taught in Sydney. We also welcome Denise's son, Isaac, who commences in Prep. After 22 years of distinguished classroom teaching, Ms Wendy Parker has been appointed as our school counsellor from 2021. Finally, Steph Schifcofske (2020 Yr 3 teacher) departs at the end of the year, transferring to St Brendan's Northern Beaches after 8 outstanding years at St Mary's. There will be other opportunities to farewell Steph, but I do sincerely thank her for her efforts over many years and wish her all the best at her new school.
As you can see, we have a great complement of teachers for 2021. As well as acknowledging their passion and experience, we will continue to look for ways to support and nurture their professional capabilities, to the benefit of their students. I look forward to working with all our teachers in 2021.
All the very best,
Wes Rose
Principal
From our Principal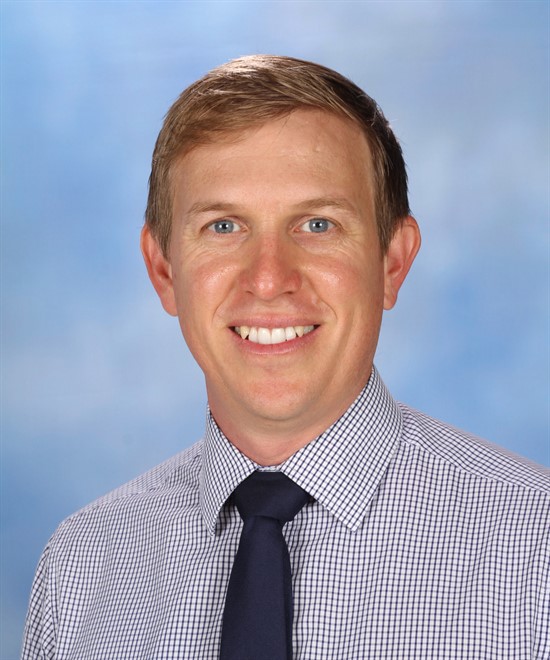 RAP Launch
I am proud to announce that at assembly this Friday, we will formally launch our indigenous Reconciliation Action Plan (RAP). Our RAP will provide a framework for our school to support the national reconciliation movement, and ensure that St Mary's has a clear focus on indigenous perspectives across the curriculum. All interested parents are invited to attend.
2021 Prep Information Evening
Our information evening for Prep 2021 will be held this Thursday 5th November from 5:30pm-6:15pm in our School Hall. All parents with prep students next year are invited to attend. Please note that there is no childminding during this parent only session.
P&F Thank You BBQ
Our P&F are holding an end of year BBQ for all interested families on Tue 17th November from 5:30pm in the basketball court area. If you would like to attend, please RSVP by Friday 13th November. Please click here to register.
Michael McCusker Visit
Welcome to Michael McCusker (Assistant Director: Schools) who will visit our school on Thursday.
Staff Training
This week, Mrs Battaia (APC) attended the regional Curriculum meeting. Mrs Leotta will attend the regional APRE meeting on Thursday.
Student Diagnostic Assessment
During the past three weeks, students from Year 1-6 have been completing several assessments. Following this, teachers and the school leadership team will be involved in data analysis of the PAT diagnostic tests. These tests in reading, spelling and maths assist the school to track student academic achievement and inform areas of imporvement at the student, class and school level.
Quote of the Week
"Success is not final; failure is not fatal. It is the courage to continue that counts."
-Winston Churchill
From the Office - Finance Department
REMINDER: School fees are due this Friday, 6th November.
If you did not receive a copy of your fees, please contact the Finance Office so we can resend them.
Thank you to all the families who have made contributions to their fees.
Any families who are experiencing financial difficulties in paying their fees are encouraged to contact the Principal, Wes Rose.
Please contact the Finance Office on 07 4951 1743 if you have any other queries.
Kathy Parrish
Finance Officer
Soctober Thanks
Many thanks to our St Mary's Community. Together we raised an amazing $898.20 for Catholic Mission in our Soctober activities.
Much to the delight of the crowd last Wednesday at our Soccer Challenge, the students have taken the trophy from the reigning champions-the staff. Well done Year 6M! Their class-made soccer ball was the first to successfully reach the goal.
Mrs Terri Leotta
APRE/Teacher
Prev
Showing images
1 - 8
of 10
Next
Year 6 Creative Students
Well done to these students from 6M, who have demonstrated creativity and careful reflection when completing their Religion task which was to represent 'What the Holy Spirit means to them."
Emma Galea created this incredible tribute to the Holy Spirit by icing a cake in the form of a Bible with the scripture quote: 2 Corinthians 13-14.
May the grace of the Lord Jesus Christ, and the love of God, and the fellowship of the Holy Spirit be with you all.
Charles Christensen visualized the Holy Spirit as a powerful wave and Charlie Vella saw the Holy Spirit as white doves spreading love and peace.
Congratulations Emma, Charles and Charlie for your insight and ingenuity, and especially Emma who then shared the cake with all of 6M.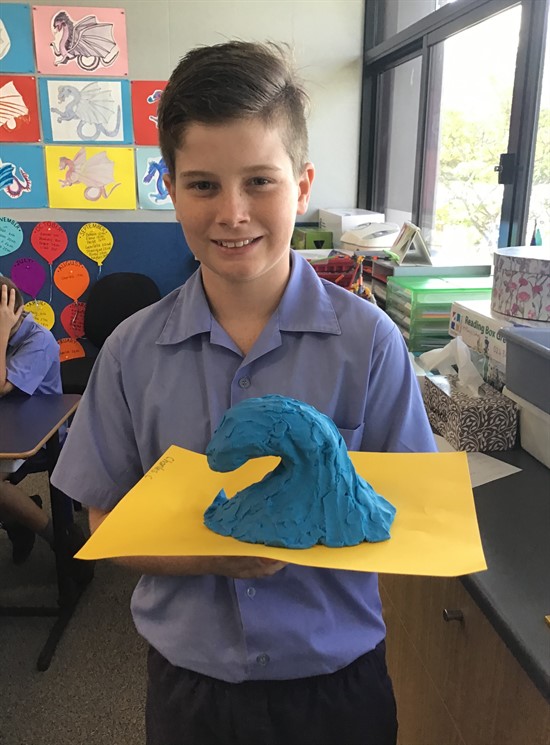 Tuckshop News
Year 6 Graduation Dinner
Student of the Week
Week 4, Term 4 Student Award Winners
| | |
| --- | --- |
| PB | Tane for the effort and enthusiasm in writing and reading groups this week. Super work! |
| PC | Isabelle for your confident and organised show and share – well done! |
| | Thiya for creating and completing tricky patterns – you are amazing! |
| 1L | Isla for your speed, contributions and leadership in Heggarty Phonics. |
| | Charlie for your independence in managing your reading - and wonderful work with your chopping skills. |
| 1P | Alice for amazing work with your sounds and spelling this week. Well done Alice! |
| | Hudson for working so hard during our literacy rotations this week. Thank you Hudson! |
| 2A | Sophia for demonstrating persistence to achieve your learning goals. You are a star! |
| | Gavin for being a kind and caring classmate. |
| 2B | Oliver for representing the class in our Socktober Soccer Challenge. You were awesome! |
| 3B | Talei for the confidence and knowledge you have shown when sharing your thoughts and predictions in Science this week. |
| | Aylah for your growing confidence when working on word problems in maths this week. |
| 3S | Hudson for being such an enthusiastic learner. You never fail to display a positive attitude. |
| | Ryan for the very generous contribution that you made towards the Soctober Challenge. What a beautiful heart you have. |
| 4K | Kaya, Armani and Suporna for your amazing work with our fractions kit. You worked hard to find equal groups when sharing different amounts. Keep it up! |
| 4P | Ryan for teaching others a fantastic and easy way to read division algorithms the correct way. Awesome work. Thank you, Mr Peach! |
| | Darcy for transferring your great ideas and vocabulary into your chapter about Mr and Mrs Twit and the Zapper 2000. Awesome work Darcy! |
| 5L | Olivia for your super-amazing effort in Maths! You've nailed Improper Fractions and Mixed Numbers! Fabulous! |
| | Ally for the super effort you put into your school work every single week! You are an amazing student! |
| 5P | Izabella for your friendly and compassionate nature towards your classmates. You always look out for others! |
| | Dale for the positive attitude you are displaying in class. Keep it up Dale! |
| 6M | Torika for the thought and careful planning you are putting in to your 'Spirit of God' art work. |
| | Eanae for your creative reflection of your beliefs in your 'Spirit of God' art work.. |
| 6V | Kelsi for excellent effort when researching for and designing your travel brochure. |
| | Amity for displaying persistence when trying to solve difficult maths problems. |
Introducing our Schoolzine App
We are excited to introduce our new Schoolzine App. Parents are encouraged to download this free app which will be enable you to;
advise student absences
view the newsletter
access Parent Lounge
receive notifications
plus other features.

Instructions on how to install the SZApp are shown in the flyer below. If you have any queries or difficulties downloading the app please contact the school office.
Community News
Newsletter Sponsors