Week 10, Term 2 2021 - 22nd June 2021
From our Principal - Mr Wes Rose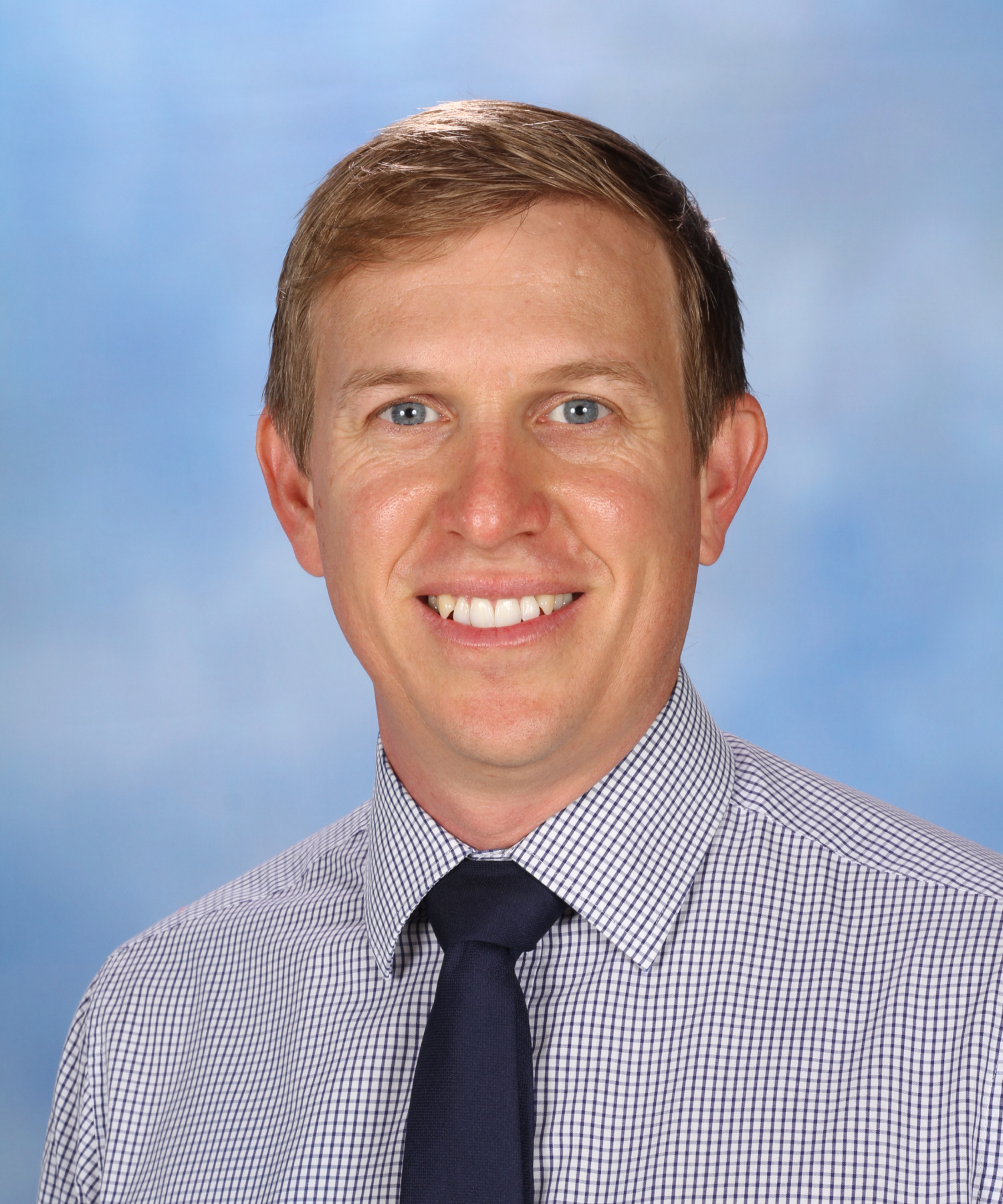 School Break
I thank all staff and families for your efforts this semester. I wish all a safe and restful school break. Please note that Term 3 commences on Monday 12th July.
Report Cards
Please note that Semester 1 report cards will be accessible from Thursday 24th June from 4pm from parent lounge. If you have forgotten your parent login details, please contact the school office.
Student Attendance Counts!
This Thursday, all families will receive an important letter outlining their child's absences, late for school and attendance percentage for Semester 1.
Research has shown that there is a strong relationship between regular school attendance and student achievement. At St Mary's, we are committed to meeting our attendance target of 95% for all children.
In reviewing our attendance data, it is noted that many absences are due to illness and family emergency. In these circumstances, I thank parents for keeping their sick child at home and for contacting the school office to notify of the absence.
Another significant impact on student absences has been family holidays taken during the school term. Whilst I appreciate that this is sometimes unavoidable, I do request parents carefully consider the timing of their family holidays. I ask that all families notify our school office of the reason for, and duration of, any student absences.
Holiday Jobs
Our school will be abuzz over the holidays, with several contractors completing works, including;
New non-slip tuckshop flooring to be installed
New doors fitted to the library and makerspace
Internal and external painting in the Administration block
A redesigned entry, with new concrete path and garden in front of Admin
Various electrical works and air con servicing
Shade sails near the library/early years playground to be installed
Junior Athletics Carnival
I invite all parents and relatives to our Junior Athletics Carnival, held this Thursday from 8:30am on our school oval. As well as the sprints, relays and field events, an added attraction is the coffee van which is booked to visit the school.
Year 5L and Tuckshop Move – Help Needed
Please note that from 8:15am this Wednesday, we are relocating our Year 5L classroom back to their normal upstairs classroom. We will then shift the fridges and freezers out of the tuckshop so the new flooring can be installed over the holidays. If any parents are available to assist, please turn up to 5L from 8:15am this Wednesday.
Blessing and Opening
We will formally recognise the construction of our new buildings at our Blessing and Opening, which will be held on Thursday 29th July at 1:00pm. More details to follow.
Classroom access before school
A reminder to all families that classrooms are open 8:15am each morning. If a teacher is not in their classroom, I ask that all parents and students refrain from entering the room.
Sacrament of Confirmation
The preparation for the Sacrament of Confirmation at St Mary's Parish has commenced.
The Enrolment Mass took place last Saturday June 19 and our second and final workshop will be after the holidays on Tuesday July 13 at 5:30pm. Attendance by both parent and child is required at this final workshop.
We look forward to the children receiving the Sacrament of Confirmation on Wednesday 28th July at 5:30pm in the St Mary's School Hall.
Mini Vinnies Disco
Students are invited to attend the 'Mini Vinnies' School Disco tomorrow at first break in the school hall!
A gold coin donation for entry is all that is required to attend!
All money raised will go to the St Vincent de Paul Society. We hope to see lots of students dancing at first break.
Run Club Cancelled
Run Club is finished for Term 2. Thank you to all the students who have attended and to the teachers who have supervised every Thursday.
STEM Club
Our Stem Club this term has been a great success with a group of approximately 20 students engaging in a range of real life design challenges each week. We are hoping to offer another term of this after school club later in the year. Thank you to Miss Rachel Paron, Miss Stacey Banks and Mrs Val Paul for assisting with ideas and supervision during the term.
Mrs Belinda Battaia
APC/Teacher
I loved Stem Club because I loved the engineering ideas in our challenges - Cooper M
I loved Stem Club because we got to make and design things - Lennox R
In Stem Club I got to work with my friends, build cool things, use the engineering design process and discuss science topics, which is my favourite subject - Mia. C, Aylah.H, Magenta. N, Talei. B
Green Card Draw
This Friday, the green card pizza voucher winners will be drawn.
There will be four winners. One student from prep, one student from year 1-2,
one student from year 3-4 and one student from year 5-6.
There will also be a P-6 draw and the winner of this draw
receives a movie & popcorn afternoon for their class.
Congratulations to our students for being organised, persistent,
resilient, confident or for getting-along with others.
Thank you to our parents for supporting our behaviour management plan.
Student of the Week
WEEK 9 TERM 2 STUDENT AWARD WINNERS
| | |
| --- | --- |
| PB | Halle and Chet for your wonderful behaviour and bravery at our kindergym excursion. Well done! |
| PC | Dillon for the care and effort you put into your homework each week. |
| 1L | Ava for an awesome letter to your pen pal in Adelaide, Nea! |
| | Sienna for a terrific effort in your science assessments – you are a sound and light expert. |
| 1P | Cooper for being an amazing classroom cleaner. Thank you for taking such wonderful care of our classroom. |
| | Archer for the enthusiasm that you bring to all learning tasks and activities. You brighten our classroom every day! |
| 2A | Emily for listening well and working diligently on all activities. |
| 2B | Gemma for showing the virtue of co-operation. You worked well with your buddy to make your Push/Pull machine. |
| 3B | Annaliese for perfectly punctuating your 'Magic Box' story. Your use of speech was great. |
| | Aylee for the wonderful use of 'WOW Words' in your 'Mystery Box' story. They helped to create a picture for the reader. |
| 3M | Nikol for your amazing cooperation and creative ideas during our joint writing task this week. |
| 4K | Amara for your wonderful attitude and improved effort towards your writing. It's wonderful to see you excited and enthusiastic about writing and I can't wait to see what you write next! |
| | Kaylee for your kind, caring and thoughtfulness towards helping in our classroom. You are always willing to lend a hand, help someone in need or give a loving smile. I see the 'spirit of Jesus' in you every day. |
| 4P | Ava for displaying the 'spirit of Jesus' through sharing your joy every day. Thank you for being a bright ray of sunshine in our class, Ava. |
| | Madison for your efforts and progress in Maths Power and Boost lessons. Well done and keep up the great work Madison. |
| 5L | Emmi for your growth in self-confidence and positive mindset! Excellent! |
| | Stella for your persistence and effort in mathematics. You always try your best and tackle the challenges! So proud of you! |
| 5R | Lily for striving to add detail in your writing responses. You show a strong commitment to your learning every day. |
| | Fynn for showing great focus and persistence in maths lessons. Thank you for all your hard work. |
| 6M | Reuben for trying very hard to be a convincing 'Peter' in your group's Pentecost movie. |
| | Jack for being such a supportive and caring MJR leader. |
| 6V | Cleo–Thank you for your positive energy. Your excitement, joy and enthusiasm towards learning is delightful! |
| | Asher for excellent effort when working out percentage discounts! |
Community News