Week 1, Term 3 2021 - 13th July 2021
Principal's Reflection

Dear parents, staff and students,
Many of you know that I am an avid tennis fan and have been for most of my life.
So, like countless other Aussies I settled into the lounge chair late Saturday night to watch the Wimbledon women's singles final, featuring the much loved Australian tennis star, Ashleigh Barty (pictured).
It was a gruelling 3-set match, not so much for the outstanding shot making, but more so the mental fortitude that was shown by Ash to dig deep and come away with the Wimbledon title. The composure and self-belief she displayed, bouncing back after losing the second set to win the title, was wonderful to see. She is a deserving champion.
I have been following Ash's career for longer than most. I first heard of her when officiating at the Qld School Tennis Championships back in 2011. There, the tournament organisers inspired the primary school tennis players with tales of Barty, who had won the Qld School Title just a few years prior, and had then gone on to win Junior Wimbledon in 2011 at just 15. For those kids, Ash Barty was proof that talent, hard work and determination could take them from the dusty courts of Queensland to the greatest tennis stadiums in the world.
One thing that has been amazing to witness during Barty's career is the composure and maturity she displays on the tennis court. In many ways, she is the very opposite of the brash, needy and self-centred personas that have often characterised professional tennis. I often wondered how in times of great pressure and stress, she managed to keep so calm, so centred, so focused.
In part, the answer was discovered during this year's Wimbledon campaign, where we learned that Barty has been working extensively with a mindset coach by the name of Ben Crowe. Ben is a psychologist who has built a career working with high performing people and teams. In plain and authentic language, Ben's approach cuts to the core of what it means to live a happy, confident and fulfilled life. His philosophy centres around three key questions; Who am I? What do I want? How do I get there?
In many ways, his approach aligns neatly with the Christian worldview of human dignity; of God's wish for all human life to flourish.
I encourage you to check out Ben's website and even watch the short interview below, to get a sense of some of the mindsets that have helped make Ashleigh Barty the champion person that she is. Mindset matters.
All the very best,
Wes Rose
Principal
From our Principal - Mr Wes Rose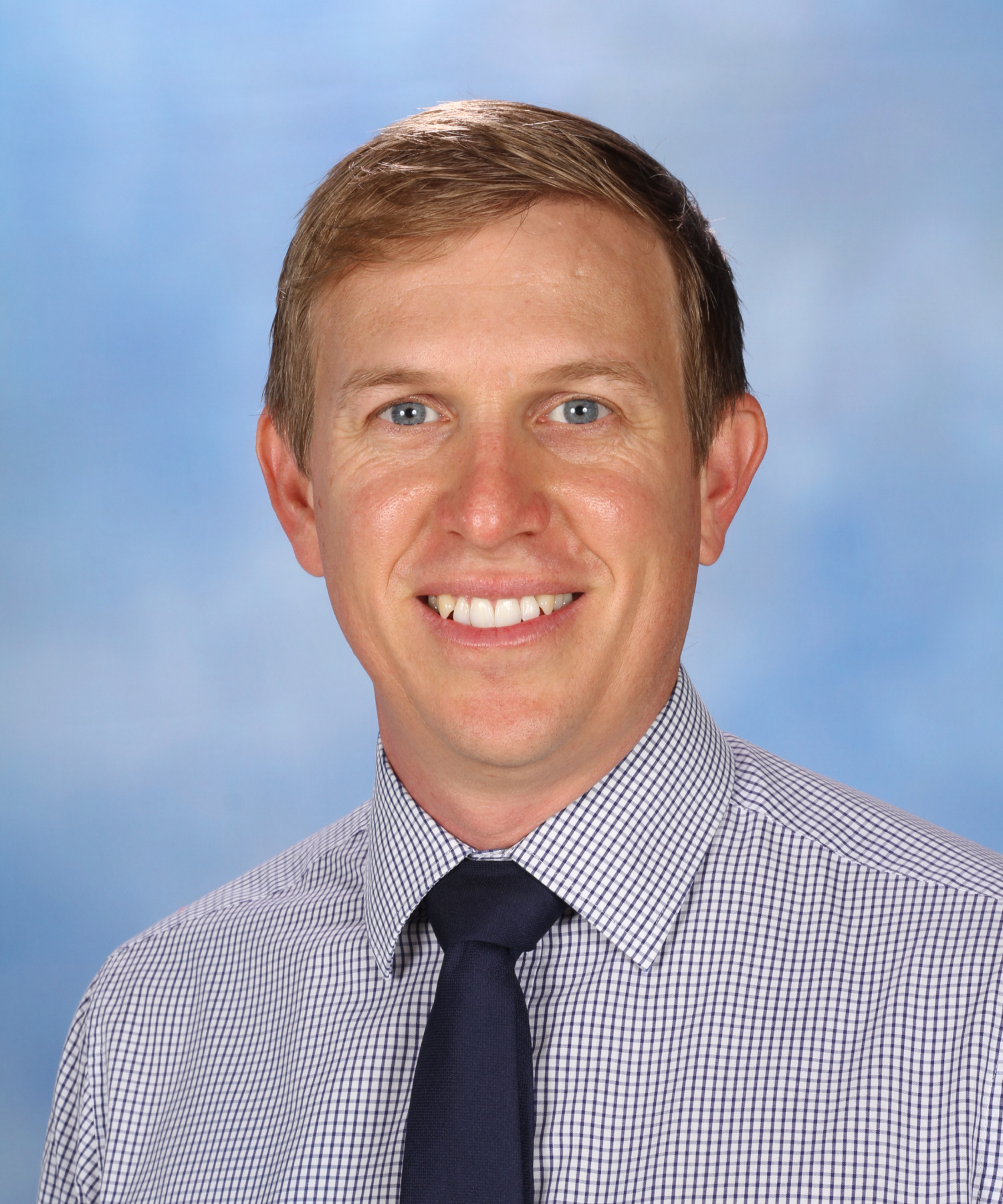 Welcome
Welcome to the following new students and their families; Addison Cookson (3M), Thomas Dobson (3B), Piper Sweeney (2A), Maisy Duncan (2A), Georgie Duncan (3B), Emilie Marteene (1P), Tyler Marteene (5R) and Henry Ho (PB).
Challenge Cup
All the best to the Rugby League and Netball teams who will participate at the Challenge Cup in Yeppoon this Wed-Fri. We will keep people updated with scores and photos via our school Facebook page, so be sure to like our page. Many thanks to the staff attending (Caroline Kerrisk, Phil Clancy and Belinda van Lint) for coaching and managing the teams.
Report Cards
Please note that Semester 1 report cards are accessible via parent lounge. If you have forgotten your parent login details, please contact the school office.
Parent Teacher Interviews
Next week (Monday 19th to Thursday 22nd July) we will host formal Parent-Teacher interviews. All parents are invited to schedule an interview with your child's teacher, to discuss your child's progress and areas for improvement. Bookings can be made via parent lounge. Please see newsletter article below for more details.
Staff news
Over the holidays I advised parents of 2A that their child's teacher, Miss Katrina Azzopardi, has been appointed Acting APRE at MacKillop Catholic Primary School. Katrina commences this role on Monday 19th July, for the remainder of the school year. On behalf of the school community, I congratulate Katrina on this appointment and wish her well in this leadership role.
We have been in discussion with our Diocesan Catholic Education Office and have commenced the process of finding a suitable classroom teacher for the remainder of 2021. We are hopeful that we will appoint a new teacher shortly. In the interim, please be assured that we will keep parents fully informed at each stage and that the school leadership team will ensure a smooth transition for the students of 2A.
We also welcome Mrs Tami Willey, who has been appointed as the Prep C teacher assistant for the remainder of the year. Tami is no stranger to St Mary's, having been a relief teacher aide previously.
Tuckshop News
It is with pleasure that I announce that we have appointed a new Tuckshop coordinator, Mr Paul Gibbs.
Paul is a very experienced and skilled chef and has worked in many local restaurants and cafes in Mackay. On behalf of the school community, I warmly welcome Paul to St Mary's and know that he will do an outstanding job in our tuckshop.
Our tuckshop will re-open at first break only Thursday 15th and Friday 16th July and thereafter, will be open first break only Wednesday – Friday each week. Order in the normal way via https://www.quickcliq.com.au/
Holiday Jobs
Our school was a hive of activity over the holidays, with several contractors completing works, including;
New non-slip vinyl flooring was installed in the tuckshop.
New doors were fitted to the library and makerspace.
Internal and external painting of the Administration block.
A redesigned entry, with new concrete path and garden in front of Admin. This has made our entrance more wheelchair accessible
Various electrical works and air-con servicing were conducted.
Blessing and Opening
We will formally recognise the construction of our new buildings at our Blessing and Opening, which will be held on Thursday 29th July at 1:00pm in the School Hall. On the day, we will welcome several special visitors, including Parish Priest, Fr Don White and Diocesan Director, Miss Leesa Jeffcoat.
Classroom access before school
A reminder to all families that classrooms are open 8:15am each morning. If a teacher is not in their classroom, I ask that all parents and students refrain from entering the room.
Supervisor Visit
Next Monday 19th July, we welcome Michael McCusker (Assistant Director: Schools) to St Mary's.
Changed road conditions around St Mary's
As you are aware, significant road works have commenced on Evans St and Paradise St, which will impact the regular flow of traffic for school families. I also advise that from late July, there will also be works carried out on Juliet St, between George St and Boddington St. Please see the below attachments for further information.
Tuckshop News
Tuckshop will re-open this Thursday and Friday at first break only and thereafter every Wednesday to Friday at first break only. Order now on Quickcliq.
Click on the link below to see our new menu.
Parent Teacher Interviews
Semester 2, 2021 Parent Teacher Interviews for all classes (excluding 2A) will be held from 3:00pm – 6:00pm (10 minute duration) on the following days;
Monday 19th July
Tuesday 20th July
Wednesday 21st July
Thursday 22nd July
Appointments are to be made on-line via Parent Lounge. Access St Mary's website www.smmrok.catholic.edu.au and then click on the Parent Lounge icon.
Parents will be able to make appointments from 4pm on Tuesday 13th July until 10pm on Sunday 18th July. Please allow time between sessions if you are attending more than one interview.
If you are unable to access our website or have difficulty logging in, please do not hesitate to contact the office for assistance. A computer will be available in our school library for those parents who may require access.
Whitsunday Voices Youth Literature Festival 2021
The Whitsunday Voices Youth Literature Festival, hosted by Whitsunday Anglican College takes place this Wednesday 14th - Friday 16th July.
Students at St Mary's in years 4-6 will attend the festival on Thursday to see Roald Dahl's Revolting Rhymes. This production takes the world's best loved fairy tales and rearranges them with surprising and hilarious twists.
The festival is always a highlight for our students and provides a unique opportunity for them to experience a literary and cultural event, as a live audience.
Mrs Belinda Battaia
APC/Teacher
Sacrament of Confirmation
Our final workshop for the Sacrament of Confirmation will be this afternoon, Tuesday July 13 at 5:30pm. Attendance by both parent and child is required at this final workshop.
We look forward to the children receiving the Sacrament of Confirmation on Wednesday 28th July at 5:30pm in the St Mary's School Hall.
Weekend Masses COVID Update
'Check in QLD App' is required in all Churches: All parishioners, visitors, employees and volunteers are required to use the QLD App to check-in. This is a mandatory requirement of the Queensland Government. This applies to Mass, Confession, Novena, Exposition, Baptisms, Weddings, Funerals-any time you enter a church.
Don't have a smartphone or unable to download the Qld App.
a) a family member or friend can check you in on their phone
b) a COVID marshall will be able to check you in
Please note:
1. You no longer have to book online or by phoning the Cluster Office
2. There is no longer a permanent booking list
Mrs Terri Leotta
APRE/Teacher
Rock Pop Mime Tickets
ST MARY'S ROCKS!!
Please come along and support our amazing Rock Pop Mime Team
and be thoroughly entertained on Saturday 24th July.
Green Card Draw Winners
Congratulations to Aarav, Ainslee, Sophia and Clanci who were the winners of our green card draw last term. These students won themselves a pizza voucher from Ma's Pizza. Well done!
Student of the Week
WEEK 10 TERM 2 STUDENT AWARD WINNERS
| | |
| --- | --- |
| PB | All of the Prep B students for great sportsmanship at the athletics carnival. |
| PC | Brooklyn for your fantastic sportsmanship at our athletics carnival. You kept your big smile on and cheered on your friends. |
| 1L | Abigail for great work in HASS – you know so much about families in the past. |
| | Jasleen for an awesome improvement in your reading. Wow! |
| 1P | Ruby for always being a kind friend to everyone in our class. Thank you, Ruby. |
| | Santiago for always trying your best in all you do. Keep it up Santiago! |
| 2A | Ewan for your positive attitude towards learning. Wonderful work, Ewan! |
| | Kolby for your wonderful enthusiasm for writing this term. An impressive effort! |
| 2B | Elly for setting a wonderful example in behaviour and work ethic. . |
| 3B | All of the 3B students - What a fantastic first semester you have all had. Keep up the great work next semester. |
| 3M | Asha for your creativity during our daily quick writes. Your stories are a pleasure to read. |
| 4K | William for your persistence and determination at our PCYC bike day. You worked hard to get into the top four of our safest riders. Well done! |
| 4P | Mary for finding the confidence to tackle your fears on our excursion. |
| 5L | Sonny for the exceptional effort you made with your Pop Art this term. Andy Warhol eat your heart out!! |
| | Robert for the exceptional effort you made with your Pop Art this term. Andy Warhol eat your heart out!! |
| | Lara for trying your best in music lessons. |
| 5R | Christina for the effort and determination you show in Literacy lessons. You try so hard every day. |
| | Addison for the fantastic poem you wrote in the Write 4 Fun Competition and placing in the top 2% of all entries. Well done! |
| 6M | Claire for the hard work and effort you put into all your schoolwork! |
| | Helena for the wonderful progress you have made in your spelling. Great work Helena! |
| 6V | Zoe for displaying the virtues of organisation, persistence and leadership when creating your group's Pentecost presentation. |
| | Corren for the interest and empathy you have shown in HASS when learning about the Stolen Generations. |
Community News
LOURDES HILL COLLEGE, BRISBANE - REUNION
All students who attended Lourdes Hill College, Brisbane in:
1966 – Year 8, 1967 – Year 9, 1968 – Year 10, 1969 – Year 11 and 1970 – Year 12, are invited to attend the Reunion of the 1966-1970 Cohort on Saturday 16 October at Lourdes Hill College.
For enquiries, please contact:
Maree Foley (Stanton) maree_foley@hotmail.com , events@lhc.qld.edu.au or phone Mary at LHC on 3399 0411.