Week 2, Term 3 2021 - 20th July 2021
APRE Reflection
Dear Parents,
Today our school captains and selected students celebrated the Catholic School's NAIDOC Mass at St Joseph's Church. NAIDOC celebrations are held around Australia in July each year to celebrate the history, culture and achievements of Aboriginal and Torres Strait Islander peoples.
Students from our Mackay Catholic Schools were involved in the Mass which brings school and community together to pray, celebrate, learn and reflect.
This year's theme is Heal Country. It aims to emphasise and celebrate the unique and essential role that Country plays in both cultural identities; linking people to their people, land and water and sky, and in the transmission of Aboriginal and Torres Strait Islander history, spirituality and rites.
When we pause to think about the richness that respecting the traditions, beliefs and spirituality of all people brings to our lives, it serves as a strong reminder to work together on our mission to bring about love, peace and faith.
This Friday we will join as a whole school to celebrate NAIDOC Week. The day will begin with a reflection on assembly, followed by rotational activities. Parents are welcome to join with us on Friday. Events will conclude at 12:30pm.
Peace and best wishes,
Terri Leotta
APRE
From our Principal - Mr Wes Rose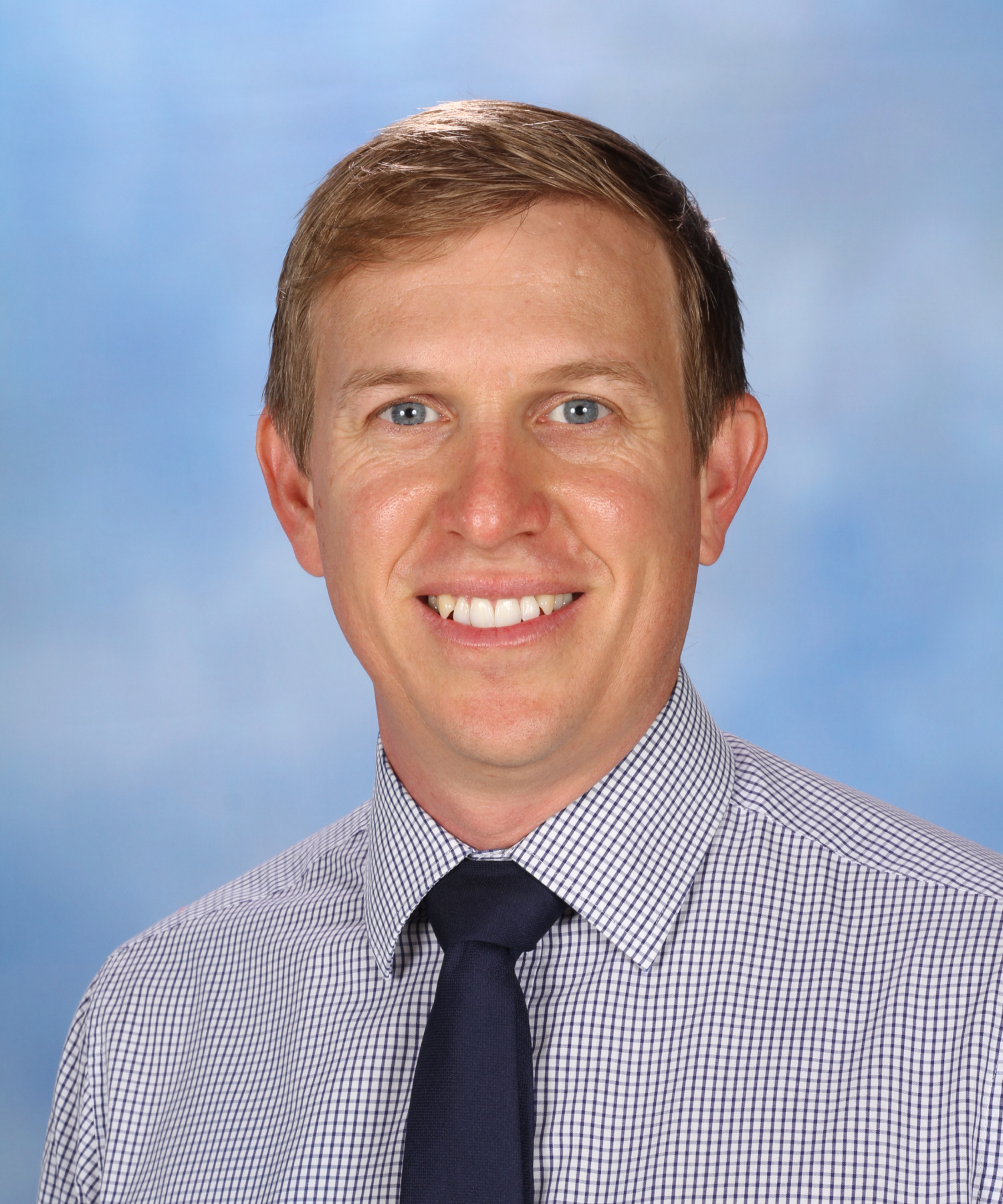 Challenge Cup
Congratulations to the staff, parents and students involved in the Catholic Schools Challenge Cup last week. Our Rugby League and Netball teams played extremely well, both finishing 6th in the Diocese. I was very proud of the sportsmanship and camaraderie that was displayed by all players. Many thanks to the coaches and managers, Caroline Kerrisk, Phil Clancy and Belinda van Lint, for their efforts with our teams.
Parent Teacher Interviews
A reminder that this week we are hosting formal parent/teacher interviews. All parents are invited to schedule an interview with your child's teacher, to discuss your child's progress and areas for improvement. Bookings have closed on parent lounge but there may be availability by phoning the School Office.
Staff News
I am pleased to advise that we have appointed Mrs Lisa Cusack as the 2A classroom teacher for the remainder of the year. Lisa is a very experienced teacher and has worked extensively in both primary and secondary schools in central Queensland and in London. Lisa is currently a learning support teacher at Mercy College and prides herself on her professionalism, organisation and her ability to offer a high-quality education for all students. On behalf of the school community, I warmly welcome Lisa to St Mary's and look forward to working with her to get the very best of educational outcomes for the students of 2A Lisa will commence at St Mary's on Monday 2nd August. In the interim two weeks, Mrs Val Paul will teach the class. In her role as literacy coach, Val already works closely with the students of Year 2 and will continue to collaborate with Miss Azzopardi and Mrs Burchill (Year 2B teacher) to ensure the high-quality teaching and learning program is continued in 2A.
Blessing and Opening
We will formally recognise the construction of our new buildings at our Blessing and Opening, which will be held next Thursday 29th July at 1:00pm in the school hall. On the day, we will welcome several special visitors, including Parish Priest, Fr Don White and Diocesan Director, Miss Leesa Jeffcoat.
Classroom access before school
A reminder to all families that classrooms are open 8:15am each morning. If a teacher is not in their classroom, I ask that all parents and students refrain from entering the room.
Quote of the Week
"Pay attention to your critics. Not everyone that criticises you is a hater. Some criticisms will help you grow."
-Kay Nyenuh
From the Office - Finance Department
Dear Parents
Please note that school fees were emailed last week and are due for payment on the 30th July 2021.
Thank you to those families who have already made payments or entered into a payment arrangement.
If you did not receive your fees statement or have any queries regarding fees, please don't hesitate to email me at smm_finance@rok.catholic.edu.au
Mrs Kathy Parrish
Finance Officer
From our APC - Mrs Belinda Battaia
2021 International Competition for Schools (ICAS) Invitation
Children in years 4-6 are invited to take part in the 2021 International Competitions and Assessments for Schools (ICAS). The assessments are suitable for students wishing to extend themselves academically and take up the personal challenge of competing in an international assessment. Your child will be presented with high-quality, expert-developed questions, allowing them to apply their learning without the need for prior study or revision. The competitions form the largest independent assessment program for schools in Australia, Asia and the Pacific region.
At St Mary's we will be offering the following competitions this year: Science, Mathematics, Spelling and English.
The entry fees for the competitions are as follows:
| | |
| --- | --- |
| Science - $17.05 | Spelling - $17.05 |
| English - $17.05 | Mathematics - $17.05 |
If you would like your child to participate in one or more of these competitions, please obtain an entry form from the office, make your payment using the ICAS parent payment system by Saturday 31st July and return the completed note to school by Monday 2nd August.
Belinda Battaia
Acting Assistant Principal Curriculum/Teacher
Youth Mass & Children's Liturgay
PLEASE JOIN US!
Challenge Cup Wrap Up
Rugby League
What a week! We started in mud and rain and finished in beautiful sunshine. Our Battlers had a great lead into the carnival winning 3 out of 4 games placing them second in their pool. Day 3 started with a semi-final against St Patrick's Bundaberg with the score ending at 10-10. Due to our early try we were declared winners, progressing to the Shield Grand Final against local school, Emmanuel.
At the start of the carnival, we asked the team to do a few things… defend together, move forward together and leave nothing behind. 10 weeks of preparation for this final game. Our team of little legends did that and more. At the final whistle the team were totally spent with not one ounce of energy left. No coach can ever ask for more than that. Sadly after leading most of the game, we went down at the end but even a victory couldn't have made Coach Phil Clancy and I any prouder. Thank you 2021 Battlers for leaving such great memories.
Caroline Kerrisk

Netball
The Challenge Cup girls didn't let a last-minute change of venue due to the rain deter them. We started strong, winning the first three games on Day One convincingly. Day two was another successful day with another three wins but unfortunately, our final game for the day against St Patrick's Emerald ended with a 5-3 loss. The girls played amazingly and we came second in our pool, going on to compete for the Shield on Day Three. We started the day back on the grass, winning the semi-final against St John's, Walkerston and progressing to the Shield Final against St Anthony's, Rockhampton. The girls gave it everything they had but unfortunately we were defeated 18-12.
The Challenge Cup netball team has a lot to be proud of. They were fantastic representatives for our school and their sportsmanship, attitude and effort were excellent. Lots of fun was had along the way and lots of great memories were made.
Thank you to Kalani Kavanagh for umpiring our games for us and thank you to our wonderful parent support crew.
Belinda van Lint
100 Days of Year One
Yesterday we celebrated "100 days of Year One" and the students (and teachers) looked every bit the part!!
Prev
Showing images
1 - 8
of 14
Next
School Banking
Get involved in the School Banking Program.
St Mary's is offering
the Commonwealth Bank School Banking program to all students until the end of the 2021 school year.

School Banking is a fun, interactive and engaging way to help teach your child about money. Children who deposit money into their Youthsaver account through School Banking are eligible for exciting rewards.

School Banking is also a great fundraiser for our school. Our school receives a Regular Savers Contribution as well as an Annual Contribution. For more information about contribution payments, visit
www.commbank.com.au/sbinfo
.
Getting involved in School Banking is easy!

All you need to get involved in the School Banking program is a Commonwealth Bank Youthsaver account. You can open an account for your child in one of two ways:

1. Online

Visit
www.commbank.com.au/schoolbanking
and click on the link to open a Youthsaver account.

2. In branch

Visit a Commonwealth Bank branch with identification for yourself and your child, like a driver's licence and birth certificate.

If your child has an existing Commonwealth Bank Youthsaver account they can start banking straight away.
School Banking day is Monday. Each week your child needs to drop their Dollarmites deposit wallet to the library.
If you would like to know more about School Banking, please visit www.commbank.com.au/schoolbanking
Deb Anderson
School Banking Coordinator
Whitsunday Voices
Students in years 4-6 attended the Whitsunday Voices Youth Literature Festival last Thursday to see Roald Dahl's Revolting Rhymes.
This was a highlight for our students and provided a unique opportunity for them to experience a literary and cultural event, as a live audience.
Mrs Belinda Battaia
APC/Teacher
Student of the Week
Week 1 Term 3 Student Award Winners
Class Student Name Reason for Award
Prep B
Charlie
For trying your very best at becoming a fluent reader in BOOST. Well done!
Prep C
Ellie
Not giving up when you think things are tricky - you did an amazing job writing out your list words this week. Well Done!
Prep C
Nicholas
Your enthusiasm and focus with your writing. You are always trying your best and thinking very carefully about your letters and sounds. Keep up your amazing work!
1P
Bethany
Wonderful writing in class this week. We loved reading about your camping trip! You wrote neatly and spelt many words correctly. Keep up the great work!
2A
Hannah
Always showing care and kindness for others. You are an MJR star!
2A
Isabella
Your thoughtful and kind actions to those around you. You are an MJR star!
2B
Nina
For helping your group to upload their photos to Seesaw in maths rotations this week. Thank you, Nina.
2B
Charlotte
For being a kind and generous classmate, who does everything with a smile on her face. Well done, Charlotte!
3B
Daniel
The enthusiasm and knowledge you brought to our first science lesson on the sun, the earth and the moon. You have ignited the spark in everyone.
3B
Jack
The friendliness you have shown our new classmate. You have made him feel welcome and included.
3M
Addison
The wonderful attitude you have brought to starting at a new school. St Mary's is lucky to have you.
4K
Lucy
Being an honest and reliable student. You can always be trusted to follow instructions, work hard and tell the truth. Thank you for being you.
4P
Kai
For going 'out of your way' to show care and concern for another student.
5L
Stella
Your magnificent 'keyhole story'. Your artistic ability is truly a gift!
5L
Jesse
Your fabulous 'Can Do' approach to working with decimals and recognising place value. Keep up the great work! You're nailing it!
5R
Sunny
Being a quiet achiever who is an absolute pleasure. Not only do you produce a consistent high level of work, you are also a caring and friendly classmate and student.
5R
Ivy
Consistently displaying an excellent, responsible attitude to all her learning and always being a most helpful student in class.

6M
Ben
Displaying excellent leadership and respectful behaviour. You have been setting a great example to your friends.
6M
Rhys
For being a triangular number wiz!
6V
Brooke
The reverence and confidence you displayed when altar serving.
6V
Grace
Displaying creativity and imagination in your written responses this week. I loved hearing the "real reason" why students shouldn't swing on their chair.
Commonwealth School Data Collection Notice
Community News