Week 5, Term 3 2021 - 10th August 2021
Principal's Reflection
I am sure it doesn't come as much of a surprise to many of you, but I am a massive sports fan. Like many other sports-mad Aussies, I have been glued to the TV most nights over the past 17 days marvelling at the sporting talent that has been showcased during the Tokyo Olympics. Hopefully Sunday's closing ceremony will mark a return to my normal bed time!
One of the best parts of the Olympic games is getting to know the lesser-known members of the Australian team. There are many great stories, but here are my top 3.
Cedric Dubler – Men's Decathlon
The decathlon is arguably the toughest athletics event at the Olympics. Comprising of 10 events, athletes score points based on their performances. Young Aussie Ashley Moloney was in medal contention with just the 1500m race to go. He needed to run the fastest 1500m race of his life to secure Olympic Bronze. Enter his team mate, Cedric Dubler. Cedric gained much admiration for sacrificing his own final 1500m leg of the decathlon to act as a 'pacer' for Ashley Moloney and motivate him to achieve the performance he needed to secure the bronze medal above several close competitors. Afterwards, Moloney described Dubler's motivation as a "voice bouncing in my cranium like a bat out of hell".
Cedric's selflessness was acknowledged by many commentators as being instrumental in Moloney's bronze medal win and was lauded by the Australian media as one of the most memorable moments of the Tokyo Olympics. In this act, Cedric showed selfless encouragement, helping his teammate above his own personal ambitions.
Nicola McDermott – Women's High Jump
On the penultimate night of the Olympics, I am sure most avid sports watchers were developing blisters changing channels between the 'Boomers' Basketball Bronze medal match and the Women's High Jump final.
Aussie Nicola McDermott kept us on the edge of our seats as she led the competition until the very last height, jumping an Australian record 2.02m to claim the silver medal. In the TV interview directly after the event, Nicola opened up about Jesus Christ being the motivation and inspiration for her success. That is what drives McDermott higher. God. "Knowing I am with God," she said. "God has been with me every single training session and I am carrying a message bigger than myself." Nicola's conviction in her faith was inspiring to me. With the right mindset and a dedication to her sport, it will be exciting to see what this young lady can achieve in the future.
Skye Nicolson – Women's Boxing
I first heard about Skye when I was teaching in Emerald many years ago. Skye's older sister Kate was a teaching colleague of mine and told me stories about her family boxing pedigree. At that time, Skye was a young teenager making her way onto the Australian boxing scene, following in the footsteps of her late brother, Jamie. Himself an Australian Olympic boxer and an athlete of prodigious talent, Jamie and his little brother Gavin were tragically killed in a car accident while en-route to boxing training in 1994, a year before Skye was born. Skye's Olympic dream was a continuation of her brother's dream and her split-points decision loss was a heartbreaking end to her Olympic campaign. After the fight, Skye was upset about the decision but vowed to continue to chase her, and her brother's, Olympic dreams. Skye's determination and persistence are admirable traits.
These are but three of many standout moments that we have been treated to these Olympic games. These moments illustrate selfless encouragement, faith in God, dogged determination and persistence; moments that hopefully inspire us all to reach our own potential.
All the very best,
Wes Rose
Principal
From our Principal - Mr Wes Rose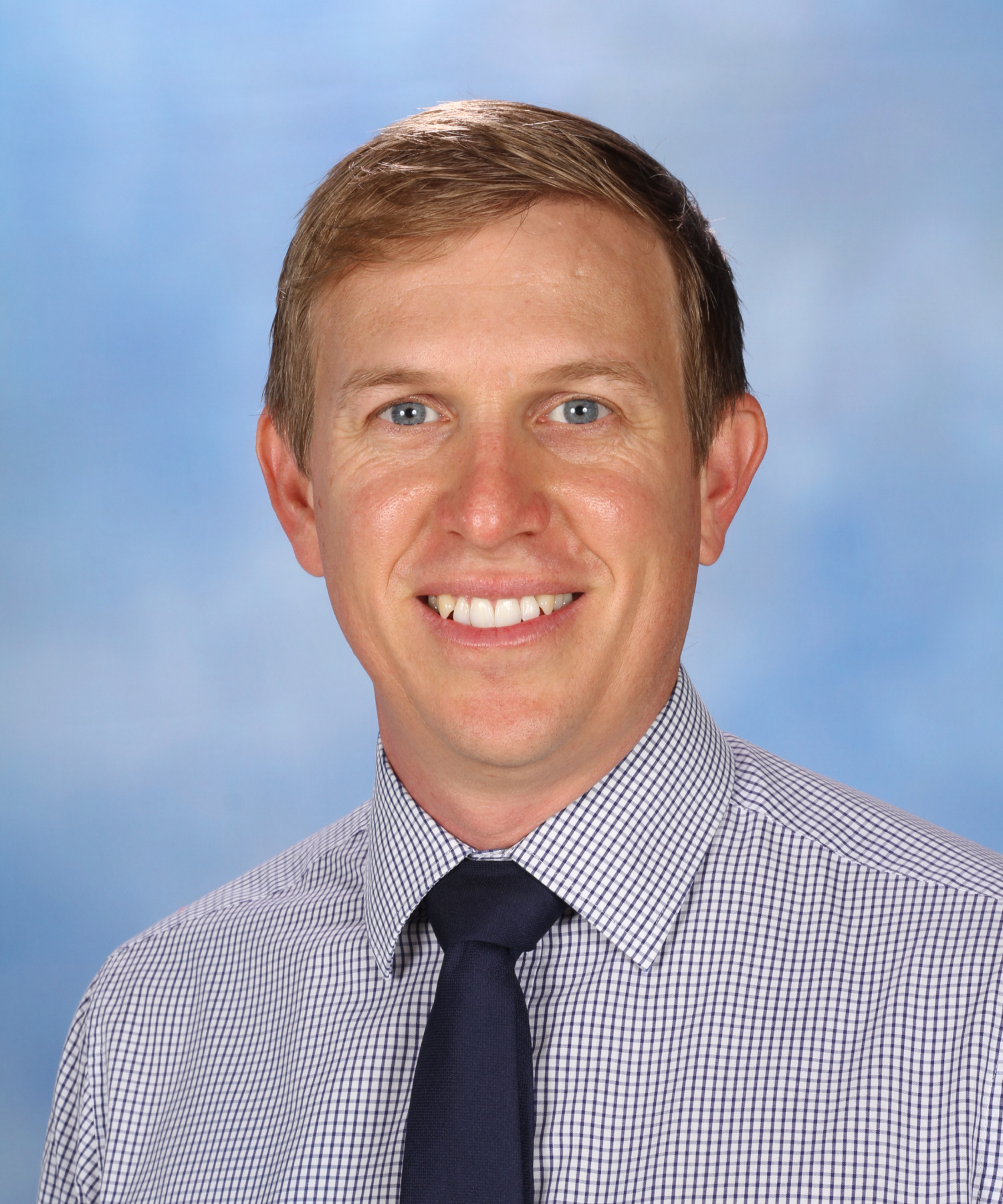 Upcoming School Camps
Our Year 5 and 6 students are eagerly looking forward to their school camps, with Year 5 students attending Seaforth Pines from 18th-20th August, while the Year 6 students will travel to the Capricorn Coast from 25th-27th August. At this stage, both camps can continue as scheduled. Dependent upon Qld Health direction, we will be in contact with families if circumstances change.
Health Guidelines for Students
A reminder to all parents that St Mary's school and the Rockhampton Catholic Education Diocese follow all relevant QLD Health guidelines.
At this stage, we continue to operate in a COVID-normal environment, which is what we have experienced the past months. With the rapidly escalating situation in Qld, I refer parents to the QLD Health Website, which will provide the most up to date information pertaining to parents and students.
Again I ask that parents adhere to all relevant Qld Health requirements and keep students home if they are unwell. If students have a COVID test, they are not return to school until the results has been returned. If families have any queries, please consult the QLD Health Website or contact the school office.
Staff News
This Friday we farewell Ms Rachael Paron, who goes on maternity leave. On behalf of the school community, I thank Rachael for her efforts the past 18 months and wish her and Joel well on the birth of their child. Today, we welcomed Rachael's replacement, Fiona Flohr. Fiona is a very experienced teacher assistant, having worked in primary schools, TAFE and University settings as well as coordinating arts classes for many years.
Book Fair
We will hold our Book Fair in the library next week, Monday 16th-Wednesday 18th August. Families are welcome to visit the Book Fair and purchase an item.
Quote of the Week
"It takes a dream to get started, desire to keep going and determination to finish."
-Eddie Harris Jr
Children's Liturgy
We would like to extend an invitation to children
to come and join us for Children's Liturgy this Saturday.
During St Mary's Saturday night's mass at 6pm, the children of the congregation are invited to attend a separate Liturgy of the Word where they will be able to celebrate God's word through craft, activities and reflections on the Gospel.
First Holy Communion
The preparation for the Sacrament of Holy Communion at St Mary's Parish will begin with a parent/child workshop on Tuesday 17th August at 5:30pm at St Mary's School.
Our second and final workshop will be on Tuesday 24th August at 5:30pm. Attendance at each of these events is required. All paperwork will be completed at our first workshop. We will meet at the same locations as per Confirmation Workshops.
The dates for the Sacrament are Saturday 4th, Saturday 11th or Saturday 18th September. (Children will be divided into 3 groups and allocated a date, in order to adhere to restrictions. Again, this will be in alphabetical order. *If there are special requests I will try to accommodate these)
Should our Covid restrictions change you will be sent a new email with our response.
Terri Leotta
APRE/Teacher
Book Fair 2021
WANTED - BOOK FAIR VOLUNTEERS!
If you have half an hour to spare from 8-8:30am on any morning Monday to Wednesday to help in the Book Fair, please contact the school office.
Book Week Parade - Save the Date!
St Mary's Book Week Parade
Tuesday 24th August
8:40am - Undercover Area
St Mary's Senior Choir
Tuckshop Opening Days
St Mary's Schoolzine App
Did you know St Mary's has a school app?
Download this free app today to;
advise student absences
view the newsletter
access Parent Lounge
order tuckshop
receive notifications.
Once downloaded, please complete your registration, using our school passcode 4142.
See the flyer below for more details.
Student of the Week
Week 4 Term 3 Student Award Winners
| | | |
| --- | --- | --- |
| PB | Ila | Counting in 2's to 20 in such a speedy way. You are so clever! |
| PC | Tayla | Working extra hard to chop up your words and write the sounds you hear in your journal writing this week - keep it up! |
| 1L | Mischa | The effort you are putting into your handwriting in the lines. You are really doing a great job! |
| 1L | Alecxa | Trying so hard to develop your understanding of addition. You worked beautifully with Mrs Reid this week. |
| 1P | Travis | Your great work during maths rotations this week. You are the expert when playing the 'Go Fish' maths card game! |
| 1P | Henare | Your amazing work in our 'bucket filler' writing task this week. You gave wonderful ideas and did a great job with your writing. |
| 2A | Matilda | Being a responsible, hard working member of our class. Great work! |
| 2B | Isla | Displaying the virtue of joyfulness. Thank you for your entertaining morning greeting each day. |
| 3B | Ellie | The wonderful kindness you showed out on the playground when taking care of another student. |
| 3B | Harper | The thoughtful inferences you made this week in our reading skills lesson. |
| 3M | Millie | Your amazing space scratch artwork. It looks out of this world! |
| 4K | Mayson | Wonderful reading with expression during BOOST. Your inflections, pace and tone were matched perfectly to the characters in 'Charlotte's Web'. The group loved listening to you read, you are a star! |
| 4P | Harry | Your consistent focus, enthusiastic participation and great ideas this week. Keep up the awesome work Harry. |
| 5L | Layla | You have been working so hard in mathematics and you should be super-proud of your efforts! Keep up the amazing focus! |
| 5L | Zac | You are showing a wonderful work ethic and desire to learn. It has been fantastic to see you go beyond expectations with your research, when retrieving information for the science WebQuest. Keep up the great focus!! |
| 5R | Jordan | Working on and improving his time management skills to ensure tasks are completed. It is great to see how hard you have been trying. |
| 5R | Romeo | Making a conscious effort to ensure your bookwork is neat and tidy. The quality of your written work is improving more each day. Well done! |
| 6M | Eden | The persistence you show with your Maths Online tasks. You never give up until you have achieved 100%. Wow! |
| 6M | Zane | The hard work and persistence you are putting into increasing your fluency when reading aloud. You are coming along in leaps and bounds! |
| 6V | Charlie G | Reading aloud with fluency and expression. The progress you have made with your reading is just amazing Charlie! |
| 6V | Charlie S | The effort you have put into planning your fantasy story and writing your sizzling start! |
Community News