Week 6 Term 3, 2021 - 17th August 2021
APRE's Reflection
Dear Parents,
It has been said…"A mother's love for her children is one of the strongest forces in this world; so strong because it is chiselled directly from the heart of God".
On Sunday we recognised the feast of our heavenly mother; The Feast of the Assumption of Mary. Mary's categorical faith in God saw her say 'Yes' to the request to bear a Son and then the pain of watching him suffer for others. Mary continues to be our example of pure love and strength.
As the Mother of God, Mary was a leader because she was a strong woman. She was a faithful believer who lost her own son, yet then continued His mission.
We can identify with her as a mother Mary and understand her compassion, her angst and also her unyielding commitment to Him.
Mary can also be a sign of hope and comfort to all people, as we make our journey through life. She offers us a calm vision as we are tested by our own personal limitations, the circumstances that life presents to each of us and the sense of uncertainty with which our own mortality challenges us.
Mary, through her life, shows us how hope can overcome anguish, inner peace can overcome anxiety and a life lived in a positive manner can overcome the fear of death.
The Assumption of Mary recognises that she was an exceptional human person who was therefore taken - body and soul to heaven.
As Pope St. John Paul II proclaimed:
"Taken up into heaven, Mary shows us the way to God, the way to heaven, the way to life. She shows it to her children baptized in Christ and to all people of good will. She opens this way especially to the little ones and to the poor, those who are dear to divine mercy."
Peace and best wishes.
Terri Leotta
APRE
From our Principal - Mr Wes Rose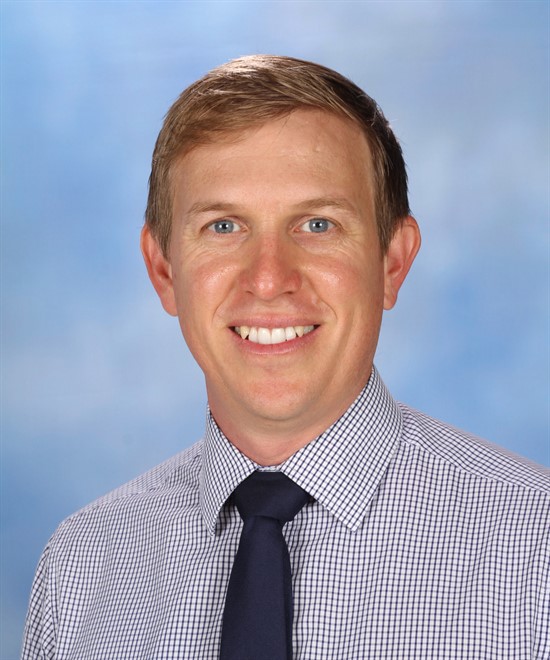 Upcoming School Camps
Our Year 5 and 6 students are eagerly looking forward to their school camps, with Year 5 students attending Seaforth Pines this Wed-Fri, while the Year 6 students will travel to the Capricorn Coast from next week. I will be attending both camps and in my absence, Mrs Leotta will be acting principal.
Health Guidelines for Students
A reminder to all parents that St Mary's school and the Rockhampton Catholic Education Diocese follow all relevant QLD Health guidelines.
At this stage, we continue to operate in a COVID-normal environment, which is what we have experienced the past months. With the rapidly escalating situation in Qld, I refer parents to the QLD Health Website, which will provide the most up to date information pertaining to parents and students.
Again I ask that parents adhere to all relevant Qld Health requirements and keep students home if they are unwell. If students have a COVID test, they are not return to school until the results has been returned. If families have any queries, please consult the QLD Health Website or contact the school office.
Book Week Parade
The famous St Mary's Book Week Parade will be held in the basketball court from 8:40am next Tuesday. All parents and families are welcome to attend.
Art Lessons
St Mary's will once again host our Arts lessons, leading up to the Art Extravaganza on 14th September. This year, I am pleased to announce that Miss Maria Lenz is our 'artist in residence'. Maria will work with all students to produce a piece of artwork to display at the exhibition. I am sure all students will thoroughly enjoy working with Miss Lenz. Lessons will run in Week 7 and 8 and the schedule is as follows;
| | |
| --- | --- |
| Day | Class |
| Monday 23rd August | 6M, 2A |
| Tuesday 24th | 5R, 2A |
| Wednesday 25th | 3M, 4P, 5R |
| Thursday 26th | PB, PC, 3M, 4P |
| Friday 27th | 1L, PB, PC |
| Monday 30th | 6V, 2B, |
| Tuesday 31st | 4K, 5L, PC |
| Wednesday 1st Sep | 3B, 4K, 1L |
| Thursday 2nd | 2B, 1P, 5L |
Quote of the Week
"The true cost of a thing is the amount of 'life' we must exchange for it."
-Henry David Thoreau
First Holy Communion
The preparation for the Sacrament of Holy Communion at St Mary's Parish will begin with a parent/child workshop this afternoon, Tuesday 17th August at 5:30pm at St Mary's School.
Our second and final workshop will be on Tuesday 24th August at 5:30pm. Attendance at each of these events is required. All paperwork will be completed at our first workshop. We will meet at the same locations as per Confirmation Workshops. Children, please remember to bring your pencil case.
The dates for the Sacrament are Saturday 4th, Saturday 11th or Saturday 18th September. (Children will be divided into 3 groups and allocated a date, in order to adhere to restrictions. Again, this will be in alphabetical order. *If there are special requests I will try to accommodate these)
Should our Covid restrictions change you will be sent a new email with our response.
Terri Leotta
APRE/Teacher
Youth Mass & Children's Liturgy
Please join us!
St Mary's School will join with Mercy College to celebrate our Youth Mass this Saturday 21st August at St Mary's Church at 6pm. Children's Liturgy will also be held.
Mass will be followed by a supper outside the church which the whole family is most welcome to attend.
We look forward to seeing you there.
Mrs Terri Leotta
APRE/Teacher
Book Fair 2021
ONE DAY LEFT!
Come in for our last day of the Book Fair!

Wednesday 18th August
8am-3pm
School Library
Books, posters, pens etc. available to purchase.


Premier's Reading Challenge
READ, READ, READ.....!
Premier's Reading Challeng closes
Friday 27th August
You only have 10 more days to get your
reading lists to Mrs Houston!
Sport News

Congratulations to Reuben Beardmore and Harper Shields on their selection in the U12 Mackay & District School Sport cricket side. The boys will next play at the Capricornia Trials later this year. Well done Reuben and Harper!
Basketball Gala Day
St Mary's entered 15 teams into the Basketball Gala Day held at McDonald's Mackay Multi-sport Stadium yesterday.
Our teams represented the school well, giving their all to each game. The majority of our players were playing basketball for the first time! Congratulations to those kids for moving out of your comfort zone and trying something new.
Thank you to our parent helpers for ensuring our teams found their courts on time. An epic day!
Mrs Caroline Kerrisk
HPE Teacher
Prev
Showing images
1 - 8
of 13
Next
Art Extravaganza - Save the Date!
Student of the Week
Week 5 Term 3 Student Award Winners
Prep B
Hunter
The resilience, persistence and hard work you display when attempting tasks. You always give your best with determination. Well done!


Henry
Playing our word bingo game with such enthusiasm. You certainly know many letters and sounds.
Well done!
Prep C
Olivia
Your amazing and innovative construction creations. Your attention to detail and determination to complete a functional masterpiece is outstanding!
1L
Alek
Chopping like a champion in your reading and the care you take practising your handwriting. Well done!


Jayda
Working hard on your maths skills with Miss Loban and the confident approach you take to your reading. Keep up the good work!
1P
Malachi
Showing the virtues of kindness and leadership when playing with younger students at lunchtime. Thank you Malachi!


Emilie
Being a happy and friendly member of our class. We are lucky to have you at St Mary's!
2A
Piper
Your determination and persistence to do your best, especially with your Math work. Great work Piper!
2B
Audrey
Your deductive thinking about patterning in our maths rotations this week.
3B
Lacey
Your expertise on the computer. You have been a wonderful asset to the class this week. Thankyou!


Xander
The fantastic way you worked through fractions this week. You are a Super Star.
3M
Brinda
Being a responsible and hard working member of our class. Keep up the great work!
4K
Nathalie
Working hard to catch up on missed work. Your effort and application to complete tasks that you missed while you were away has not gone unnoticed. I think you are amazing. Keep it up.


Ashton
Diligently working to complete all tasks and activities. You go straight to work when given instructions and don't stop until you're done. You are one in a million, keep it up!
4P
Charlotte
Your awesome reading comprehension and summary writing. You should be very proud of your fantastic progress. Keep up the great work Charlotte.
5L
Lucy
Your thoughtfulness and kindness to all those around you. You truly are a caring and compassionate individual with a heart of gold.


Ryan
You have an amazing gift as an artist. The messages and details in your illustrations, show your fabulous ability to create a story without words.
5R
Eddie
Being a vivacious and enthusiastic reader. It has been wonderful to see you expand your interest in authors and reading more age appropriate texts. Super work!
6M
Tiarna
Showing incredible persistence and resilience when solving complex maths problems. You have nailed it!


Levi
Being such a patient and encouraging maths tutor to your class mates. I can see a future career path for you Levi!
6V
Alexis
The dedication you have shown towards your fantasy story this week. We love the vocabulary choices that you are making and can't wait to read the finished product.


Ally
Showing empathy and compassion in your written response about asylum seekers and refugees.
St Mary's Senior Choir
Community News
Worldwide Marriage Encounter
A weekend experience for married couples, priests and religious, away from the distractions of everyday living. Take time out of your busy schedule, to invest in your most precious asset and revitalise your Sacrament. This is a unique opportunity to reconnect, rekindle and refresh your relationship. It gives you the opportunity to grow in your relationship with your spouse or your community.
Our next COVID-SAFE live-out weekend will be held from Friday evening 15 October to Sunday afternoon 17 October (including Mass) at Trinity College, Beenleigh (south of Brisbane) – going home on the Friday and Saturday evenings. For bookings/details contact Maria and David Murphy: (07) 3342 1456, dandmmurphy@optusnet.com.au Information website: www.wwme.org.au