Week 7, Term 3 2021 - 24th August 2021
A Message from our Principal - Mr Wes Rose
Health Guidelines for Students
A reminder to all parents that St Mary's school and the Rockhampton Catholic Education Diocese follow all relevant QLD Health guidelines.
At this stage, we continue to operate in a COVID-normal environment, which is what we have experienced the past months. With the rapidly escalating situation in Qld, I refer parents to the QLD Health Website, which will provide the most up to date information pertaining to parents and students.
Again I ask that parents adhere to all relevant Qld Health requirements and keep students home if they are unwell. If students have a COVID test, they are not return to school until the results has been returned. If families have any queries, please consult the QLD Health Website or contact the school office.
Year 6 School Camp
Our 6 students are eagerly looking forward to their school camp this Wed-Fri to the Capricorn Coast. I will be attending the camp and in my absence, Mrs Leotta is acting principal.
Book Week Dress Up Parade
Congratulations to all staff and students on the amazing book week dress up parade this morning. Each year I am blown away at the excellent costumes on offer.
Staff Training
This Wednesday several of our teachers and teacher aides will be trained in the management of potential/actual physical aggression. This is useful training and I thank our Diocesan Education office for providing this session.
Mercy College Cultural Performance
This Friday from 1:30pm-2:30pm, students from the Mercy College Cultural Program will perform of our students in the hall, showcasing a variety of musical, dance and cheer routines. I thank Mercy College for their visit and I am sure our students will thoroughly enjoy this performance.
Art Lessons
St Mary's will once again host our Arts lessons, leading up to the Art Exhibition on 14th September. This year, I am pleased to announce that Miss Maria Lenz is our 'artist in residence'. Maria will work with all students to produce a piece of artwork to display at the Exhibition. I am sure all students will thoroughly enjoy working with Miss Lenz. During this time, Mrs Formosa will teach 1L. Lessons will run in Week 7 and 8 and the schedule is as follows;
| | |
| --- | --- |
| Day | Class |
| Monday 23rd August | 6M, 2A |
| Tuesday 24th | 5R, 2A |
| Wednesday 25th | 3M, 4P, 5R |
| Thursday 26th | PB, PC, 3M, 4P |
| Friday 27th | 1L, PB, PC |
| Monday 30th | 6V, 2B, |
| Tuesday 31st | 4K, 5L, PC |
| Wednesday 1st Sept | 3B, 4K, 1L |
| Thursday 2nd | 2B, 1P, 5L |
Quote of the Week
"Celebrate what you've accomplished and raise the bar a little higher each time you succeed."
-Mia Hamm
First Holy Communion
Our second and final workshop for the preparation of the Sacrament of Holy Communion at St Mary's Parish will be held this afternoon, Tuesday 24th August at 5:30pm. Attendance at this workshop is required. Children, please remember to bring your pencil case.
The dates for the Sacrament are Saturday 4th, Saturday 11th or Saturday 18th September. (Children will be divided into 3 groups and allocated a date, in order to adhere to restrictions. Again, this will be in alphabetical order. *If there are special requests I will try to accommodate these)
Should our Covid restrictions change you will be sent a new email with our response.
Terri Leotta
APRE/Teacher
Art Extravaganza 2021
Sessions are filling up for our St Mary's Art Extravanganza on Tuesday 14th September.
Click here to book your session.
Father's Day Stall
Our wonderful P&F are making it easy to spoil Dad this Father's Day!
Monday to Thursday next week, from 8am - 8:25am, students will have an opportunity to buy Dad something special from our Father's Day Stall which will be set up inside the school hall.
We wish all our fathers a very happy Father's Day on Sunday 5th September.
Fit Running Friday
Students in Years 1-6 are welcome to join Mrs Dalglish each Friday for 'FIT RUNNING FRIDAY'. Sessions run from 8am-8:20am. Meet on the school basketball court.
Students are to bring along a drink bottle and running shoes.
Year 5 Camp
Congratulations to all our Year 5 students on a great camp to Seaforth last week.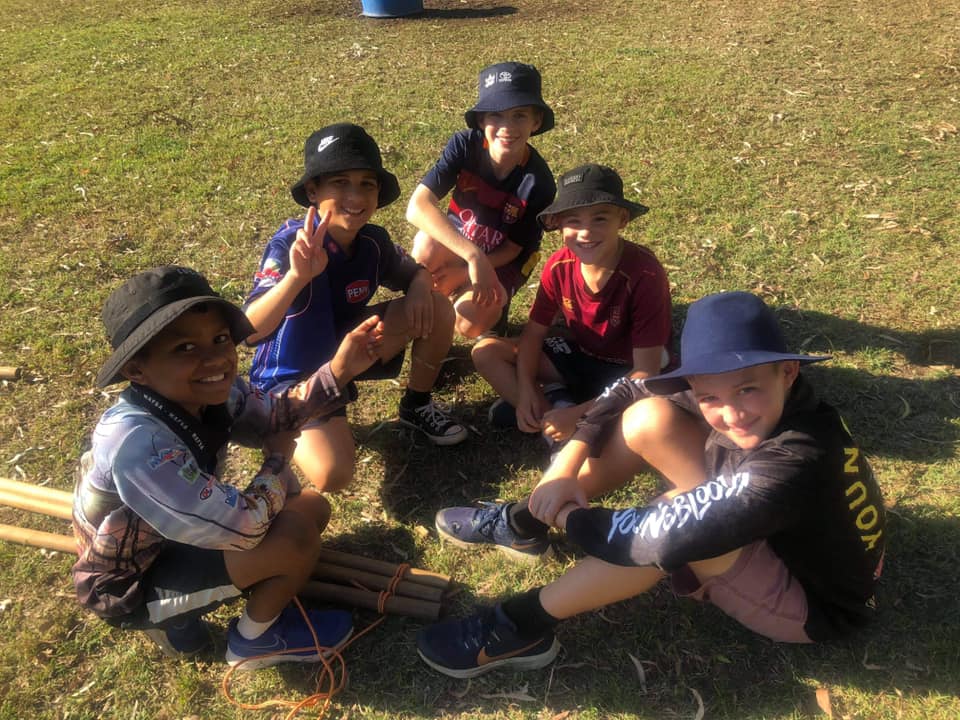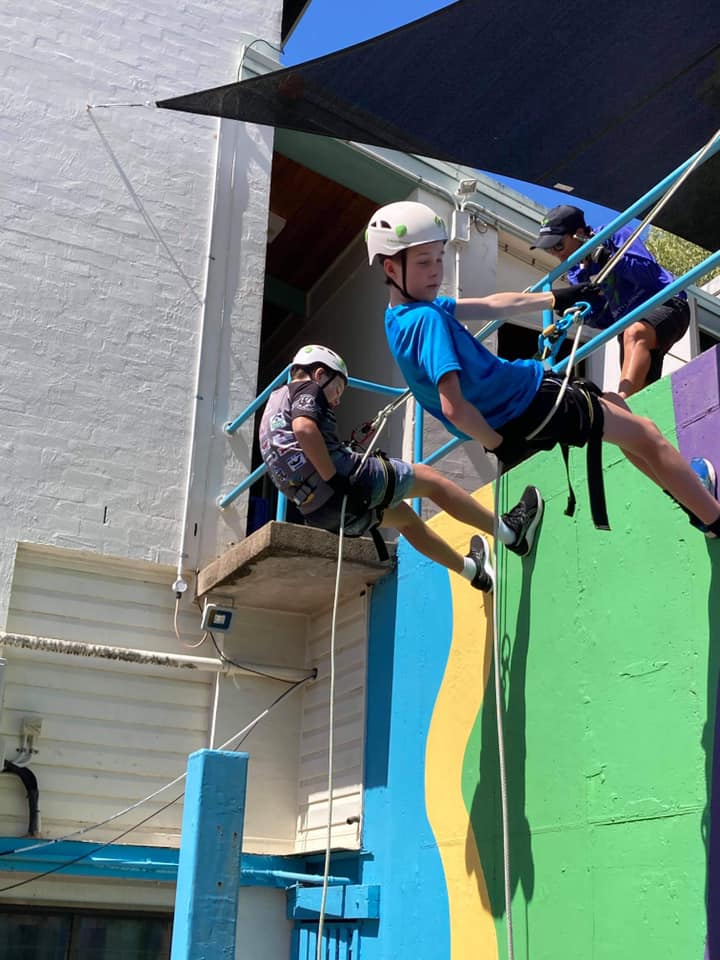 Prev
Showing images
1 - 8
of 35
Next
Science Week
Science Week was celebrated around Australia from the 14th-21st August.
At St Mary's the Year 4 Science Club members organised science experiments to share with the school with week. These students have been preparing and testing their experiments since Term Two to show how science works in biology, chemistry and physics.
Some of the experiments included battery bounce, tornado in a bottle, floating and sinking cans, bouncing eggs, lava lamp, rainbow skittles, dancing raisins, rainbow water and oobleck.
Our budding scientists certainly captured the interest and attention of their audience!
Prev
Showing images
1 - 8
of 9
Next
Student of the Week
Week 6, Term 3 Student Award Winners
PB
Holly
Persistence you show in handwriting activities. Your sentences are looking sensational!
Well done!
PC
Charlie
Being a computer whiz! You were able to log on all by yourself this week - you are amazing.


Heidi
Being a kind, honest and thoughtful member of our class. You are always willing to help your friends and display beautiful manners.


Ayden
Great work in all your reading and the effort you are putting into improving your handwriting.
1L
Wyatt
The confident and cooperative approach you take to all tasks in the classroom. You are a joy to work with!
1P
Aarav
Your wonderful audition for the 'St Mary's Got Talent Show'! You went to a great effort to prepare your act and did a great job of presenting. Thank you Aarav!


Olivia
Great work with your writing. Keep up the wonderful work Olivia!
2A
Gabriel
Your amazing efffort with your persuasive writing about the 'World's Best Animal' - your three reasons were great!
2B
Ashlyn
Displaying the virtue of helpfulness. Your encouragement of others during group activities is commendable.
3B
Aylee
The patience and kindness you show your classmates. You are always happy to help others when they need it. Thank you!
3M
Isla
The hard work you are putting into increasing your fluency and comprehension when reading. The progress you have made is incredible Isla!
4K
Kaylee
Amazing results in your reading assessment. Your hard work, confidence and reading skills have shown wonderful improvement. Well Done!


Amara
Amazing results in your reading assessment. Your hard work, confidence and reading skills have shown wonderful improvement. Well Done!
4P
Magenta
Your awesome concentration, persistence and enthusiasm when revising spelling this week. Keep up the fantastic work Magenta!


Cooper
Your awesome concentration, persistence and enthusiasm when revising spelling this week. Keep up the fantastic work Cooper!
6M
Jenny
Being our Maths On Line class champion. Three hundred and fifty-five tasks completed! Wow!


Henry
Coming up with a great story-line for your fantasy narrative. Great writing Henry!
6V
Jack
Displaying excellent sportsmanship at the Basketball Gala Day and during PE lessons this week.


Munotendwa
Trying hard to read with fluency and expression and using excellent summary, interpretation and reflection skills when writing your DRA responses. Keep up the great work Muno!
Community News