Week 8, Term 3 2021 - 31st August 2021
APRE's Reflection
Dear Parents and Caregivers,
Earlier this year, the school community participated in a Wellbeing Survey as a part of our continued efforts to support our students academically, socially, physically and spiritually. To assist our efforts we draw on the resources offered on the 'Be You' website. Be You is the national mental health in education initiative delivered by Beyond Blue in collaboration with Early Childhood Australia and Headspace.
Social Emotional Learning (or SEL) is a necessary ability to possess in order to reach maximum wellbeing and success. The information below has been sourced from the Be You fact sheets available on the website.
Mrs Terri Leotta
APRE/Teacher
From our Principal - Mr Wes Rose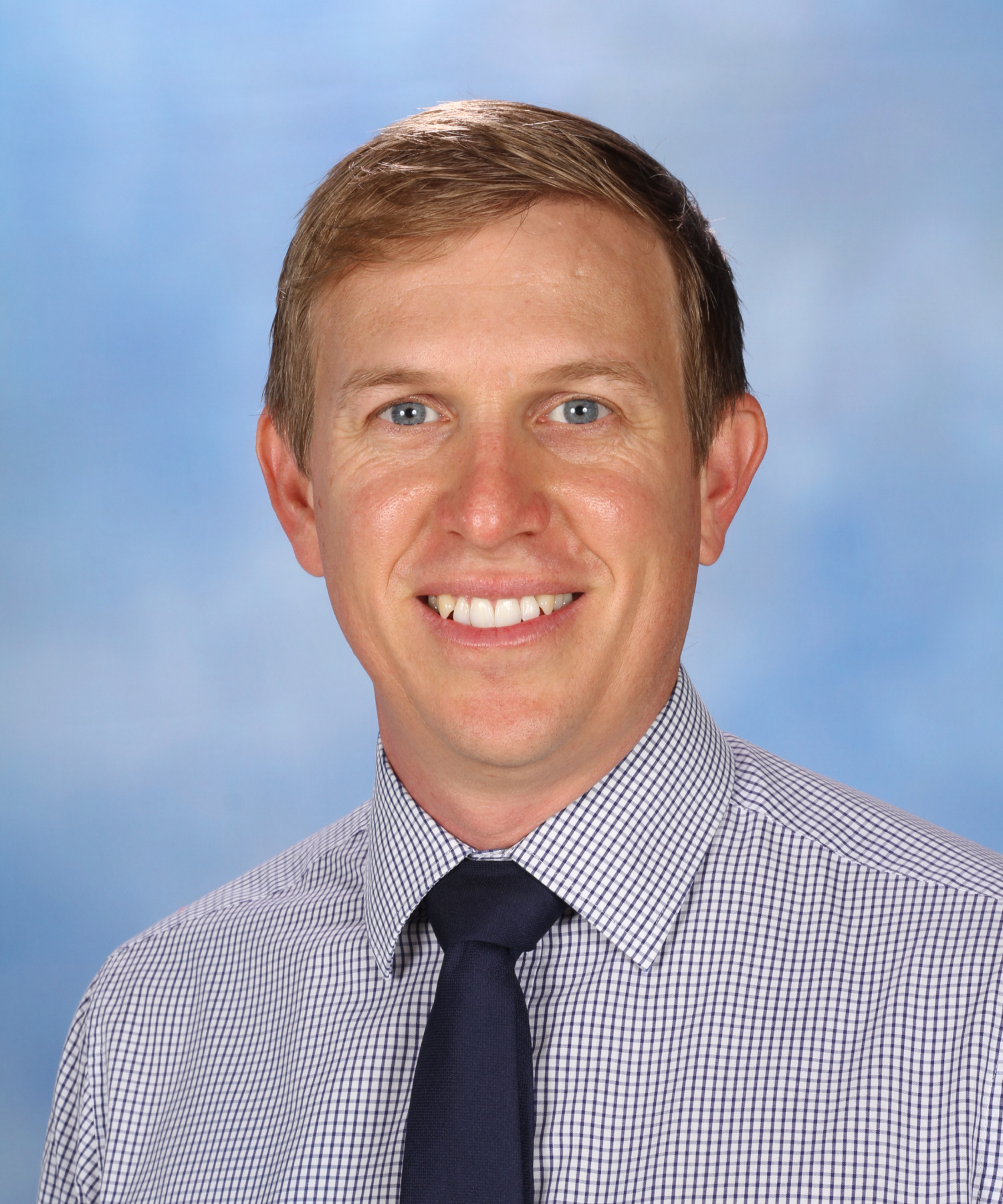 Health Guidelines for Students
A reminder to all parents that St Mary's school and the Rockhampton Catholic Education Diocese follow all relevant QLD Health guidelines.
At this stage, we continue to operate in a COVID-normal environment, which is what we have experienced the past months. With the rapidly escalating situation in Qld, I refer parents to the QLD Health Website, which will provide the most up to date information pertaining to parents and students.
Again I ask that parents adhere to all relevant Qld Health requirements and keep students home if they are unwell. If students have a COVID test, they are not return to school until the results has been returned. If families have any queries, please consult the QLD Health Website or contact the school office.
P&F Meeting
A reminder that our next P&F meeting is this evening at 6:30pm. All parents are most welcome to attend.
Prep Incursion
This Wednesday our Prep students will enjoy a visit from 'Old McDonald's Farm', where a variety of farm animals will be brought to school to view and pat. The farm will be set up on the Year 5 soccer field for the morning session.
Pupil Free Day
A reminder that this Friday is a Pupil Free Day. Staff will be involved in Professional Development for the day.
Prep Father's Day Evening
This Thursday from 5pm, the Prep students and their father's will enjoy Father's Day activities in our Early Years Precinct. BBQ tea will be provided. Looking forward to seeing as many dads and Prep students to this wonderful event.
Year 6 School Camp
Many thanks to the students for an excellent Year 6 camp to the Capricorn Coast. It was an action packed three days and I thank Mrs Battaia, Mrs van Lint, Mrs McGovern, Mr Davies and Mr Shields for their supervision and care of the students.
Art Extravaganza
Bookings are now open for our St Mary's Art Extravanganza on Tuesday 14th September. Admission is a donation upon entry to the hall, to purchase your child's artwork.
Click here to book your session.
The option to pre-order a Bento Box and drinks is available when booking your ticket online.
Father's Day Stall
Our P&F Father's Day stall has been a hit, with a plethora of students securing a gift for their dads. Many thanks to the parents who have been assisting at the stall. The Father's Day stall is open each morning this week from 8-8:30am in the School Hall.
Book Week Dress Up Parade
Many thanks to the staff and students on the amazing book week dress up parade last week. Each year I am blown away at the excellent costumes on offer. I also thank Mrs Zamparutti for taking some amazing photos of the event, which you can see on our school Facebook page.
Prev
Showing images
1 - 8
of 17
Next
Staff Training
This Wednesday afternoon, many staff are involved in our annual First Aid course and CPR refresher. It is wonderful that we have so many staff who partake in this training each year.
Art Lessons
St Mary's will once again host our Arts lessons, leading up to the Art Exhibition on 14th September. This year, I am pleased to announce that Miss Maria Lenz is our 'artist in residence'. Maria will work with all students to produce a piece of artwork to display at the Exhibition. I am sure all students will thoroughly enjoy working with Miss Lenz. During this time, Mrs Formosa will teach 1L. Lessons will run in Week 7 and 8 and the schedule is as follows;
| | |
| --- | --- |
| Day | Class |
| Tuesday 31st | 4K, 5L, PC |
| Wednesday 1st Sep | 3B, 4K, 1L |
| Thursday 2nd | 2B, 1P, 5L |
Quote of the Week
"Appreciation can make your day, even change a life. Your willingness to put it all into words is all that is necessary."
-Margaret Cousins
Pupil Free Day
St Mary's Church-Mass Time Change
Celebration of First Holy Communion
Congratulations to the children who will be celebrating the Sacrament of Holy Communion over the next three Saturdays at St Mary's Church (each child has been allocated a date).
Please keep the children, parents and sacramental team in your prayers at this exciting time in their faith journey.
Mrs Terri Leotta
Assistant Principal:Religious Education
Art Extravaganza 2021
Sessions are filling up for our St Mary's Art Extravanganza on Tuesday 14th September.
Click here to book your session.
Year 6 Camp
Congratulations to all our Year 6 students on a great camp to the Capricorn Coast last week.
Prev
Showing images
1 - 8
of 14
Next
Prep Vision Screening
Visit by Registered Nurse for Free Prep Vision Screening
Good vision is important for a child's educational, physical and social development. Vision screening checks for common eye conditions that may impact your child's ability to see and therefore impact their learning and development.
A Registered Nurse will be visiting St Mary's on Wednesday 15th September to conduct vision screening for children in their prep year. Parents do not need to be present for screening, however if you would like to be, please contact the school to arrange this.
If your child's vision is screened, you will be advised of the results in writing. If a vision concern is found, you will receive a phone call from the nurse to discuss referral to an eye health professional for further assessment. If a vision concern is identified and your child requires glasses, eligible health care card holders may be assisted with free basic glasses through the Spectacle Supply Scheme.
If you have any questions, please contact the Primary School Nurse Health Readiness Program on 1800 687 372.
Fit Running Friday
Students in Years 1-6 are welcome to join Mrs Dalglish each Friday for 'FIT RUNNING FRIDAY'. Sessions run from 8am-8:20am. Meet on the school basketball court.
Students are to bring along a drink bottle and running shoes.
Student of the Week
Week 7 Term 3 Student Award Winners
| | | |
| --- | --- | --- |
| Prep B | Isaac | Displaying such wonderful reverence during our church tour with Fr Ashwin. Well done! |
| | Jessie | Displaying such wonderful reverence during our church tour with Fr Ashwin. Well done! |
| Prep C | Hudson | Being a terrific audience member at your very first book week parade! You sat beautifully and watched everyone show off their costumes with a big smile on your face - Well Done! |
| 1L | Sidney | The effort you put into your BOOST lessons. You should be very proud of your reading. |
| | Izaac | The effort you put into your BOOST lessons. You should be very proud of your reading. |
| 1P | Archer | The big effort you are putting in with your handwriting. You are trying so hard to write neatly and within the lines. Keep up the great work Archie! |
| | Oliver | Working so hard in class during our writing tasks. You are trying so hard to write neatly and to have a go at spelling tricky words on your own. Well done Oliver! |
| 2A | Hunter | Your brilliant effort with sounding out words when you are writing. Your persistence is amazing! |
| 2B | Alice | Following rules consistently and always acting with kindness. You are awesome! |
| 3B | Griffin | The leaps and bounds you have taken in your reading. You should be proud of the wonderful reader you have become. |
| | Flynn | The leaps and bounds you have taken in your reading. You should be proud of the wonderful reader you have become. |
| | Chase | Being an active learner this week. You have made some great choices in class. |
| 3M | Annalise | Your detailed book review about "The Spring Filly". It is clear that you really enjoyed reading it. |
| 4K | Victoria | Your positive attitude and beautiful singing during hymns. I see the spirit of Jesus in you whenever you smile. You are an absolute treasure. |
| | Thomas | Being such a wonderful friend and classmate. You are kind, caring and considerate. We are all so grateful to have you in our class. Thank you for being you! |
| 4P | Campbell | Being a Noun Group Hero in rotations this week. Thank you for enthusiastically sharing your ideas and inspiring others. Impressive work Campbell. |
| | Brielle | Confidently using paragraphs to organise your summary and providing evidence to support your answers. Impressive work Brielle. |
| 5L | Bodene | Your wonderful listening skills and your full participation in every activity on the Year 5 school camp. Well done! |
| | Tyler | The thought and effort you put into your costume for Book Week. You were a very convincing Mr Twit. Excellent work! |
| 5R | Harry | The fantastic team spirit and positive attitude displayed during Year 5 camp. You were a wonderful inspiration for your group. Well done! |
| | James | The way you pushed through challenges at camp. It was wonderful to see you having fun and giving everything a go. What an awesome effort! |
Community News