Week 7, Term 4 2020 - 17th November 2020
Principal's Reflection
School Culture Matters!
All of us are members of various clubs, associations and workplaces. These organisations are described and defined by their culture. Culture is a notoriously challenging thing to quantify, and is often best explained as a feeling or vibe that you get from the people within an organisation.
Culture generally refers to the prevailing beliefs, values and attitudes that influence how people think and behave. In the context of education, the influence of school culture is a very powerful force, one which has been the subject of many studies over past decades. One consistently strong theme from these studies is that a positive school culture significantly impacts student learning.
Positive school culture is more than the school's curriculum, or doing a few team-building activities as a staff. Culture goes a lot deeper into the perspectives staff members have of themselves, of each other, and of the students. Essentially, school culture is shaped by a group of people who are committed to a common goal and are actively using their gifts and talents to enhance the overall growth of all students.
At St Mary's, we take seriously the importance of a positive school culture. This culture is shaped and defined by the actions and behaviours of staff and parents. Our entire educational endeavour relies on the strong partnership between between school staff, parents and the wider community. It is only when these forces are aligned that we get the necessary environment that promotes positive outcomes for all students.
Ultimately, our school's culture is inspired by the life and teachings of Jesus Christ and articulated in our Mission and Vision statements. As we edge closer to the end of one of the most stressful and challenging years in living memory, I invite you to consider the ways your individual and collective efforts have contributed to making this mission and vision real in our school.
All the very best,
Wes Rose
From our Principal - Mr Wes Rose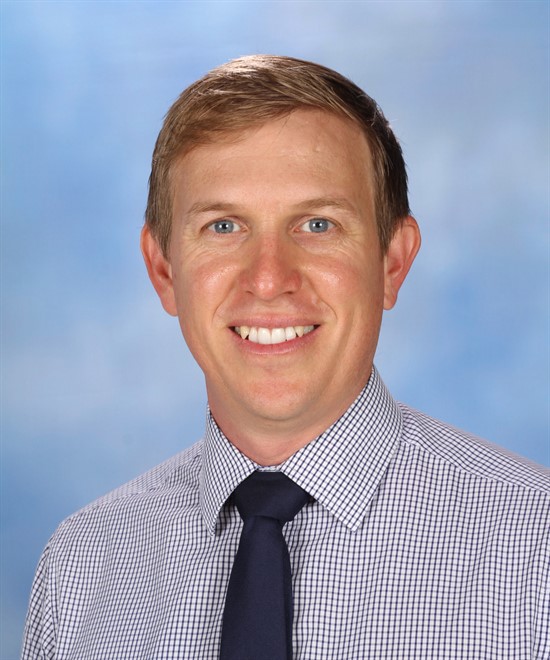 Christmas Assembly
Our students have been busily learning several Christmas dances under the expert tutelage of our Performing Arts Teacher, Mrs Wood. On Friday 4th December from 8:45am in the basketball court we will host our Christmas Assembly, where our students will showcase these performances. All parents/relatives are invited to attend. Due to health requirements, there will be a QR Code sign in register that all visitors will need to complete upon arrival. Parents are asked to remain in the parent seating section and adhere to COVID-safe protocols during the event.
Regional Leadership Mass
This Wednesday 18th November, our school leadership team will attend the Regional Leadership Mass at St Mary's Church.
In our Prayers
On behalf of the school community, I extend my deepest condolences to Olivia Mansfield (Teacher Assistant) and her family, on the passing of her Grandmother on Saturday. May she rest in peace.
2021 School Leadership
Next Wednesday 25th November from 8:30am in our hall, the year 5 students will present their leadership speeches to teachers and year 4 and 5 students. Below is a list of nominees for 2021 leadership positions.
Leaders will be announced at assembly on Friday 27th November.
2021 Orientation Session
On Thursday 26th November, all St Mary's students will participate in an orientation morning in readiness for the 2021 school year. Our current year 6 students will attend the Mercy College orientation day, from 8:30am-3pm. All current prep – year 5 students, as well as several new students to St Mary's, will spend the morning with their class teachers for next year. We will also host our 2021 preps, who will visit from 9:00am- 10:15am.
Semester Two Reports
Please note that Semester 2 report cards will be available via Parent Lounge from 4pm on Wednesday 2nd December. To access Parent Lounge, follow these simple steps;
Open the St Mary's schoolzine app and click the 'Parent Lounge' tile. Alternatively, click here.
Login with your username (6 digit ID code which can be found on your school fee account). Your password remains the same as previously used.
Click on the 'Academic Reports' tab.
If you have any issues accessing your Parent Lounge account please contact the school office.
Quote of the Week
"The greatest threat to our planet is the belief that someone else will save it."

-Robert Swan
From our APRE - Mrs Terri Leotta
Dear parents and caregivers
Our End of Year Mass will be held on Tuesday 1st of December. The Mass usually concludes with a farewell to Year 6 students and a symbolic handover by Year 6 to Year 5 students.
This year we require registered attendance to ensure we can safely meet our Covid expectations.
In order to do this we request that if you are planning to attend the Mass, you please complete this Google Form by Friday 20th of November, so that we can safely plan for our final Mass for 2020.
Mrs Terri Leotta
APRE/Teacher
Remembrance Day Prayer Service
Thank you to our school leaders who led us so reverently in our Remembrance Day prayer service last Wednesday.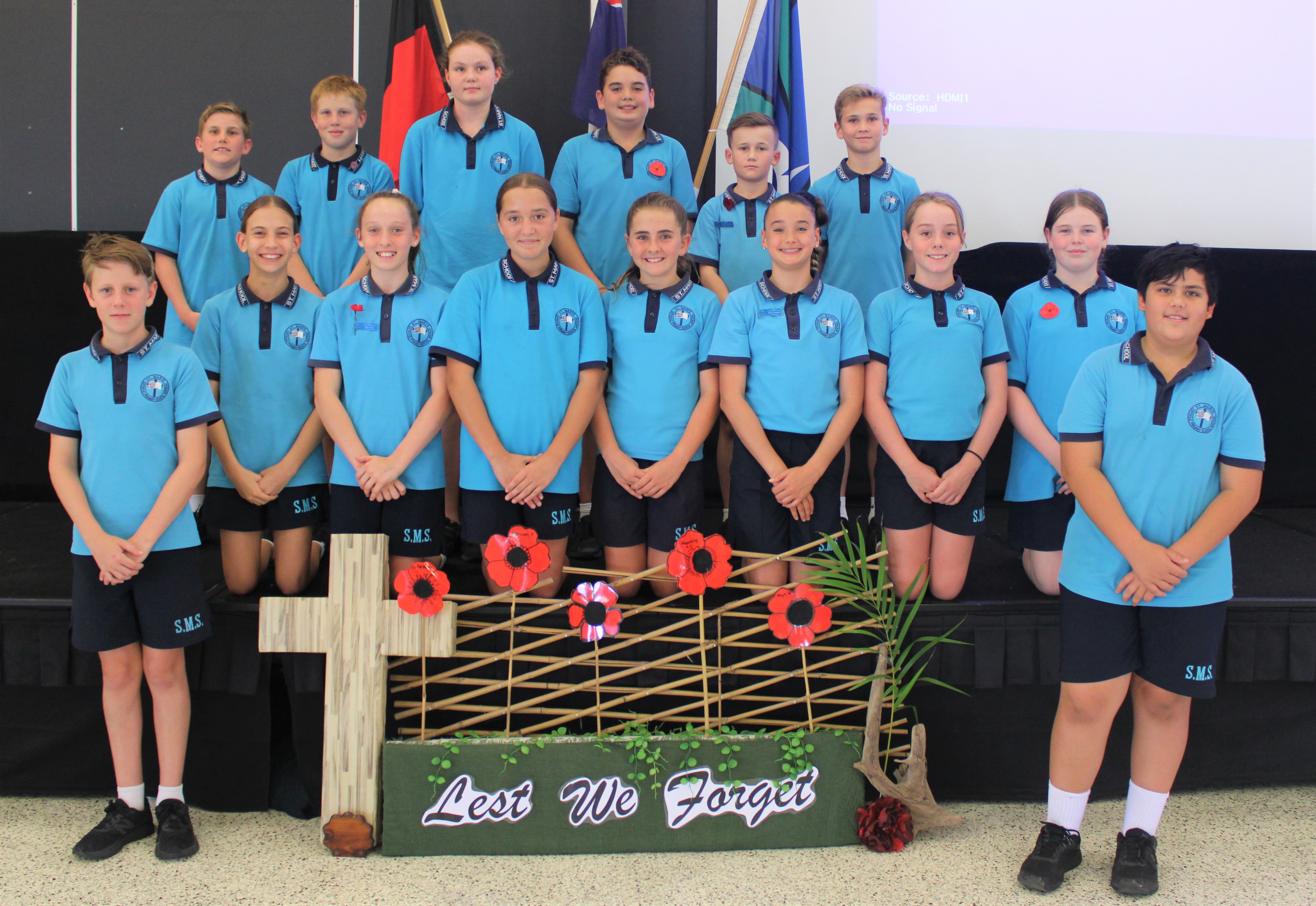 Year 6 Creative Students
I depict the Holy Spirit as a guiding light through the rocky harsh path of life that eventually leads to heaven.
Elena Paskins 6M
A flame is a great representation of the Holy Spirit. Once sparked the Holy Spirit will spread throughout a community like a flame through a forest. While the doves represent the hope and peace of a fresh start.
Adysen Ruddick 6M
Tuckshop News
St Mary's Swimming Carnival
Our annual school carnival will be held this Friday 20th November at the Memorial Swimming Pool.
The carnival will again be split into two distinct sections. The Junior Carnival will be for prep through to the younger year 3 students. These students will return from the carnival before lunch. Tuckshop is available once back at school. The breakdown of the day is as follows (times are approximate):
Junior Carnival - Children born in years 2015, 2014, 2013, 2012
Students arrive at school in swimming togs.
8:45am Students depart from the school
9:00am Arrive at Memorial Pool
9:20am Races (widths)
11:30am Depart from the Memorial Pool
On arrival back at school, children will change into their school uniform. Lunch will take place at school.
Senior Carnival – Children born in years 2011, 2010, 2009, 2008
Time allowed for an early lunch.
11:00am Students depart from the school
11:30am Races commence – widths then lengths
2:00pm Carnival concludes. Students return to school by bus.
Students will get changed at school prior to the carnival. Children are asked to apply sunscreen, wear a sun shirt or a sports shirt over their togs, take a towel, hat, water bottle and a snack to eat. Lunch will be eaten at school. The pool canteen will NOT be open to school children.
At this stage, spectators are allowed to enter the Memorial Pool. Following the Memorial Pool's COVID Safe Plan, spectators will be asked to sign in for contact tracing. Please remember to socially distance during the day and sanitise. Shaded areas may be limited, so if you have an umbrella you may want to bring it along.
Thank you to the parents who have volunteered their time to ensure the smooth running of our carnival. Please click on the link below to view the jobs list to check your allocation. If I have not written you in this year, don't despair! Please see me on the day if you are still available as changes inevitably occur.
See you at the pool!
Caroline Kerrisk
HPE Teacher
Student of the Week
Term 4 Week 6 Student Award Winners
| | |
| --- | --- |
| PB | Travis for confidently counting in 2's and 5's! You are a counting champion! |
| PC | Jasleen for your fantastic show and share – you were very organised and spoke with confidence! |
| 1L | Elly for the pride you put into your handwriting and neat book work. |
| | Samuel for your speed and accuracy in Maths. Wow! Wow! Wow! |
| 1P | Ivy for wonderful writing about pirates this week! |
| | Reniel for fantastic work during our pirate activities this week! |
| 2A | Brinda for taking great pride in the quality and presentation of all your work. |
| | Justin for working diligently to complete all your Maths Online set tasks. |
| 2B | Rahill and Noah for your speedy maths mentals calculations. You nearly went all the way "Around the World". |
| 3B | Thomas for the careful thought and effort you have put into planning and writing your mystery story. |
| 3S | Emelia for your beautiful classroom behaviour that you display each and every day!. |
| | Cooper for listening carefully when new math concepts are introduced. You have done a fantastic job at mastering subtraction with regrouping. |
| 4K | Jesse for your amazing focus and concentration to complete assessment tasks. Keep up the wonderful effort. |
| | Joshua – Thank you for being you, a kind, caring and responsible class member. Keep up the fantastic effort! |
| 4P | Lucy for being an adjective and synonym super star. We are very impressed with your contribution to the group's story graph for our convict historical recount. Thank you and keep word bank building Lucy! |
| | Jack for your improved writing and spelling. I enjoyed reading your chapter about 'The Twits' and seeing your awesome progress. Well done and keep up the great work Jack! |
| 5L | Henry for the massive effort you have put into completing your catch-up testing. |
| | Max for your contribution to discussions in Science. It's great to see your enthusiasm in this subject area. |
| 5P | Emma for your organisational skills. Thank you for always being such a conscientious student! |
| | Alexis for showing initiative! You see what needs to be done…and you are onto it! |
| 6M | Annika for your incredible 'Gifts of the Holy Spirit' presentation. So inspiring!. |
| | Noah for being a friend that brings joy, fun and enthusiasm. |
| 6V | Piper for having a positive, enthusiastic and mature approach to all tasks and always submitting detailed, beautifully presented work. |
| | Cynthia for sharing your technology expertise during our technology lessons. |
Community News