Week 4, Term 4 2021 - 26th October 2021
APRE's Reflection
https://www.multiplyingconnections.org/store/children-learn-what-they-live-graphic-design-poster
Dear Parents,
This wonderful poem by Dorothy Law Noble has stood the test of time, and in in this age of immersion in technology it continues to provide us with astute advice. This wisdom is mirrored in some pointers for parents courtesy of Kylie Rymanowicz, from the Michigan State University.
Be intentional about your child's surroundings.Do your best to surround your children with constructive models and situations where positive behaviors are reinforced.
Notice the positive.When it comes to child behavior, you will often get more of the behaviors you are noticing. Catch your child being good!
Limit or eliminate exposure to negative influences.Violent or aggressive television shows, movies, games or activities are teaching your child. When possible, limit or eliminate these experiences and work to provide more positive models for your child.
Talk about it. When a situation cannot be avoided or a child witnesses negative modeling behavior, think of it as a teachable moment. You can talk to your child about what constitutes acceptable and helpful behavior, what it looks like and why the negative behaviors are not acceptable
Do as you say.You are your child's first and most important teacher. They are watching and learning from you each and every day, whether or not you intend to teach them. Show them kindness and love, model compassion and helpfulness and teach them positive ways of interacting with people and the world around them.
https://www.canr.msu.edu/news/monkey_see_monkey_do_model_behavior_in_early_childhood
Parenting has never been referred to as an easy job, yet it is rewarding. We can also share the load by finding good advice and reaching out to support services and online advice such as Parent Helpline. As their logo says "Asking for help is a sign of strength."
Mrs Terri Leotta
APRE
From our Principal - Mr Wes Rose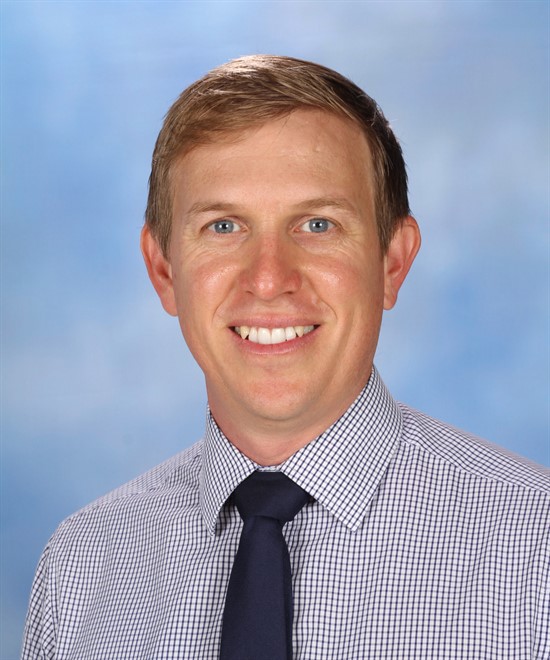 In our Prayers
Last Friday we heard the sad news that Mrs Doris McSherry passed away. Doris is a long-standing St Mary's parishioner and mother to our Board Chair, Scott McSherry and grandma to Jordan (year 5). Doris was a woman of deep faith and heavily involved in many ministries of the local Catholic parish and wider community. On behalf of the St Mary's community, I offer my deepest condolences to her husband Vince and the McSherry family at this sad time. Please note that Doris' memorial Mass is this Friday at 10am at St Mary's Church.
World Teacher's Day
This Friday, we honour all our dedicated staff on World Teacher's Day. St Mary's is blessed with many passionate and professional teachers and on behalf of the school community, I sincerely thank all teachers for their efforts.
Staff Training
This Tuesday our Learning Support teacher, Mrs Emily Dalglish, was involved in a regional Learning Support meeting.
On Wednesday Mrs Katrina Wilkes and Mrs Donna Falzon will attend an in-service focused on our new online enrolment software.
Also on Wednesday our APC, Mrs Belinda Battaia, will attend the regional Curriculum meeting.
This Friday, Mr Rose will attend the Regional Principals' meeting at St Patrick's college.
Families Leaving
As our total enrolment drives many aspects of our school (staffing, budget, class sizes and structure) it is important that we try to be as accurate as possible in predicting the school enrolment for 2022. If you know that you will be leaving at the end of the year, please notify the office as soon as possible. Your assistance with this matter is greatly appreciated.
New Senior Playground
Following extensive consultation with the P&F, I am excited to announce that the school will construct a new senior playground for our students. As you may remember our previous senior playground was removed during our recent building works and the P&F was very interested in funding a new play space that was tailored to our middle/upper years students. As you can see from the images below, the design will certainly be an exciting space for our students to play. Site preparation has already commenced, with the cricket nets removed and ground levelled ready for the playground. We anticipate construction to occur in December, ready for the 2022 school year. This is an exciting project and I thank the P&F for their encouragement and financial support.
Important Dates
22nd Oct Prep Grandparents Day
29th Oct World Teacher's Day / Day for Daniel (wear an item of red)
3rd-4th Nov 'World of Maths' visit. All classes attending this interactive presentation
13th Nov St Mary's Christmas Fair
19th Nov St Mary's Interhouse Swimming Carnival
23rd Nov 2022 School Leadership speeches
25th Nov 2022 Orientation day (Mercy College/Catherine McAuley College)
26th Nov 2022 school leaders announced on Assembly
29th Nov Year 6 Graduation Dinner
30th Nov End of Year Mass
1st Dec Semester 2 Report cards published
3rd Dec Last day of school
17th Jan 2022 School office opens
24th Jan 2022 Term 1 2022 commences
Quote of the Week
"An adventure is only an inconvenience rightly understood. An inconveniece is an adventure wrongly understood."
-GK Chesterton: Writer
Day for Daniel
Day for Daniel is Australia's largest child safety education and awareness day. Held annually on the last Friday of October, Day for Daniel honours the memory of Daniel Morcombe. On this day, parents, carers, and educators are encouraged to start a conversation with children and young people about personal safety. St Mary's school will also conduct a child safety lesson, focusing on the three steps to personal safety - Recognise, React, Report.
Students are encouraged to commemorate this day by wearing an item of red.
Curriculum News
Next Wednesday and Thursday, all St Mary's students will have the opportunity to participate in a World of Maths hands on workshop with their peers.
World of Maths offers an ideal opportunity for students to see how maths is applied to everyday life situations and explore maths in a hands-on environment.
Students will be encouraged to communicate their mathematical ideas and answers with other students in small teams, working together. They will gain insight into problem solving, working in teams, and exploring various strands which are part of the Australian Mathematics Curriculum.
The workshop will be a highly engaging session which will show that maths is everywhere and is important and of course that maths can be fun!
Mrs Belinda Battaia
APC/Teacher
Booklists 2022
**PLEASE NOTE: 2022 BOOKLISTS HAVE BEEN EMAILED TO ALL PARENTS**
Mackay School Supplies are St Mary's preferred supplier for the 2022 booklists. This locally owned family business are supporting our P&F by giving our school a rebate on all 2022 booklist orders packed by them. This will be used to purchase additional classroom equipment.
All orders placed by Wednesday 27th October will be delivered to St Mary's Hall for collection. Collection times are: Monday 22nd November 3pm-4pm OR Tuesday 23rd November 8am-9am. Orders must be paid for prior to delivery.
Information on how to order has been provided on a parent letter which was emailed with the booklists. A copy of this letter is included below. Each year level booklist can be viewed by clicking the links below. If you'd like to order online directly with Mackay School Supplies please click here.
If you have any queries regarding the booklists, please contact Michelle at Mackay School Supplies on 0432 515 407 or ask at the school office.


From the Office - Finance Department
School Fees Due
A friendly reminder that school fees were due on the 22nd October 2021.
If you did not receive your account or are experiencing any difficulty finalising your account, please contact the finance office on 4951 1743.
Confirmation of Enrolment and Sibling Discount Form
Last week a link was emailed to parents to complete the 2022 Confirmation of Enrolment and Sibling Discount Form.
This form must be completed by all families in order to confirm your child's 2022 enrolment and help us determine whether you are eligible for a discount on your fees in 2022.
Please click here to complete the form. This form is due to be completed by Friday 29th October.
Should you have any queries in relation to this form, please don't hesitate to contact me.
Mrs Kathy Parrish
Finance Officer
Silly Sock Day
Don't forget to wear your silly socks on Friday for Silly Sock Day!
Please bring a gold coin donation to support Catholic Mission.
Having fun can benefit others in need and we invite all students to wear silly socks to school and donating a gold coin on Friday. This will help us raise much needed funds for Catholic Mission.
Catholic Mission is the international mission agency of the Catholic Church in Australia.
Compelled by the message, life and love of Jesus Christ, Catholic Mission forms Australians for mission and raises funds for mission - in Australia and around the world.
Catholic Mission operates in more than 160 countries to support initiatives in 1,100 dioceses, including remote Australia.
Grassroots needs are identified by local Catholics, to give people the opportunity for a full, enriched life - physically and spiritually - regardless of race, stigma, religion or gender.
This year we have held a Soctober event each week and our Silly Socks Day is our last chance to really give of ourselves for the people in need in Thailand. Please show your support through participation and generosity.
Mrs Terri Leotta
APRE/Teacher
Sacramental Program
Thank you to all parents who have advised me of your child's Sacramental Program intention. Tomorrow I will receive confirmation of the dates from Father Alex. It is probable that our first workshop will be on Tuesday 9th of November at 5pm.
If there are any parents who have not yet registered their interest, please do so as soon as possible. Therese_leotta@rok.catholic.edu.au
Sport News

SPOTY Awards (Sportsperson of the Year)
This term the annual Mackay and District SPOTY (Sportsperson of the Year) night is held. Each Mackay School Sport Coach nominates three students for their particular sport. The nominees must have displayed excellent sportsmanship, commitment and skill throughout their Capricornia Trial.
From these three students, one is chosen as the Sportsperson of the Year for each sport. The selected finalists are then candidates for the overall Sportsperson of the Year for Mackay and District. To be nominated is a wonderful achievement, and we are proud to announce that the following students have been named for the 2021 SPOTY awards:
Alexis Sorbello, Harper Shields and Matthew Davies.
Congratulations, good luck and enjoy the evening!
Mrs Caroline Kerrisk
HPE Teacher
St Mary's Christmas Fair
Year Level Christmas Fair Coordinators
We are currently seeking preferably two (2) Fair Coordinators from the following year levels. If you are interested in volunteering your time, can you please contact Tanya Davies on 0438 138 392 or email tanyachris@bigpond.com.
Stalls
Year 1 – BBQ
Year 3 – Hot Chips
Year 4 – Grocery Bags Stall
Year 5 – Sweet Stall


Christmas Fair Donations
We are seeking donations for our major raffle to be drawn on the evening of the St Mary's Christmas Community Fair. Your business would be acknowledged in our newsletter encouraging our school community to support your business. More information We hope you can support our wonderful school.
Student of the Week
Week 3 Term 4 Student Award Winners
| | | |
| --- | --- | --- |
| PB | Harry | The wonderful way you demonstrate waiting your turn and sharing. Thank you for showing your teacher wonderful patience. |
| | Millie | Working so diligently and respectfully in literacy and maths rotations. You are a terrific worker! |
| PC | Matilda | The great care you put into your sentence writing this week. Keep up your amazing effort! |
| 1P | Abigail | The great gains you have made with your reading and writing. You are a star! |
| | Saylah | Always trying your best in class. You are a great listener and learner. Thank you Saylah! |
| 2A | Sophia | Your quiet and committed approach to your learning. You can always be counted on to demonstrate positive learning behaviour. |
| | Ava | Your willingness to take on extra jobs- all with a huge smile on your face. Thank you for being a helpful and considerate member of our class. |
| 2B | Jayce | Sharing your enthusiasm for fishing. Thank you for a great Show and Tell. |
| 3B | Oliver | The wonderfully descriptive way you wrote about the storm in our 'SHOW don't tell!' writing piece. |
| | Peyton | The wonderfully descriptive way you wrote about the storm in our 'SHOW don't tell!' writing piece. |
| 3M | Max | The incredible improvement in your organisational skills this term. Keep up the great work! |
| 4K | Isack | Being keen in maths to solve problems. You are always engaged in our rotations showing enthusiasm and persistence to solve challenging questions. Keep it up! |
| 4P | Harriet | Persisting until you achieved success with understanding short division this week, and being a confident peer tutor. Well done Harriet! |
| | Nev | Working well as a team, showing great problem solving and coding skills when programming the ProBots. Very impressive! |
| | Kai | Working well as a team, showing great problem solving and coding skills when programming the ProBots. Very impressive! |
| 5L | Jack F. | It's impressive to see your application and willingness to learn new concepts in mathematics. Keep up the wonderful work! |
| | Jack M. | Super-impressive effort with your mythical creature drawings. Keep up your attention and focus. |
| 5R | Harmoni | The effort and application you show during maths lessons. Keep trying hard Harmoni! |
| | Kaya | Always being a kind and respectful member of our classroom. We are so lucky to have someone as lovely as a part of 5R. |
| 6M | Harper | Being an excellent role model to your classmates and displaying the virtues of honesty, loyalty, friendliness and respect. |
| | Rhys | The hard work and effort you put into every task and your enthusiasm for sharing your ideas and knowledge. |
| 6V | Max | Excellent contributions to our class discussions about various types of media. Great work Max! |
| | Grace | Creating an image of the Holy Spirit using vibrant colour and design techniques. We are in awe of your artistic ability Grace! |
Parent Information
What is Squid Game?
Netflix's Squid Game is a South Korean thriller which features some scenes of brutal violence and has a rating of 'M'. It follows a group of adults who compete to win innocent-looking playground games, but who are killed if they do not succeed at the tasks.
An unexpected success in terms of viewing figures, Squid Game's popularity is beginning to spread across various online platforms. There has been a slew of content created – ranging from memes to apps – that convey the violence of the show, so it is important for parents, carers and educators to understand the basis of Squid Game and the potential risks to young people who might be exposed to it.
What are the hazards for children?
Squid Game's M rating has not prevented clips and images from the show being uploaded onto social media sites such as TikTok, with the #SquidGame hashtag being viewed more than 22.8 billion times. There have been reports of children who have accounts on these platforms inadvertently viewing gory, explicit scenes from the programme, and parents and carers should be mindful of the prevalence of these uploads.
The popularity of the programme has also led to online challenges based on various scenes, which see people taking part in seemingly innocent children's games. On the show, however, characters are executed if they fail in the game – and videos of people replicating the game are going viral on social media, where they are easily accessible to children.
What can trusted adults do?
As a parent or carer, keep a watchful eye on the content that your children are viewing. Speak to them openly and chat about how they have been spending time on their devices; let them ask questions, too. Ensure that the parental controls are activated on your child's device and that age-restricted child profiles are properly set up any on-demand services available through the family TV (such as Netflix, in this case) to prevent inappropriate content being streamed.
If you see your child replicating the challenges from the show or hear them talking about scenes and characters from Squid Game, it would be a timely opportunity to discuss with them that the programme is not intended for children, that much of the content would be inappropriate for their age, and that the violence in the series is very realistic and often upsetting.
https://theconversation.com/how-the-hyper-violent-squid-game-has-crept-into-digital-content-targeting-young-children-170209
Year 4 Big Night Out
To celebrate friends, hard work, successes and making memories!
Friday 19th November at Mackay Leisure Centre for skating. The skating session is 7:30-10pm. Obviously don't feel you have to stay until the end.
Please reply to Kate Vella on 0439 071 633 if you would like to join in.
Prices are: $12 entry $4 skate hire
Community News