Week 5, Term 4 2021 - 2nd November 2021
Principal's Reflection
On Saturday, I was fortunate to go out to the Great Barrier Reef on a fishing and spearfishing expedition with friends. It was a great time on and in the water, with the majesty of the reef and all its lifeforms leaving me in awe and wonder. I really am grateful to be able to experience the beauty that our local ecosystem has to offer. Among the plethora of fish, coral, turtles and even a couple of sharks, it reminded me that we truly do live in a beautiful part of the world.
Reflecting on this, it got me thinking about Pope Francis' well-known 2015 book, Laudato Si. This short book is a powerful statement on ecological destruction, the role of humans in this crisis and the necessity for ecological conversion.
Francis describes ecological conversion as the effects of people's encounter with Jesus Christ becoming evident in their relationship with the world around them. Therefore, ecological converts have the call to be protectors of God's handiwork as an essential life virtue; it is not an optional or a secondary aspect of our Christian experience. A fundamental dimension of ecological conversion is the realisation that a healthy relationship with all of God's creation is necessary. This internal conversion of faith must also motivate and inspire a change in action, to address the ecological crisis our world is experiencing.
Pope Francis sees education as a key change agent to addressing the ecological and climate issues. Therefore, the efforts of the Catholic school should be focused on promoting a spirituality that inspires people to a more active concern for the protection of the earth.

As a result of this, as well as the dedication from a few passionate year 6 students, I am pleased to announce a wonderfully proactive measure to address a major area of concern; the abundance of single-use plastics and rubbish generated in school lunchboxes.
This initiative is called the Nude Food Lunchbox Initiative. Each Tuesday and Thursday, students are invited to bring a lunchbox free of wrappers and single-use plastics. Those who do so, will receive a Nude Food raffle ticket and will go into the draw for a prize at the end of the term. This small, proactive approach aims to start the conversation about reducing the amount of rubbish generated in the school lunchbox, which will hopefully have positive effects in other areas of student's lives. Please show your support for the environment by participating in this great initiative each Tuesday and Thursday (or each day, if you can).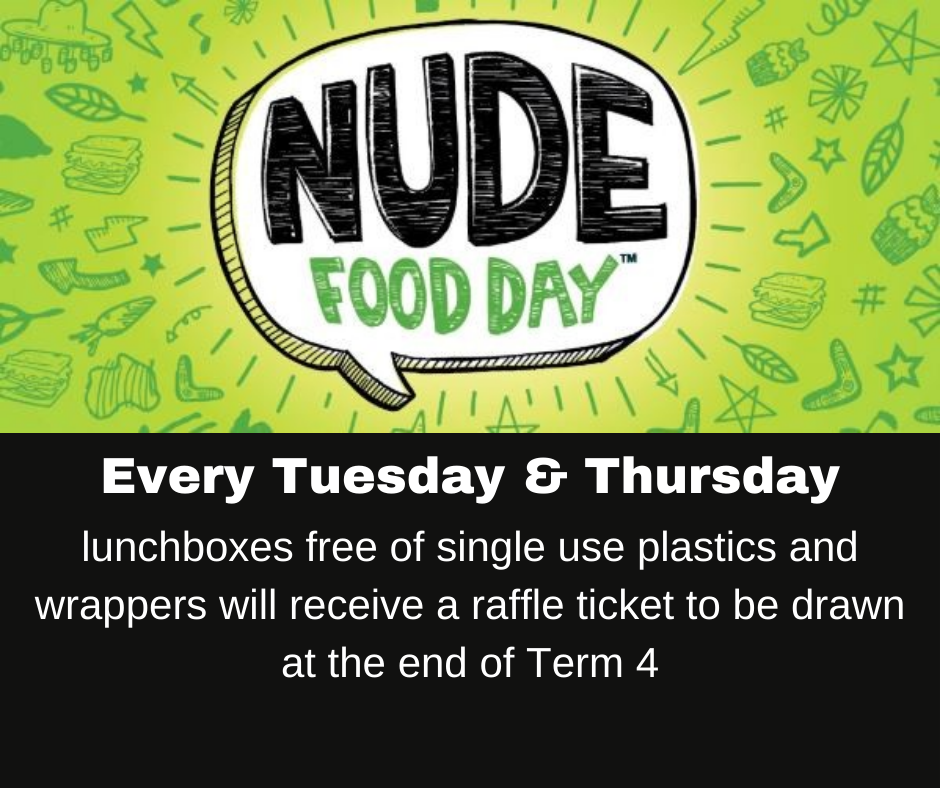 All the very best,
Wes Rose
Principal
From our Principal - Mr Wes Rose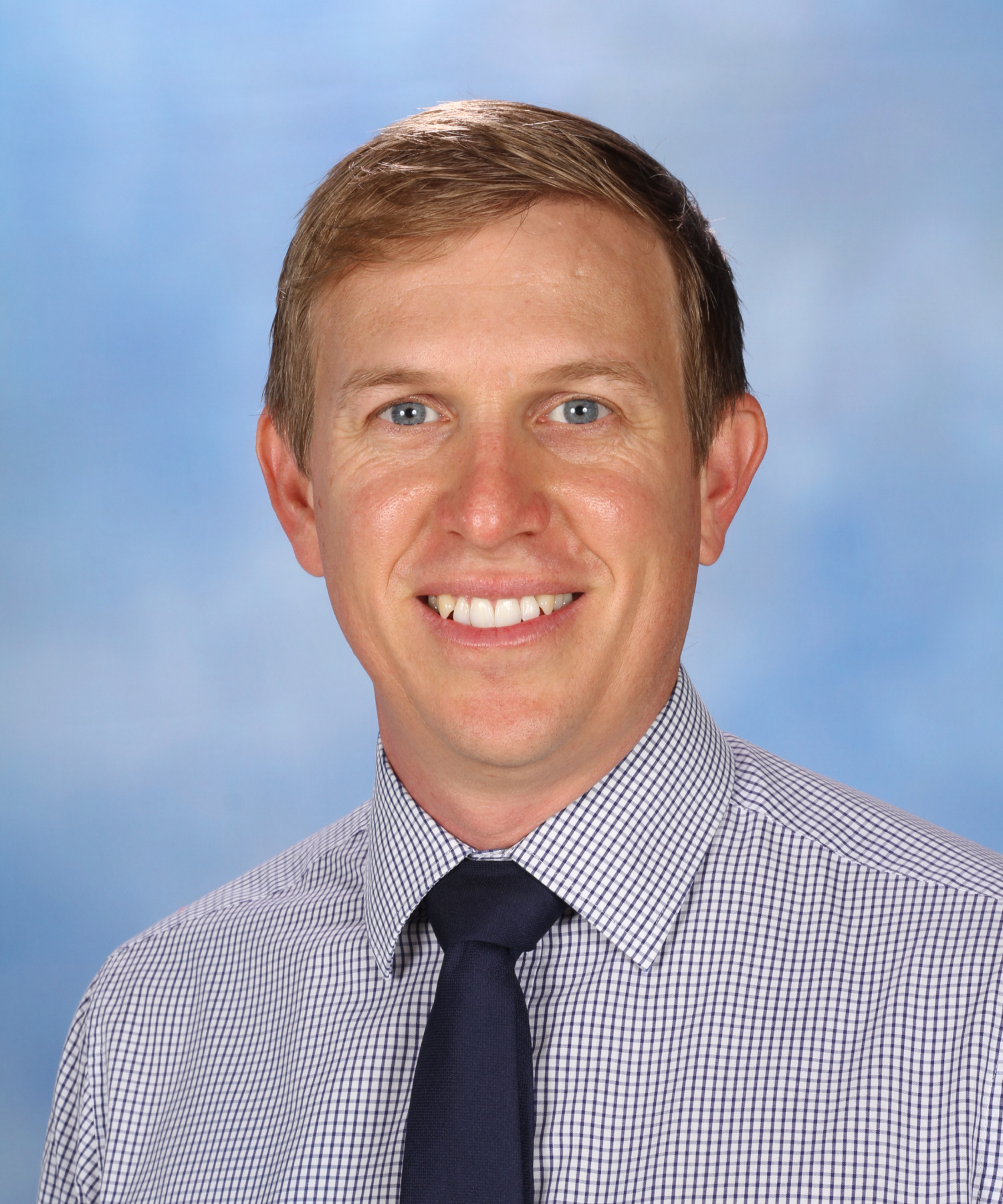 St Mary's School/Parish Fair
With only a few sleeps left, excitement is building towards the St Mary's Christmas Fair, which is the major fundraiser for the school and parish each year.
Held on Saturday 13th November from 6pm-9pm, the night is sure to be a huge success with the following stalls, activities and rides on offer;
A multi draw raffle with some seriously amazing prizes (Raffle tickets have been sent home to each family today, so make sure you buy your tickets!)
The famous St Mary's ham wheel, bottle stall and grocery bags.
Awesome rides like the dodgem cars, giant slide, giant swing and the mini-trains. (unlimited ride tickets on sale now, be sure to get yours!)
Games of skills, including dunk the teacher and basketball challenge.
A bar for the adults to enjoy a cold one and a catch up with mates.
Yummy food, including snow cones, popcorn, burgers, hot dogs, hot chips, drinks, etc.
It is sure to be a great night, and I hope to see as many families and friends of St Mary's in attendance. Special thanks to Tanya Davies, who is doing a great job of coordinating this event. I also thank the many parents that have indicated they can volunteer to assist in some way; many hands make light work.
Prep 2022 Parent Information Evening
Please note that the Prep 2022 Information Evening will be held next Wednesday 10th November from 5:30pm in the school hall. All parents of 2022 Prep students are encouraged to attend, where they will hear from teachers, the leadership team and others about all the exciting things in store next year.
Mr Rose Away
Please note that I am away in Rockhampton this Wednesday-Thursday, attending a training session in Rockhampton. Mrs Leotta is Acting Principal in my absence.
APRE Meeting
Mrs Leotta is away this Friday, attending the regional Religion meeting.
Safety Circus Visit for Year 3
Next Monday 8th November we welcome the Safety Circus to St Mary's. Safety Circus is an award winning 40 minute children's musical collaboration by CQUniversity & Qld Police Service, addressing various issues of children's safety.
It tours annually to Year 3 classes in primary schools. Safety Circus gives children strategies on how to deal with bullying and bystander behaviour, riding safely on non-motorised vehicles (bicycles, scooters and skateboards) and protective behaviours (that is knowing your safety network, and listening to your bodies early warning signs). Our Year 3 students always thoroughly enjoy this performance and I thank CQUni and the QPS for again visiting our school.
Families Leaving
As our total enrolment drives many aspects of our school (staffing, budget, class sizes and structure) it is important that we try to be as accurate as possible in predicting the school enrolment for 2022. If you know that you will be leaving at the end of the year, please notify the office as soon as possible. Your assistance with this matter is greatly appreciated.
Quote of the Week
"Christians in their turn realise that their responsibility within creation, and their duty towards nature and the Creator, are an essential part of their faith."
-Pope Francis (Laudato Si par. 64)
Children's Liturgy
We would like to extend an invitation to children
to come and join us for Children's Liturgy this Saturday.
During St Mary's Saturday night's mass at 5pm, the children of the congregation are invited to attend a separate Liturgy of the Word where they will be able to celebrate God's word through craft, activities and reflections on the Gospel.
PLEASE NOTE: Mass time on Saturdays until further notice is at 5pm. There is no online booking requirement for mass, however a QR sign-in code is available at the front door of the church.
Sacramental Program
Commencement of Sacramental Program 2021-2022
Sacrament of Penance (Reconciliation) for students in Yr 3 or above.
Saturday 6th November 5pm - Enrolment Mass (St Mary's Church)
Tuesday 9th November 5pm-Parent/student workshop (meet at School Hall)
Tuesday 16th November 5pm -Parent/student workshop
Sacrament Thursday 18th November 6:30pm (St Mary's Church)
Sacramental Preparation Dates for other Parishes
St Francis Xavier Parish:
Rite of Enrolment: Sat 30th Oct 6pm Mass & Sun 31s t Oct 9am Mass- St Francis Xavier Church
Workshop I : Monday 1st November 3:30pm or 5:00pm
Workshop 2: Monday 8th November 3:30pm or 5:00pm
Sacrament: Wednesday 17 th November - St Francis Xavier 3:30pm or 5:00pm
St Michael's Sarina:
Rite of Enrolment: Sunday 7th November - 9am Mass - St Michael' s Catholic Church
Workshop 1: Sunday 7th November - 10am - St Anne's Catholic Primary School
Workshop 2. Sunday 14 th November - 10am - St Anne's Catholic Primary School
Sacrament: Sunday 21s t November - I0am - St Michael's Catholic Church
Mrs Terri Leotta
APRE/Teacher
Free Dress Day - 3rd November
To help support our St Mary's Christmas Fair, we are inviting students to wear free dress tomorrow, Wednesday 3rd November. Please bring a $2 donation on the day to your teacher.
St Mary's Christmas Fair
Fair Update
Thank you to all parents who have volunteered their time to either be a Fair Coordinator or helper on the evening of the fair. If you're available on the night and haven't put your name down, can you please make contact with your year level coordinator. Alternatively, if you are unable to help on the night, a $5.00 donation would be greatly appreciated to assist with the expense of your stall. This can be given to your child's teacher.
Raffle Tickets
Raffle tickets for our multi-draw mega raffle were sent home with students (eldest in the family) today. Please check your student's bag for these tickets and return your completed book and money to the school office once sold, by 12th November. There are some amazing prizes to be won!
Children's Rides Tickets
'Let's Jump' will be at the St Mary's Christmas Fair this year with many amusement rides.
Armbands can be purchased as follows:
- on Trybooking - https://www.trybooking.com/BVHJY. Cost is $31 per armband and the online bookings close at 2.30pm Friday 12th November.
- at St Mary's School on Tuesday 9th, Wednesday 10th and Thursday 11th November between 8am-8.25am near the Prep Area. Cost is $30 per armband - EFTPOS preferred.
- on the night of the fair from the Let's Jump stall at a cost of $35 per armband.
Stalls & Coordinators
Prep: Fairy Floss, Pop Corn & Fairy Floss Fair Coordinator: Lisa McNamara
Year 1: BBQ Stall Fair Coordinator: Tenille Batchelor
Year 2: Soft Drink Fair Coordinator: Ali Allardyce & Laura Lucas
Year 3: Hot Chips Fair Coordinator: Belinda van Lint
Year 4: Grocery Bags Fair Coordinator: Natalie Phelan
Year 5: Sweet Stall Fair Coordinator: Claire Christensen
Year 6: Bar Fair Coordinator: Nikita Kinnane
Fair Setup
We are looking for parent & student helpers to assist with the setup of the Fair on Saturday (13/11) morning from 7:30am. This will include setting up chairs, putting shelving together etc. If you are available, your time and effort would be greatly appreciated.
If you have any questions, please don't hesitate to contact me.
Tanya Davies
Fair Coordinator
Curriculum News
Tomorrow and Thursday, all St Mary's students will have the opportunity to participate in a World of Maths hands on workshop with their peers.
World of Maths offers an ideal opportunity for students to see how maths is applied to everyday life situations and explore maths in a hands-on environment.
Students will be encouraged to communicate their mathematical ideas and answers with other students in small teams, working together. They will gain insight into problem solving, working in teams, and exploring various strands which are part of the Australian Mathematics Curriculum.
The workshop will be a highly engaging session which will show that maths is everywhere and is important and of course that maths can be fun!
Mrs Belinda Battaia
APC/Teacher
STEM Club
Thank you to the keen students who have attended the first two weeks of Stem Club this term.
Our first challenge involved building a generic parachute for a lego man. Our knowledge of gravity and resistance was then tested further through an extended task that saw the students experiment with surface area, weight and resources to achieve a softer fall for the parachuting Lego man. Students utilised the engineering design process steps of imagining, planning, creating and testing to successfully complete the challenge.
This week, students used their knowledge of energy transfer to experiment with lego brick domino chains. We successfully made spirals, lines, hearts and circles by deciding on the distance between lego pieces as well as the angle between each tile.
Thank you to Mrs Paul who is also helping to support and inspire the students.
Mrs Belinda Battaia
APC/Teacher
St Mary's Swimming Carnival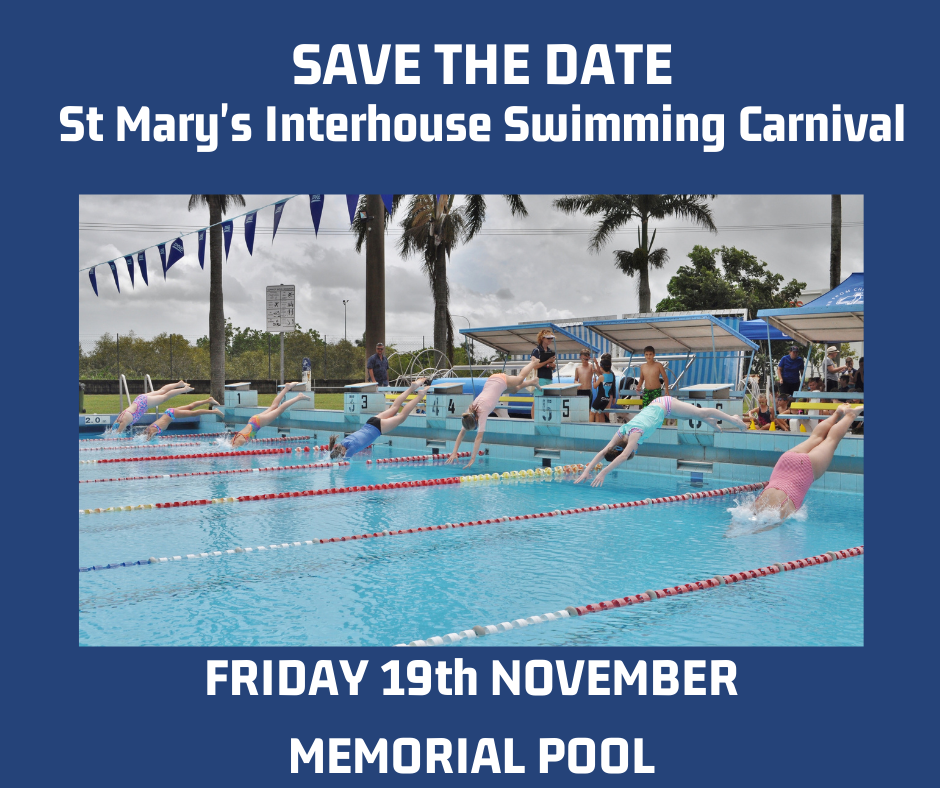 Support Jacob in his Shave for a Cure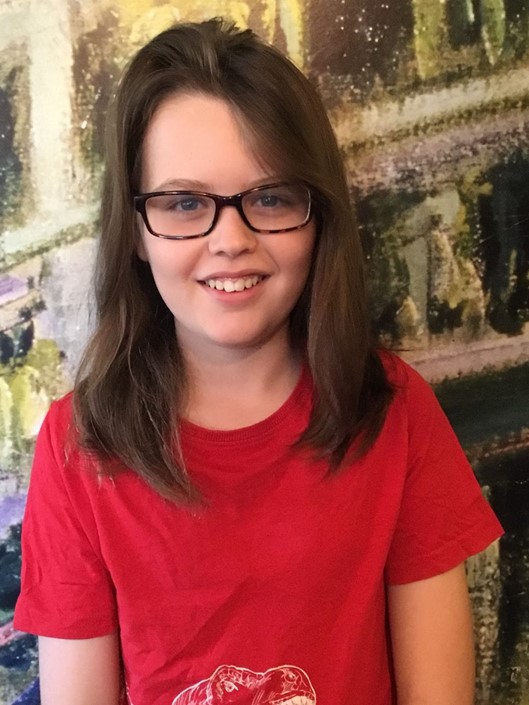 Jacob Smart has been a student at St Mary's for five years and to end his primary school chapter, he has decided to shave his locks to support the Leukemia Foundation.
Jacob's family have a personal connection to the devastation of childhood blood cancer, so he is very keen to sacrifice his hair to send a powerful message of hope. To donate to this cause, click on the link below and show your support for Jacob as well as the many families doing it tough through blood cancer right now. World's Greatest Shave 2022 (leukaemiafoundation.org.au)
Jacob's shave will take place at school on Thursday 2nd December at 10:15am on the basketball court.
Student of the Week
Week 4, Term 4 Student Award Winners
| | | |
| --- | --- | --- |
| PB | Stevie | For being an enthusiastic learner this week. You showed outstanding improvements in your writing. Well done! |
| PC | Ramani | For being an enthusiastic and motivated learner who never gives up. You are a shining star! |
| 1L | Oliver | For your great work in spelling. You are a spelling champ! |
| | Maggie | For being such a kind friend to all your classmates. You always show the virtues of love and care just like Jesus. |
| 1P | Malachi | For your amazing behaviour and participation during the school Michael Mangan concert this week. It was great to see you singing along and joining in with the actions! |
| | Leah Huning | For your wonderful recount writing in class this week. It is great to see you working so hard! |
| 2A | Jai | For your entertaining procedural text on "How to get ready for school". Well done Jai. |
| | Maisy | For being a motivated and independent student with a great love of learning. Well done Maisy! |
| 2B | Zoe | For showing good concentration this week, and thinking like a mathematician. |
| 3B | Evie | For the new confidence you are showing when working out our word problems. Great effort Evie! |
| 3M | William | For your amazing short story on the House in the Woods. Your excellent use of descriptive language painted a clear picture in my mind. |
| | Oliver | For your amazing short story on the Treehouse. You let your imagination run wild and it was a very enjoyable story to read. |
| 4K | Zac | For your wonderful problem-solving skills involving money. You demonstrated a thorough understanding of the assessment task and showed your calculations when formulating an answer to set up a fundraising sausage sizzle. Well done! |
| 4P | Ryan | For your improved dedication, enthusiasm and positive attitude towards your learning. Keep up the awesome work Ryan! |
| | Madison | For your impressive and improved problem solving during math rotations. Well done and keep up the fantastic work! |
| 5L | Darcy | It's been wonderful to see you working dilligently in class. Your results are beginning to show the effort you have been making. Keep up the good work!! |
| | Emma | Emma it's wonderful to see your willingness to answer questions and work through problem solving in mathematics. Keep up the great work! |
| 5R | Georgia | For the effort and persistence you are putting into your maths lessons. You always try your best and get all work completed. Keep up the great work! |
| | Tyler | For showing an improvement in your concentration and focus during lessons. It has been great to see you paying attention and working hard. Keep it up! |
| 6V | Jade | For great responses and fluent reading during Boost lessons. Great work Jade! |
| | Kai | For working diligently to complete your travel brochure and always being willing to share your computer skills and knowledge with others. Thanks for being a great help in the classroom Kai. |
Community News