Week 6, Term 4 2021 - 9th November 2021
APRE's Reflection
There's a beautiful Peace song written in 1955 which has the opening line, Let there be peace in the world and let it begin with me.' This sentence states simply what small thing each one of us can do, to promote peace.
Copyright 1955, 1983 by Jan-Lee Music, ASCAP International copyright secured. All rights reserved.
On Thursday we will acknowledge Remembrance Day with a Liturgy of the Word. Each class has been asked to state what contribution they can make towards building peace - in their hearts, their classroom, their home and their community.
Their responses speak of virtues such as respect, love, trust, forgiveness and faith. They also recognize that acting out the skills taught in our Making Jesus Real lessons are important.
Finding our own peace in a complicated, pandemic affected world can be challenging, but again the advice starts simply. It starts with building peace in ourselves. The following questions have been recommended as an important beginning step.
Questions to Ask Yourself
When a stressful life event falls at your feet, choosing a productive response rather than having an impulsive reaction is an ability we all aspire to. The following questions can help us navigate what's happening both inside and outside of ourselves in the moment:
What is happening right now?
What am I feeling about this?
Is what's happening pleasant or unpleasant?
Can I take a moment to this consider this experience (whatever it may be) responsibly, rather than reactively?
Self-care is essential to our overall wellness. Our mental health intrinsically connects with our physical well-being. The importance of outreach to others cannot also not be discounted. Being careful of what we ingest through food and all types of media is another important consideration. Although these choices are simple, they may not always be easy. The important point is – it's our choice.
May you make pathways to peace in your world this week.
Kind regards
Terri Leotta
Lisa Langer, PhD, https://www.socialworktoday.com/archive/exc_081720.shtml

Let there be Peace in the World Copyright 1955, 1983 by Jan-Lee Music, ASCAP International copyright secured. All rights reserved.
From our Principal - Mr Wes Rose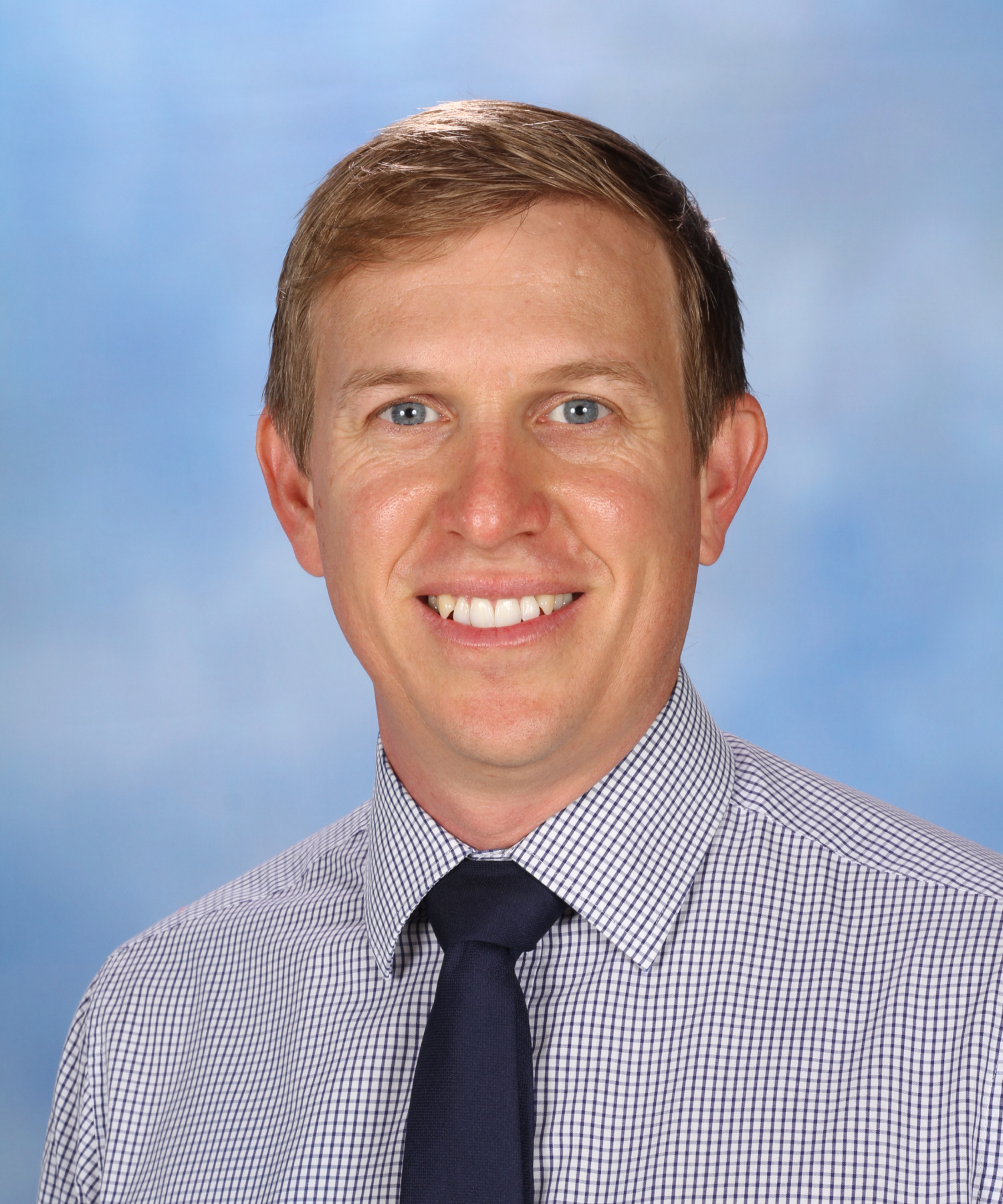 St Mary's School/Parish Fair

With only a few sleeps left, excitement is building towards the St Mary's Christmas Fair, which is the major fundraiser for the school and parish each year. Held on Saturday 13th November from 6pm-9pm, the night is sure to be a huge success with the following stalls, activities and rides on offer;


A multi draw raffle with some seriously amazing prizes (Raffle tickets have been sent home to each family last week, so make sure you buy your tickets!)
The famous St Mary's ham wheel, bottle stall and grocery bags.
Awesome rides like the dodgem cars, giant slide, giant swing and the mini-trains. (unlimited ride tickets on sale now-see article below. Be sure to get yours!)
Games of skills, including dunk the teacher and basketball challenge.
A bar for the adults to enjoy a cold one and a catch up with mates.
Yummy food, including snow cones, popcorn, burgers, hot dogs, hot chips, drinks, etc.
It is sure to be a great night, and I hope to see as many families and friends of St Mary's in attendance. Special thanks to Tanya Davies, who is doing a great job of coordinating this event. I also thank the many parents that have indicated they can volunteer to assist in some way; many hands make light work.
Prep 2022 Parent Information Evening
Please note that the Prep 2022 Information Evening will be held this Wednesday 10th November from 5:30pm in the school hall. All parents of 2022 Prep students are encouraged to attend, where they will hear from teachers, the leadership team and others about all the exciting things in store next year.
Families Leaving
As our total enrolment drives many aspects of our school (staffing, budget, class sizes and structure) it is important that we try to be as accurate as possible in predicting the school enrolment for 2022. If you know that you will be leaving at the end of the year, please notify the office as soon as possible. Your assistance with this matter is greatly appreciated.
Nude Food Lunchbox Initiative
I am pleased to announce a wonderfully proactive measure to address a major area of concern; the abundance of single-use plastics and rubbish generated in school lunchboxes. This initiative is call the Nude Food Lunchbox Initiative. Each Tuesday and Thursday, students are invited to bring a lunchbox free of wrappers and single-use plastics. Those who do so will receive a Nude food raffle ticket and will go into the draw for a prize at the end of the term. This small, proactive approach to aims to start the conversation about reducing the amount of rubbish generated in the school lunchbox, which will hopefully have positive effects in other areas of student's lives. Please show your support for the environment by participating in this great initiative each Tuesday and Thursday (or each day, if you can).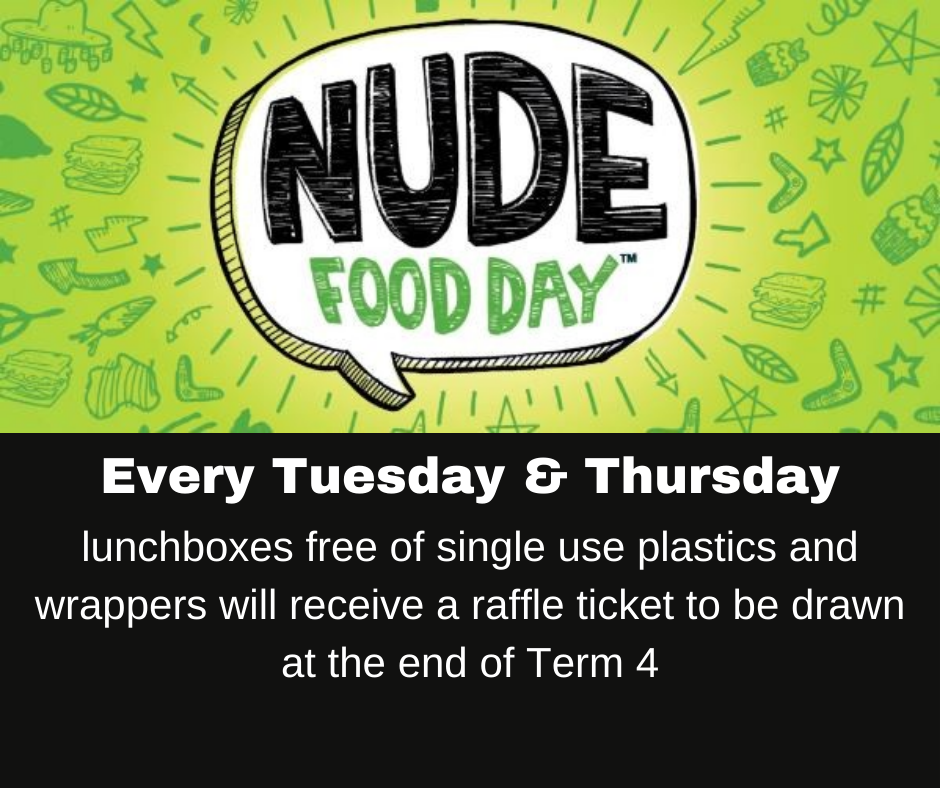 Safety Circus visit for Year 3
On Monday we welcomed the Safety Circus to St Mary's. Safety Circus is an award winning 40 minute children's musical collaboration by CQUniversity & Qld Police Service, addressing various issues of children's safety.
It tours annually to Year 3 classes in primary schools. Safety Circus gives children strategies on how to deal with bullying and bystander behaviour, riding safely on non-motorised vehicles (bicycles, scooters and skateboards) and protective behaviours (that is knowing your safety network, and listening to your bodies early warning signs). Our Year 3 students always thoroughly enjoy this performance and I thank CQUni and the QPS for again visiting our school.
School Fair – Assistance Needed!
The St Mary's Fair is fast approaching, with many parents indicating that they can assist on the night in their year level stall.
If you can assist in any of the following ways, please let the school office know;
Friday 12pm Assist with collecting lighting towers and set up, etc. Car with tow ball needed.
Friday 1:45pm Set up chairs, tables, shelves, put up fencing, etc in the basketball court area.
Monday 9am Assist with refuelling and returning lighting towers. Car with tow ball needed.
Staff News
This week, several teachers are involved in report card writing release. During this time, a relief teacher will take the class.
This week, Mrs Kerrisk is away. Mr Brauer will teach PE Tue-Thu. Ms Seabourne will teach Health on Fri.
This week, Mrs Parrott is away. Ms Young will teach the class Mon, Tue and Fri. Mrs Healy will teach the class Wed.
Baby News
Congratulatons to Ms Paron, Joel & Aylah (Year 4P) on the safe arrival of their son & brother, Tane.
Supervisor Visit
This Thursday we welcome our Regional Supervisor, Mr Michael McCusker. Michael will visit some classrooms and work with the leadership team throughout the day.
Quote of the Week
"The power of our beliefs can work in either direction; to become life affirming or life denying."
-Gregg Braden
Remembrance Day Prayer Service
At 11 am on 11th November 1918, guns on the Western Front fell silent after more than four years of continuous warfare. The allied armies had driven the German invaders back, having inflicted heavy defeats upon them over the preceding four months. In November the Germans called for an armistice (suspension of fighting) in order to secure a peace settlement. They accepted allied terms that amounted to unconditional surrender.

The 11th hour of the 11th day of the 11th month attained a special significance in the post-war years. The moment when hostilities ceased on the Western Front became universally associated with the remembrance of those who had died in the war. The allied nations chose this day and time for the commemoration of their war dead. On Remembrance Day, all Australians are urged to observe one minute's silence at 11am to remember those who died or suffered for Australia's cause in all wars and armed conflicts.

As a school, we will commemorate Remembrance Day with a Prayer Service on Thursday 11th
November at 11am in the School Hall. Parents and carers are invited to attend.
Sacramental Program
Sacramental Preparation – Reconciliation
Thank you to all who participated in our Enrolment on Saturday night.
Enrolment forms were handed out after Mass.
These forms need to be completed and brought to the workshop today at 5pm.
If you have not received your forms please come into the school office to collect them. Anyone who was not able to attend the Enrolment on Saturday night, is invited to Mass at 5pm this Saturday 13th November.
Important Dates for Sacramental Program 2021-2022
Tuesday 9th November 5pm-Parent/student workshop (meet at School Hall)
Tuesday 16th November 5pm -Parent/student workshop
Sacrament: Thursday 18th November 6:30pm (St Mary's Church)
Sacramental Dates for other Parishes
St Francis Xavier Parish:
Sacrament: Wednesday 17 th November - St Francis Xavier 3:30pm or 5:00pm
St Michael's Sarina:
Workshop 2. Sunday 14 th November - 10am - St Anne's Catholic Primary School
Sacrament: Sunday 21s t November - I0am - St Michael's Catholic Church
Mrs Terri Leotta
APRE/Teacher
St Mary's Christmas Fair
Raffle Tickets
Raffle tickets for our multi-draw mega raffle are due back to the school office by this Friday 12th November. If you require any further tickets to sell, these are available from the School Office. There are some amazing prizes to be won so get your tickets in now!
Children's Rides Tickets
'Let's Jump' will be at the St Mary's Christmas Fair this year with many amusement rides.
Armbands can be purchased as follows:
- on Trybooking - https://www.trybooking.com/BVHJY. Cost is $31 per armband and the online bookings close at 2.30pm Friday 12th November.
- at St Mary's School on Tuesday 9th and Wednesday 10th November between 8am-8.25am near the Prep Area. Cost is $30 per armband - EFTPOS preferred.
- on the night of the fair from the Let's Jump stall at a cost of $35 per armband.
Stalls & Coordinators
Prep: Fairy Floss, Pop Corn & Fairy Floss Fair Coordinator: Lisa McNamara
Year 1: BBQ Stall Fair Coordinator: Tenille Batchelor
Year 2: Soft Drink Fair Coordinator: Ali Allardyce & Laura Lucas
Year 3: Hot Chips Fair Coordinator: Belinda van Lint
Year 4: Grocery Bags Fair Coordinator: Natalie Phelan
Year 5: Sweet Stall Fair Coordinator: Claire Christensen
Year 6: Bar Fair Coordinator: Nikita Kinnane
Fair Setup
If you can assist in any of the following ways, please let the School Office know;
Friday 12pm Assist with collecting lighting towers and set up, etc. Car with tow ball needed.
Friday 1:45pm Set up chairs, tables, shelves, put up fencing, etc in the basketball court area.
Saturday 8am Cutting of lettuce, tomatoes and preparation of other stalls as needed.
Monday 9am Assist with refuelling and returning lighting towers. Car with tow ball needed.
If you are available, your time and effort would be greatly appreciated.
If you have any questions, please don't hesitate to contact me.
Tanya Davies
Fair Coordinator
St Mary's Interhouse Swimming Carnival
Our annual school carnival will be held on Friday 19th November at the Memorial Swimming Pool.
The carnival will again be split into two distinct sections. The Junior Carnival will be for prep through to the younger year three students. These students will return from the carnival before lunch. Tuckshop is available once back at school. The breakdown of the day is as follows (times are approximate):
Junior Carnival - Children born in years 2016, 2015, 2014, 2013
Students arrive at school in swimming togs.
8:45am Students depart from the school
9:00am Arrive at Memorial Pool
9:20am Races (widths)
11:00am Depart from the Memorial Pool
On arrival back at school, children will change into their school uniform. Lunch will take place at school.
Senior Carnival – Children born in years 2012, 2011, 2010, 2009
Time allowed for an early lunch.
10:40am Students depart from the school
11:00am Races commence – widths then lengths
2:00pm Carnival concludes. Students return to school by bus.
Students will get changed at school prior to the carnival. Children are asked to apply sunscreen, wear a sun shirt or a sports shirt over their togs, take a towel, hat, water bottle and a snack to eat. Lunch will be eaten at school. The pool canteen will NOT be open to school children.
Thank you to the parents who have volunteered their time to ensure the smooth running of our carnival. Please see me on the day if you are still available as changes inevitably occur.
See you at the pool!
Caroline Kerrisk
HPE Teacher
P & F Fundraiser
Bunnings Sausage Sizzle - Helpers Needed! Saturday 20th November
We are looking for helpers for our Bunnings (Paget) Sausage Sizzle fundraiser. Saturday 20th November. If you can assist please contact our School Office.
Student of the Week
Week 5, Term 4 Student Award Winners
Prep B
Clanci
For the way you participated so respectfully and with enthusiasm during the World of Maths activities.
Super effort!
Prep C
Aarya
For your fantastic journal writing this term. You are writing sentences with excellent detail, keep it up!
1L
Rohan
For being a top-class maths whizz. You are always so quick and clever with number work!


Ayden
For a big improvement working with the numbers to 100. I have seen the effort you have put in. Well done!
1P
Travis
For being a kind friend to everyone in our class. Thank you for always caring for others.


Elyse
For working so hard to present your writing neatly in the Year 1 lines. We are so proud of you!
2A
Mia
For being conscientious, reliable and considerate to her peers in her classroom interactions. Well done Mia!
2B
Eirian
For being a kind and responsible class member who always tries her best.


Millie
For being thoughtful, considerate and encouraging of others. You're a star!
3B
Ellis
For the great team work in our Science research groups this week. You showed the virtues of helpfulness and patience with your team members.


Milla
For the great paragraph you wrote on one of your innocent suspects in "The Case of the Missing Humpty Dumpty Easter Egg" story.
3M
Venice
For the focus and enthusiasm you bring to your Boost sessions. Your confidence in your reading ability is increasing each week. Keep up the fantastic work!


Gavin
For the focus and enthusiasm you bring to your Boost sessions. Your confidence in your reading ability is increasing each week. Keep up the fantastic work!
4K
Heidi
For working as a team during our 'World of Maths' problem solving extravaganza. You showed enthusiasm and persistence to solve mathematical problems. Well done!


Ryan
For working as a team during our 'World of maths' problem solving extravaganza. You showed enthusiasm and persistence to solve mathematical problems. Well done!
4P
Mia
For putting feedback about your writing into action. It is wonderful to see you varying your sentence beginnings and including adjectives. Keep up the great work Mia!




Isabella
For your use blending colours and smudging to create a Peter Cromer masterpiece. Keep up the awesome work Isabella!
5L
Zakayah
You have worked really hard to improve your writing skills and this shines through in your secret agent narrative. Your main character shares a great message about resilience and courage. Well done and keep up the fabulous work.


Charlotte
For your willingness to participate as part of a team, shone through this week in the 'World of Maths' problem solving activities. Well done on the contributions to your group and the encouragement you gave to others.
5R
Ryan
For making a conscious effort to concentrate in class and stay on task. Keep up the great effort.
6M
Rylea
For your reverent participation in the Rosary and your enthusiasm during hymns. You set a wonderful example Rylea!


Matthew
For your wonderful spelling results. You have shown a great understanding of prefixes, suffixes and letter patterns.
6V
Izabella
For managing your class time effectively and using excellent research and computer skills to complete your tourist brochure.


Dale
For demonstrating the virtue of resilience and taking great care when completing your artwork this semester. Keep up the great work Dale!
Community News