Week 7, Term 4 2021 - 16th November 2021
Principal's Reflection
Like all principals in Australia at this time of the year, I am gearing up for another busy period reading through student report cards, in readiness for their release to parents on 2nd December. It is a large undertaking and although I really enjoy perusing each student's achievement and successes, it certainly takes a considerable amount of time. Hence, report cards are the only 'thing' that I will be reading until the school year has finished.
However, during each Christmas holidays I look for good books to read and this year there are a few good titles on my short list. Dave Grohl's biography looks like a great read about the life of a rock star, if like me you're a fan of Nirvana and Foo Fighters. Another book that has also been highly recommended to me is from a lesser- known personality, the late Eddie Jaku, entitled 'The Happiest Man on Earth'.
Last month, Eddie Jaku passed away in Sydney, aged 101. I first learned of Eddie, a survivor of the WW2 holocaust, following his powerful TED talk a couple of years ago. In this talk, Eddie he touched on parts of his life and his conscious choice to stay positive and optimistic, even after he had more reason than most to dwell on hate. If you have 10 minutes to view his TED Talk, please do.
Eddie was born in Germany in 1920, and under the Nazis was sent to the Buchenwald concentration camp and later to Auschwitz, where his parents were murdered in the gas chambers. Having narrowly survived, he moved to Australia during the 1950s, where he dedicated his life to teaching others about the dangers of intolerance.
"This is my message, as long as I live, I'll teach not to hate," he wrote in his autobiography, published last year to mark his 100th birthday. Mr Jaku said he was the 'happiest man', despite the horrors he witnessed in the concentration camps. "Life is what you want it to be, life is in your hands," he said. "You know happiness doesn't fall from the sky. It's in your hands. You want to be happy? You can be happy."
Reflecting on Eddie's legacy, federal Treasurer Josh Frydenberg said Australia had "lost a giant". "He dedicated his life to educating others about the dangers of intolerance and the important of hope," he said in a post on social media. "May his story be told for generations to come."
Following WW2, Eddie made a vow to smile every day and now believes he is the 'happiest man on earth'. In his inspirational memoir, he pays tribute to those who were lost by telling his story and sharing his wisdom. Jaku not only survived the horrors of the Holocaust, but he has lived to become a husband, father, grandfather and great-grandfather as well as a successful Sydneysider, running everything from a service station to a real estate agency. He writes,
"I have seen the very worst in mankind, the horrors of the death camps, the Nazi efforts to exterminate my life, and the lives of all my people. But now I consider myself the happiest man on Earth. Through all my years I have learnt this: life can be beautiful if you make it beautiful … Happiness is something we can choose. It is up to you. I do not hate anyone. Hate is a disease which may destroy your enemy but will destroy you in the process. You may not like everyone, but that doesn't give you the right to be nasty to them."
Eddie reminds us that being happy is not simply the product of living a charmed life or having the latest and greatest of material things. He reminds us that happiness is a conscious choice about how we react to the situations in our life. How we smile, be polite, be helpful and kind to others.
Eddie's blessing from his heart to everyone that hears his message – "May you always have lots of love to share, lots of good health to spare and lots of good friends that care". His message is a beautiful reminder of self-determination and optimism, something we all need in times like these…
"Happiness does not fall from the sky; it's in your hands"
All the very best,
Wes Rose
Principal
Sources:
https://www.abc.net.au/news/2021-10-12/death-of-holocaust-survivor-eddie-jaku/100532900
https://www.smh.com.au/national/holocaust-survivor-eddie-jaku-dies-aged-101-20211012-p58z9z.html
https://www.smh.com.au/culture/books/auschwitz-author-eddie-jaku-how-to-be-happy-and-live-to-100-20200724-p55f0v.html
https://tedxsydney.com/talk/the-happiest-man-on-earth-99-year-old-holocaust-survivor-shares-his-story-eddie-jaku/
From our Principal - Mr Wes Rose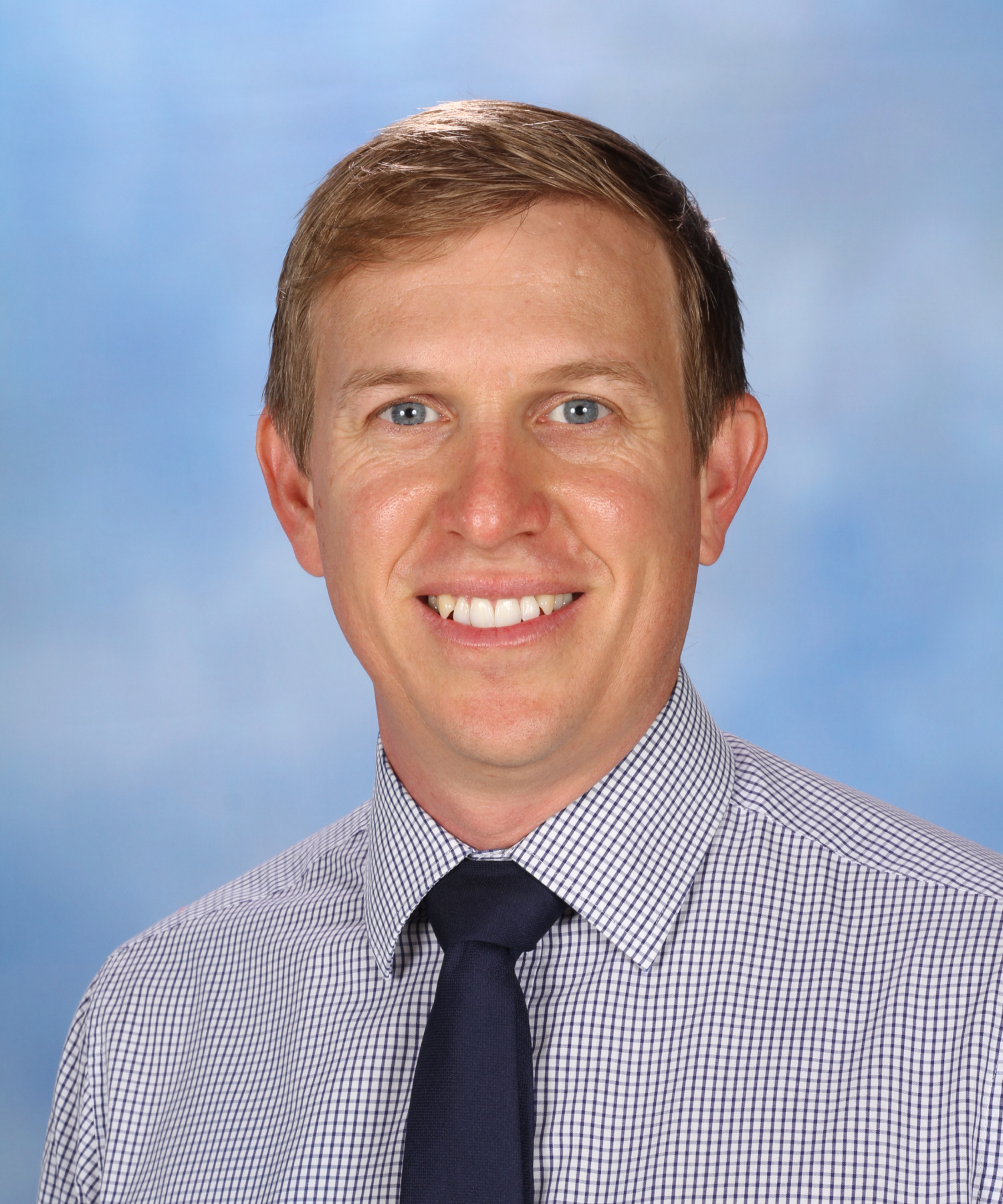 Revised Sun Smart Policy
Following consultation with the school board, I advise that the St Mary's Sun Smart policy has been revised. An executive summary of the policy pertaining to parents and students is as follows;
- Students are required to wear the sun-safe school uniform and school hat when in the sun. "No hat, no outside play."
- The school will supply SPF 30+ broad spectrum sunscreen and encourage students to apply regularly.
- Students to wear swim shirts/rash vests during all water-based activities at outdoor venues, except when racing.
- Parents to support the implementation of this policy and promote sun-safety with their children.
In a practical sense not much has changed, however the revised policy enables the school to reflect on the good work already occurring in this space, as well as maintaining our sun smart accreditation with Cancer Council Qld. If you have any queries please contact me.
St Mary's School/Parish Fair
The St Mary's Parish/School Fair held on Saturday was a huge success. A large crowd enjoyed the delicious food and exciting rides, as well as the various stalls and raffles that were on offer.

Many thanks to the parents and friends that assisted with the set up and running of the fair; many hands make light work, and I thank all who were involved in big ways and small. A special thankyou to Tanya Davies, our fair coordinator, for her efforts in once again putting on a great event!
Congratulations to the following winners of our major raffle drawn on the night;
1st Prize: Joanne Cruden
2nd Prize: Max Hartl
3rd Prize: Dee Trannore
4th Prize: Coughlan Family
5th Prize: Dolly Louw
6th Prize: Sr Denise
7th Prize: Connie Martin
8th Prize: Mary Wright
2022 School Leadership
Next Tuesday 23rd November from 8:45am in our hall, the year 5 students will present their leadership speeches to teachers and year 4 and 5 students. Please click on the link below to view a list of nominees for 2022 leadership positions.
Leaders will be announced at assembly on Friday 26th November.
2022 Orientation Day
On Thursday 25th November, all St Mary's students will participate in an orientation morning in readiness for the 2022 school year. Our current Year 6 students will attend the Mercy College/Catherine McAuley College orientation day, from 8:30am-3pm. All current Prep – Year 5 students, as well as several new students to St Mary's, will spend the morning with their class teachers for next year. We will also host our 2022 Prep students, who will visit from 9:00am- 10:15am.
2022 Class Teacher Allocation
We are still finalising the class teachers for 2022 at this stage. I anticipate that we will announce 2022 class teachers in the coming fortnight.
Semester Two Reports
Please note that report cards will be available via Parent lounge from 4pm on Thursday 2nd December. To access Parent Lounge, follow these simple steps;
Open the St Mary's schoolzine app and click the 'Parent Lounge' tile. Alternatively, click here.
Login with your username (6 digit ID code which can be found on your school fee account). Your password remains the same as previously used.
Click on the 'Academic Reports' tab.
If you have any issues accessing your Parent Lounge account please contact the school office.
Staff News
This Wednesday and Thursday our Learning Support teacher, Mrs Emily Dalglish, will travel to Rockhampton for training and moderation pertaining to students from diverse language backgrounds.
On Thursday and Friday, Ms Laura Camilleri will attend a WHS meeting in Rockhampton.
Nude Food Lunchbox Initiative
I am pleased to announce a wonderfully proactive measure to address a major area of concern; the abundance of single-use plastics and rubbish generated in school lunchboxes. This initiative is call the Nude Food Lunchbox Initiative. Each Tuesday and Thursday, students are invited to bring a lunchbox free of wrappers and single-use plastics. Those who do so will receive a Nude food raffle ticket and will go into the draw for a prize at the end of the term. This small, proactive approach to aims to start the conversation about reducing the amount of rubbish generated in the school lunchbox, which will hopefully have positive effects in other areas of student's lives. Please show your support for the environment by participating in this great initiative each Tuesday and Thursday (or each day, if you can).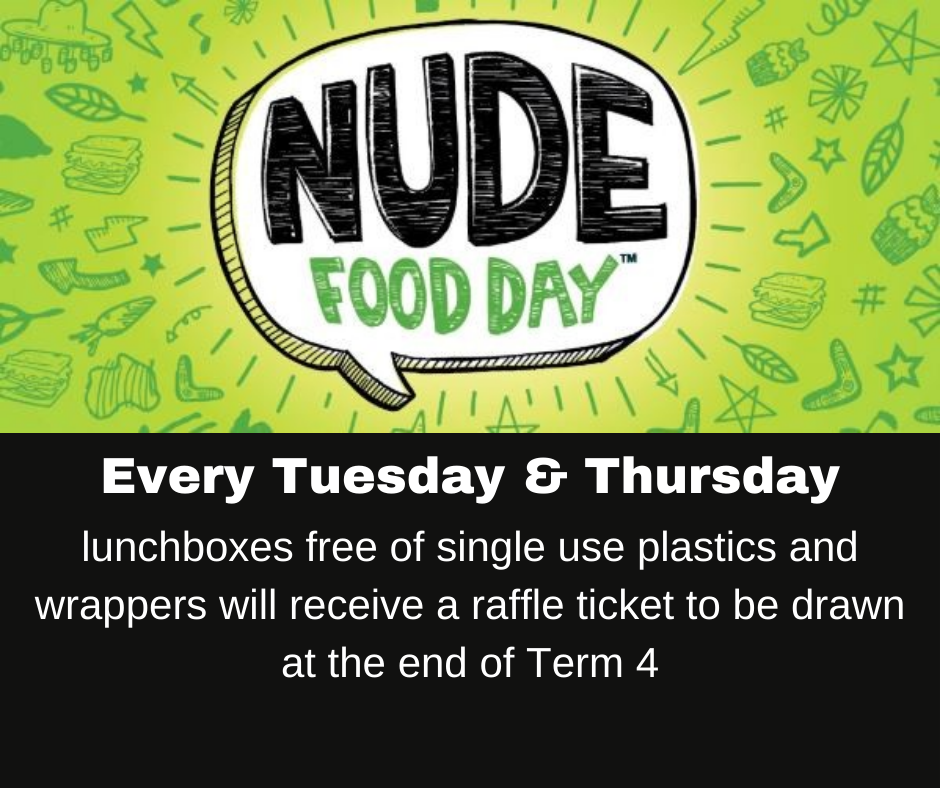 Quote of the Week
"Small acts when multiplied by millions of people can transform the world."
-Howard Zinn
Sacramental Program
Reminder: Reconciliation Preparation Workshop Today
We look forward to seeing families at the final reconciliation workshop today at 5pm in preparation for receiving the sacrament this Thursday 18th November at 6.30pm at St Mary's Church.
Mrs Terri Leotta
APRE/Teacher
St Mary's Interhouse Swimming Carnival
It's only 3 more sleeps to our Interhouse Swimming Carnival-Friday 19th November at the Memorial Swimming Pool.
The carnival will again be split into two distinct sections. The Junior Carnival will be for prep through to the younger year three students. These students will return from the carnival before lunch. Tuckshop is available once back at school. The breakdown of the day is as follows (times are approximate):
Junior Carnival - Children born in years 2016, 2015, 2014, 2013
Students arrive at school in swimming togs.
8:45am Students depart from the school
9:00am Arrive at Memorial Pool
9:20am Races (widths)
11:00am Depart from the Memorial Pool
On arrival back at school, children will change into their school uniform. Lunch will take place at school.
Senior Carnival – Children born in years 2012, 2011, 2010, 2009
Time allowed for an early lunch.
10:40am Students depart from the school
11:00am Races commence – widths then lengths
2:00pm Carnival concludes. Students return to school by bus.
Students will get changed at school prior to the carnival. Children are asked to apply sunscreen, wear a sun shirt or a sports shirt over their togs, take a towel, hat, water bottle and a snack to eat. Lunch will be eaten at school. The pool canteen will NOT be open to school children.
Thank you to the parents who have volunteered their time to ensure the smooth running of our carnival. Please peruse the jobs list below to check your allocation. If I have not written you in this year, don't despair! Please see me on the day if you are still available as changes inevitably occur.
See you at the pool!
Caroline Kerrisk
HPE Teacher
OFFICIALS LIST JUNIOR SWIMMING CARNIVAL
Students born in years 2016, 2015, 2014, 2013
Announcer Wes Rose
Starter Phil Clancy
Race Marshalls Terri Leotta / Karen McGovern
Judges Belinda Battaia / Emily Dalglish / Cleilia Shields / Sabine Gordon
Results Pam Houston / Chris Burchill
Ribbons Maria Lenz / Laura Lucas
Points Tally
TENT MARSHALLS
Prep Donna Berardi / Amie Cheyne / Laura Camilleri / Tami Willey / Tanya Davies /
Rebecca Doll / Bianca Miles / Kristen Ricciardi / Andrew Doolan / Hayley Moffat/
Skye Perkins
Plus Blue House Captains, School Captains
Year 1 Donna Wood / Tennille Batchelor / Vicki Smith / Amiee Pearce / Lauren Peady / Monique Hodder
Plus Green House Captains
Year 2 Lisa Cusack / Maricel Hesselberg / Allison Otto / Reanna Corrigan
Plus White House Captains
Year 3 Sonia Munro/ Bec Tudman / Louise Appleton
Plus Vice Captains
Lifesavers Tahnie Malagueno / Jeremy Taylor / Dan McGowan / Vanessa Connors / Trent
Dyson / Bec Richardson
OFFICIALS LIST SENIOR SWIMMING CARNIVAL
Students born in years 2012, 2011, 2010, 2009
Announcer Wes Rose
Starter Phil Clancy
Race Marshalls Stacey Banks / Val Paul
Chief Timekeeper Wendy Parker
Timers Monique Hodder / Sue-Anne Keating/ Cara Map (only need first place)
Judges Belinda van Lint / Emily Dalglish / Claire Christensen / Cleilia Shields
Results Pam Houston / Belinda Battaia
Ribbons Erin Rose / Laura Lucas
Points Tally Patrice Bettini
HOUSE MARSHALLS
Illawong Blue Virginia Lewis / Dan Kinnane / Bec Richardson / Reanna Corrigan
Eungella Green Sarah Krause / Dolly Louw / Sabine Gordon / Ange Hurley
Iluka White Terri Leotta / Jenni Motteram / Katie Frannetovich / Kristen Ricciardi
Lifesavers Iain Clarendon
Set-up Andrew Ware / Ben Kavanagh / Hayley Moffatt / Jamie Duncan
Book Pack Collection Reminder
Book packs ordered through Mackay School Supplies can be collected from our School Hall on Monday 22nd & Tuesday 23rd November. Please see collection times above!
Tuckshop News
Get your order in now on Quickcliq for our tuckshop special this week!
St Mary's Christmas Concert
Christmas Under the Stars!
On Wednesday 1st December from 6-7pm in the basketball court we will host our Christmas Concert. Our students have been busily learning several Christmas dances under the expert tutelage of our Performing Arts Teacher, Mrs Wood.
Letters were sent home with students yesterday with details of costume requirements, so please check your student's bag. These letters can also be found by clicking on the appropriate link below.
Remembrance Day Liturgy
Thank you to the staff, parents and students who commemorated Remembrance Day with a whole school liturgy in our school hall last Thursday.
Student of the Week
Week 6, Term 4 Student Award Winners
| | | |
| --- | --- | --- |
| Prep B | Milah | For displaying reverence and respect during the Remembrance Day service. You showed great honour towards those who served. |
| | Dominic | For being a wonderful listener in class this week. Your determination to try your best makes your teacher smile! |
| Prep C | Edie | For your happy and enthusiastic attitude towards all aspects of school. You produce neat, detailed work with a smile on your face. Thank you for being you! |
| 1L | Emerson | For excellent results in your spelling!! You are a Super Spelling Bee champ. |
| | Izaac | For top class results in your maths assessment! You're a great problem solver. |
| 1P | Lucas | For the big effort you have been making with your writing. It's amazing to see you write so much and for your work to be presently so neatly! |
| | Ruby | For being a great worker and listener who always tries her best. Thank you Ruby! |
| 2A | Kolby | For a wonderful effort in meeting class expectations and showing 'your amazing!'. |
| | Hudson | For your amazing effort with your sentence writing, particularly your synonym use. Great effort Hudson! |
| 2B | Samuel | For contributing great ideas and having an excellent attitude to all learning tasks. |
| | Makenna | For being a cooperative student who is willing to help others. |
| 3B | Thomas | For the positive attitude and persistence you've shown when completing your assessments this week. You have worked hard to give your best. |
| | Mackenzie | For the creative ideas and personality you used in your mystery story, "The Case of the Missing Pot Plant". It was great fun to read. |
| 3M | Isabelle | For the time and care you are putting into your art this term. You are being thoughtful about the colours you are using and how they will blend together. I can't wait to see the finished product! |
| 4K | Milla | For being you. You are a superstar, who always works hard and shows persistence and resilience when completing tough tasks. I am so proud of all you do, Keep it up! |
| | Coco | For showing enthusiasm and focus when completing your historical recount on a passenger of the First Fleet. You listened to feedback and tried to make an authentic account of a convict travelling to Australia. Well Done! |
| 4P | Cooper | For your diligence and accuracy when completing Maths Online tasks. |
| 5L | Isabelle | It's heart-warming to see you smile and acknowledge the younger students of our school community. Your friendliness and care always shines through. You are 'Making Jesus Real'! |
| | Robert | It's wonderful to know that you have the courage to ask questions and clarify information when completing school work. This shows your assertiveness, dilligence and the willingness to always do better. Well done Robert. |
| 5R | Mackenzie | For the effort and engagement you demonstrated during the World of Maths Workshop. You are a true problem solver! |
| | Ruby | For the diligence demonstrated when writing your leadership speech. You have taken the task seriously and put a lot of effort and care into writing your speech. Well done! |
| 6M | Ben | For all the excellent help you have been giving Mr Clancy lately. He has very much appreciated your hard work and willingness. Thank you Ben. |
| | Olivia | For displaying the virtues of friendliness, loyalty and empathy. You treat everyone with kindness, care and respect Olivia. Thank you. |
| 6V | Charlie | For your detailed responses in science this term. Well done Charlie! |
| | Riley | For the initiative and creativity you have shown when planning, creating and reflecting on your Holy Spirit artwork. |
Community News