Week 3, Term 1 2022 - 8th February 2022
Principal's Reflection
Welcome back to the 2022 school year. It has been wonderful to see our students return; refreshed and excited, for the new school year. With the delayed start to the school year, as well as the foreseeable disruptions in store for students, staff and families due to inevitable periods of sickness and isolation, there are sure to be many challenges this year. Despite this, we look forward in hopeful anticipation to achieving great outcomes for students, all the while displaying a healthy dose of flexibility, compassion and patience!
I extend a special welcome to the 32 new families that have joined the St Mary's community. If parents have any questions, please do not hesitate to come and see me.
We are very blessed to have an outstanding school. Two very important declarations at St Mary's are our School Mission and Vision statements, which articulate 'Who we are', 'What we value' and 'What we stand for'. They are important statements for all members of the school community to know and appreciate and for your reference, are included below;
As you can see, there is a real focus on the holistic development each child, based on the knowledge and inspiration of Jesus Christ. The goal of educating 'from and for a faith perspective' is articulated, where the eventual goal is for students to grow as confident and well-rounded people who in adulthood, can 'make a living, and have a life'. It is optimistic, visionary, perhaps even a bit idealistic, but considering that we are dealing with the lives of our children, it has to be.
Everyone involved with the school; staff, parents and students, has a part to play. At the commencement of the school year, I invite all of us to work together to make real these statements in our school.
All the very best,
Wes Rose
Principal
From our Principal - Mr Wes Rose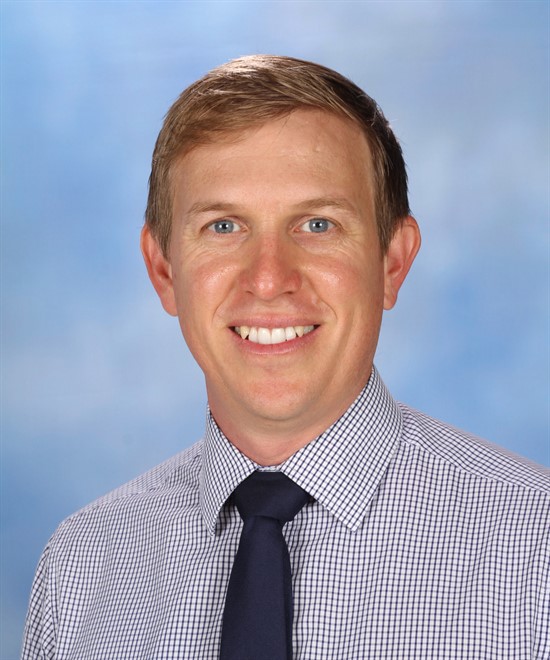 Staff News
I advise of some important staff information for the 2022 school year.

Welcome to Mrs Simone Sibley, an experienced teacher who is teaching Physical Education (Tue-Thu) and Health (Fri) this year. Simone and her family join us from Cooktown; I am sure she will cope with the Mackay heat very well after her tenure in Cooktown.


Welcome back to Mrs Lisa Cusack, who has been appointed as our ESL Teacher (Mon) and Year 4C teacher (Tue-Fri). It is wonderful to have Lisa back on staff.
We welcome Mrs Cassie Bourke (Mon-Tue) who returns from maternity leave to team teach with Mrs Chris Burchill (Wed-Fri). Cassie has already made her mark on the classroom, with 2B quickly vying for the most stylish classroom award!
Mrs Lewis is on sick leave for Term 1. During this time, Mrs Paul will teach 5L. I sincerely thank Val for taking on the teaching duties for 5L and know that she will do an awesome job with the class.
Za Sarvas is not returning as teacher assistant this year. I thank Za for her professionalism and care the displayed during her time at St Mary's. I wish Za all the best for her future endeavours as her family moves to Cairns.
Mrs Cath Zamparutti has taken another twelve months leave from her position in the Learning Support team and we look forward to Cath's return in 2023.
We welcome Miss Elli Gee as a teacher assistant (Mon-Fri). Elli is currently studying to become a teacher and I am sure that she will enjoy her time at St Mary's. Miss Brooke Anderson has also joined us again as a teacher assistant in 2022.
All the best to Miss Lenz, who will teach Spanish to Prep-Year 6 students each Friday. ¡Vamos!
Ms Wendy Parker continues her role as our school counsellor Mon-Wed each week.
Welcome to our new IT tech-support person, Troy Day who will provide tech support for staff and students each Wed-Fri.
Welcome CQUni students
Welcome to four Bachelor of Education students who will complete their placements at St Mary's over the next four weeks. We welcome Rob Townsend (5L), Courtney Walz (4K), Lucy Martin (2B) and Sandali de Soysa (6M). I hope that your time at St Mary's is both personally and professionally rewarding.
COVID-Safe Reminders
Every member of the school community has a role to play to minimize the spread of infection. Please see the following requirements that are in place at St Mary's school:
There is currently no requirement for primary school students to wear a face mask and school staff will not provide any direction to students around mask wearing.
The only exception to this is when a child displays COVID symptoms at school. In this case they will be provided with a mask to wear in the sick bay while they await collection by their parent or carer.
Parents are welcome to send a face mask with your child whatever year level they may be in.
Please note that the school does not have a supply of face masks to provide to students for general classroom use.
When visiting school, I remind adults of relevant mask wearing requirements and thank you for your assistance with this matter.
Under the current Qld Government guidelines, parents can attend school but are asked to limit on-site visits as much as practical, with exceptions for parents of students experiencing vulnerability and parents of Prep and Year 1 students.
Parents are encouraged to use our pick-up and drop-off zone where appropriate.
The public health direction requiring students displaying symptoms of a contagious condition to not be at school is still in place. As was the situation last year, you will be contacted to collect your child if they are displaying symptoms.
If school stocks are available, you will be provided with a Rapid Antigen Test for you to administer for your child. If no tests are available at school, you can attend a Qld Health testing facility.
If your child receives a positive COVID result, please inform the school office and ensure you follow all Qld Health isolation requirements.
Please be aware even if your child has a negative COVID result, they cannot attend school if they are unwell. Students must be symptom free (or have a letter from their doctor confirming they are not contagious) in order for them to be able to return to school.
I thank all families for their support with these measures. If you have any questions about this, please do not hesitate to contact me.
Children Absent from School
This term, families are sure to encounter periods of home quarantine that will prevent their child/ren from attending school. Please note that your child's class teacher is actively planning for short term absences and will have some readily accessible work that your child can complete at home. Typically, this will include the homework sheet, pages from various year level textbooks and online work set by the teacher. If your child is in this circumstance, please contact your child's teacher directly and they will make the necessary arrangements.
Leadership Badge Ceremony
Our Year 6 school leaders will be presented with their badges at a ceremony this Thursday 10th February. These badges have been blessed by our Parish Priest, Fr Pat, and I know that the students will wear these with pride each day. We will record the ceremony and include it in the St Mary's online assembly video, which will be available for viewing on Friday 11th February via our school Facebook page.
Baby News
Congratulations to the following St Mary's families who welcomed little ones recently;
Anna & Godfrey Taboy - baby Bella. Little sister to Paulo (1L)
Skye & Matthew Perkins - baby Finley. Little brother to Hudson (1B)
Alanna & Lee Brake-baby Hugh. Little brother to Amelia (PC)
Uniform Guidelines
A reminder to all families of our uniform guidelines. Some important areas to note include;
Students are to wear plain black footwear (formal shoes or joggers).

Please note that appropriate footwear can be purchased from many retailers in Mackay, including Athletes Foot and Intersport.

No coloured nail polish or acrylic nails.Boys hair styles. Be neat in appearance and not falling into eyes or past the collar. Hair may not be dyed or worn in a style that is extreme or inappropriate for school (e.g. no tracks, rat's tails, mo-hawks, top knots, hair no shorter than gauge 2 or undercuts that have a large variance between length).
Boys: No earrings or body piercings.
Girls hair styles. Be neat in appearance and not falling into eyes. Girls with shoulder or longer length hair must have it tied back. Hair may not be dyed or worn in a style that is extreme or inappropriate for school. Hair accessories should be minimal and must be in colours of navy, blue or white.
Our students demonstrate pride in St Mary's school by the way they wear their uniform correctly. From next week, an infringement letter may be sent home to notify parents of any areas that need to be addressed. If you have any queries about this, please do not hesitate to contact the school office.
Recent School Purchases/Work Completed
New student desks have been purchased for Year 4.
Our new 'Ninja-style' senior playground was installed at the Western end of the basketball court and is proving to be a great addition to our school. The sand soft fall, edging and astroturf areas have made this space an inviting play space. We expect the installation of the shade sails to be done by the end of Term 1. A big thank you to the St Mary's P&F, who assisted with the funding of this playground.
Infill panels around the tuckshop eating area were replaced and painted.
All air-conditioners were serviced over the holidays.
Classroom carpets and rugs were professionally cleaned.
External washdown of F block and library completed over the holidays.
Parent-Teacher Interviews
A good working relationship between home and school is an essential part of a positive schooling experience. St Mary's fosters this home-school relationship early in the school year with the parent-teacher interview. These interviews are a time for teachers and parents to discuss a child's needs, goals and other pertinent information. These phone interviews are scheduled for Week 4 (14th-18th Feb). All parents are asked to schedule an interview time with their child's teacher. Booking opens 4pm Tuesday 8th February via Parent Lounge.
Afternoon Pick Up Procedures
All students in Prep are to be collected from their prep classroom by a parent or guardian.
For all other students, the car park works effectively when everybody follows the procedures.
Please allow others to come out of car parks. Drive slowly through the car park, especially when merging in front of the parking bays.
Cars should drive from MacDonald St into Morley St. and turn right into the school car park. Everyone must turn right into the car park in the afternoon and turn left when exiting. (In the afternoon those that turn left into the car park are pushing in and this upsets others!) If everyone is considerate it will be safe and fair for all users.
I encourage parents who are not Prep parents to actively use our pick-up protocol. We have three staff members supervising this area.
Parents are asked to drive on if their child is not ready. This avoids any unnecessary delays.
Please ensure your name is displayed on the front dash board as this will speed up the process.
At no stage should you encourage children to wait outside of the school or church where they are not directly supervised.
Please note that the school office closes at 3:30pm, so arrangements must be made for your child to be collected before this time.
Please support us to ensure the safety of your children. For those families using the drive through for the first time, please contact the office for your laminated name card.
Quote of the Week
"Freedom, in any case, is only possible by constantly struggling for it."
-Albert Einstein
School Photo Day-Wednesday 9th February
School photo day is tomorrow, Wednesday 9th February and we once again welcome the team from MSP. You child was given a photo order envelope on Monday. Please ensure they bring this personalised envelope back to school, even if you do not intend ordering any photo packs.
You will have the option to order online or with cash in your student's envelope. Please take care to follow the instructions carefully.
Additional order envelopes are available from the School Office for separated parents, blended families and grandparents. You will need to collect these on or before photo day and give it to the photographer on photo day. Be sure to write "Mum's order" or "Dad's order" on top of your envelope.
Sibling photo envelopes are also available from the School Office and will be taken during second break on Wednesday.
As school staff are unable to help with photography enquiries or payments, please direct your questions and comments directly to MSP Photography by phoning 4921 3355.
All photos will be taken in our hall and the schedule is as follows;
Reminders from the Office
Telephone Numbers
A reminder to to parents that when receiving a call from St Mary's school, the number will display as a Rockhampton number - 4994 8270.
However, if you wish to contact the school office, please continue to call on the usual number - 4951 1743. Please check that this is the number stored in your telephone to call us!
Office Hours
Monday to Friday
8am to 3:30pm
Students who arrive late to school, are to sign in at the School Office. If you collect your child early before 3pm you must also notify the school office before leaving school, so the school roll can be updated.
Student Absences
Student absences from school can be advised through our St Mary's Schoolzine App by clicking on the 'Absentee' tile and completing your student's details. Parents can also use our designated phone number 4994 8271 or email SMM_Absences@rok.catholic.edu.au to inform the school if your student is to be absent.
Details on how to downloand the St Mary's App can be found below.
Once downloaded, please complete your registration, using our school passcode 4142.
If you have any queries or difficulties downloading the app please contact the school office.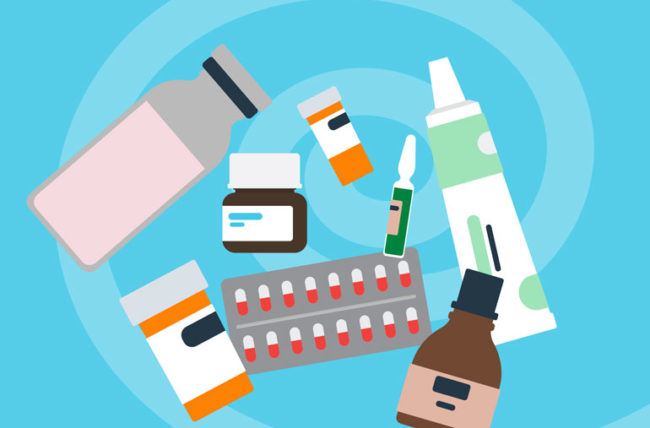 Student Medication
All medications administered during school hours require a completed medication form signed by a parent. These are available from the school office. Medication needs to be labelled by a pharmacist with your student's name and dosage.
Please inform office staff of any student allergies.
Personal Details
Do we have your correct personal and address details?
Please ensure all residential addresses and other personal details held by the school are up to date and correct.
The easiest way for families to check this information is by logging into their Parent Lounge account on our St Mary's School website smmrok.catholic.edu.au or by using the 'Parent Lounge' tile on the St Mary's App to review what is recorded.
1. Click on the Parent Lounge icon
2. a) Enter your Username (Parent code located on school fees statements-6 digit number) and
Password
If you do not know or have misplaced your password, click on 'Forgot Password?'
b) Click 'Login'
Once logged in - Click "Parent Details" then "View Address Details".
If address details are correct, no further action is required.
If the address is incorrect, change it via "Update Address Details" then "Update Address" in Parent Lounge. Once saved the address will be updated.
From our Finance Officer
Dear parents & caregivers
Welcome to 2022!
Please note that school fees will be issued the week commencing 14th February 2022.
If you indicated on your Confirmation of Enrolment Form that you would like your fees calculated so that you can make regular payments, these will have been sent to you by now.
If you have not received an email, and you would like to know your weekly, fortnightly or monthly repayment amounts, please don't hesitate to contact me on 07 4951 1743.
Mrs Kathy Parrish
Finance Officer
Curriculum News
NAPLAN - Save the Date
2022 NAPLAN tests for year 3, 5 ,7 and 9 students will be conducted between Tuesday 10 May and Friday 20 May.
Early identification of these dates should assist parents to ensure that family commitments are not planned during the test window.
If you have a child in year 3 or year 5 in 2022 who may identify as being likely to require adjustments for disability, please arrange a time to meet with your child's teacher so arrangements can be made early, for these students to access the tests.
Mrs Belinda Battaia
APC/Teacher
Safer Internet Day
Safer Internet Day is a worldwide event that raises awareness about online safety and encourages everyone to help create a better internet. This year Safer Internet Day takes place on Tuesday 8th February and the theme for this year's event is "Play if fair online".
Parents, caregivers, educators and the wider community can all play a part in ensuring that our youth have safe and enjoyable experiences online. Resources available for parents can be found at eSafety Parents and include practical skills and advise for tackling the big issues such as time online, cyberbullying, digital reputation and understanding consent. The students of St Mary's learn about being safe online through classroom conversations, our school code of conduct and the Daniel Morcombe curriculum but we encourage you to "start the chat – and help make every day a Safer Internet Day!"
Tuckshop News
Our St Mary's School Tuckshop is available every Wednesday, Thursday and Friday.
Ordering is done using a Quickcliq account which is easy to access using the 'Tuckshop' tile on the St Mary's App or via www.quickcliq.com.au prior to 08:30am on the day required. The only items available for over the counter purchases are biscuits, ice blocks and drinks (these can also be ordered). All other food must be pre-ordered online. View our tuckshop menu by clicking the link below.
Setting up a Quickcliq account is easy. Simply follow the steps below;
visit www.quickcliq.com.au
SIGN UP by completing the registration form
receive a confirmation email with activation link
ACTIVATE your account and login to the website
ADD STUDENT - add your child's details, select their school and save to your account
ADD CREDIT to your online wallet before ordering
select MEAL ORDER and you're good to go
A Message from our School Counsellor
Welcome back to the new school year! I am sure there are many students in our community who are keen to begin their school year and catch up with their friends after a delayed start. Similarly, there will be students who are reluctant to return to the school routine, those who are anxious to begin the year with a new class or those who may be worried about external factors that could impact their health. During the first few weeks of school, I will be visiting classrooms to discuss anxiety and the impact that our worries have on our bodies along with strategies that students can use to self-regulate their emotions.
My role as counsellor is to provide short-term counselling to support students to achieve academic success, social and emotional wellbeing, and good psychological health. Our goal as a school community is to support student wellbeing by focusing on Catholic values, creating a safe environment which fosters connection, belonging and support to allow for optimum student development. I will empower the students of St Mary's to overcome barriers such as mental health issues, self-regulation and family stressors that may potentially impact their educational achievement.
I am available at St Mary's on Monday, Tuesday and Wednesday of each week. It is a legal requirement that students have signed consent from parents before they can access our service and referral forms are available from the office. Please contact me if you have any questions about the health and wellbeing of your child or children.
As you discuss the daily events relayed to you from your child, I encourage you to be fully present as you listen and always acknowledge how they are feeling. By discussing their emotions, you encourage communication and can then offer support to guide them through the transition back to school.
Wendy Parker
Phone: 4951 1743
Email: wendy_parker@rok.catholic.edu.au
Sport News
Welcome Mrs Sibley
Hi everyone, I would love to officially introduce myself to you all. My name is Simone Sibley and I'm the new St Mary's PE & Health teacher.
I grew up in Victoria where I taught PE, until my husband and I moved to the NT where we lived in various indigenous communities.
My husband and 2 children (Jack and Jessica) have recently moved from Cooktown to the Mackay region.
I enjoy all sports, fishing, reading and baking and am looking forward to the year ahead where I will get to meet all students and families from St Mary's.
Simone Sibley
HPE Teacher
Sport Consent Forms
Sport Consent Forms have been sent home with interested students. These need to be returned to the school office ASAP:
Basketball, please return by Wednesday 9th Feb;
Swimming, please return by Thursday 10th Feb;
Hockey, please return by Thursday 10th Feb; and
Touch Football, please return by Monday 14th Feb.
All queries please direct to simone_sibley@rok.catholic.edu.au
The calendar below shows the term one dates for all representative sport for students who are 10-12 years of age.
Book Club
REMINDER: Book Club orders are due next Monday 14th February. Please submit all orders with payment to Mrs Houston in the school library.
Anniversary of the National Apology
On this day in 2008 then Prime Minister Kevin Rudd publically apologised to the Stolen Generations – Aboriginal and Torres Strait Islander children who were forcibly removed from the families and communities by the Australian Government. The trauma of this still can be felt and impacts upon so many of our First Nations Peoples.
When we can come together to listen, understand, and walk beside each other in unity we can heal. Just like Jesus asks us to listen and love one another, we ask to be heard and ensure that the true history of First Nations peoples is shared so that this never happens again.
What can you do?
Have a conversation with Stolen Generations survivors or watch stories on ABC/ SBS.
Reflect on what it would feel like to be taken away or have your child taken away.
Karlie Tatchell
Regional Indigenous Education Liaison Officer
Community News
St Mary's School Uniform Shortages
PLEASE NOTE: We have been advised by Lowes Schoolwear that there maybe shortages in sizes of the St Mary's School uniform during February for the following items:
Blouse size 8
Shorts size 6
They are also out of supply of some sizes in the St Mary's sports polo (8,12 & 14) and hope to have these available soon.
We apologise for any inconvenience.
Learn To Skate!
If you are interested in learning to skate come on down to the Mackay Leisure Centre on Thursdays from 4pm to 5pm and get your skate on. The first two lessons are free and all abilities and ages are welcome. For further information contact Mackay Roller Sports Association at mrollerhockey@gmail.com or phone Lyle Denman on 0432170997.