Week 4, Term 1 2022 - 15th February 2022
APRE's Reflection - Environmental Club
From our Principal - Mr Wes Rose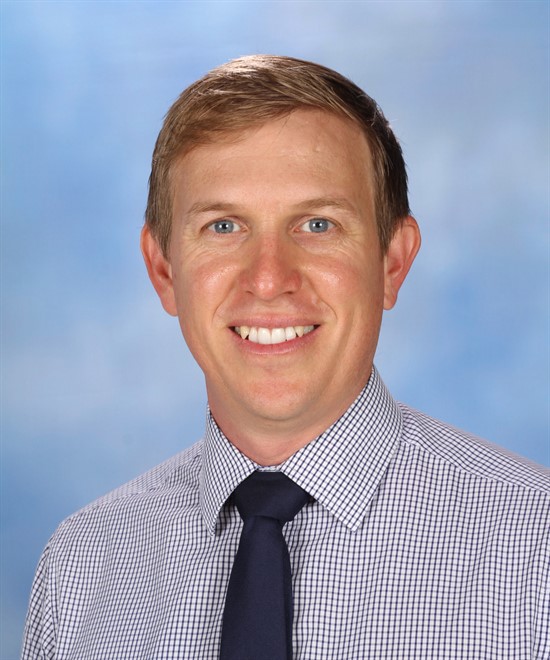 COVID-Safe Reminders
Every member of the school community has a role to play to minimize the spread of infection. Please see the following requirements that are in place at St Mary's school:
There is currently no requirement for primary school students to wear a face mask and school staff will not provide any direction to students around mask wearing.
The only exception to this is when a child displays COVID symptoms at school. In this case they will be provided with a mask to wear in the sick bay while they await collection by their parent or carer.
Parents are welcome to send a face mask with your child whatever year level they may be in.
Please note that the school does not have a supply of face masks to provide to students for general classroom use.
When visiting school, I remind adults of relevant mask wearing requirements and thank you for your assistance with this matter.
Under the current Qld Government guidelines, parents can attend school but are asked to limit on-site visits as much as practical, with exceptions for parents of students experiencing vulnerability and parents of Prep and Year 1 students.
Parents are encouraged to use our pick-up and drop-off zone where appropriate.
The public health direction requiring students displaying symptoms of a contagious condition to not be at school is still in place. As was the situation last year, you will be contacted to collect your child if they are displaying symptoms.
If school stocks are available, you will be provided with a Rapid Antigen Test for you to administer for your child. If no tests are available at school, you can attend a Qld Health testing facility.
If your child receives a positive COVID result, please inform the school office and ensure you follow all Qld Health isolation requirements.
Please be aware even if your child has a negative COVID result, they cannot attend school if they are unwell. Students must be symptom free (or have a letter from their doctor confirming they are not contagious) in order for them to be able to return to school.
I thank all families for their support with these measures. If you have any questions about this, please do not hesitate to contact me.
Children absent from school
This term, families are sure to encounter periods of home quarantine that will prevent their child/ren from attending school. Please note that your child's class teacher is actively planning for short term absences and will have some readily accessible work that your child can complete at home. Typically, this will include the homework sheet, pages from various year level textbooks and online work set by the teacher. If your child is in this circumstance, please contact your child's teacher directly and they will make the necessary arrangements.
Uniform Guidelines
A reminder to all families of our uniform guidelines. Some important areas to note include;
Students are to wear plain black footwear (formal shoes or joggers).

Please note that appropriate footwear can be purchased from many retailers in Mackay, including Athletes Foot and Intersport.

No coloured nail polish or acrylic nails.
Boys hair styles. Be neat in appearance and not falling into eyes or past the collar. Hair may not be dyed or worn in a style that is extreme or inappropriate for school (e.g. no tracks, rat's tails, mo-hawks, top knots, hair no shorter than gauge 2 or undercuts that have a large variance between length).
Boys: No earrings or body piercings.
Girls hair styles. Be neat in appearance and not falling into eyes. Girls with shoulder or longer length hair must have it tied back. Hair may not be dyed or worn in a style that is extreme or inappropriate for school. Hair accessories should be minimal and must be in colours of navy, blue or white.

Our students demonstrate pride in St Mary's school by the way they wear their uniform correctly. From next week, an infringement letter may be sent home to notify parents of any areas that need to be addressed. If you have any queries about this, please do not hesitate to contact the school office.
Parent-Teacher Interviews
A good working relationship between home and school is an essential part of a positive schooling experience. St Mary's fosters this home-school relationship early in the school year with the parent-teacher interview. These interviews are a time for teachers and parents to discuss a child's needs, goals and other pertinent information. These phone interviews are scheduled for this week (14th-18th Feb). All parents are asked to schedule an interview time with their child's teacher. If you have not yet booked a time to speak with the teacher, please contact the school office.
Afternoon Pick Up Procedures
All students in Prep are to be collected from their prep classroom by a parent or guardian.
For all other students, the car park works effectively when everybody follows the procedures.
Please allow others to come out of car parks. Drive slowly through the car park, especially when merging in front of the parking bays.
Cars should drive from MacDonald St into Morley St. and turn right into the school car park. Everyone must turn right into the car park in the afternoon and turn left when exiting. (In the afternoon those that turn left into the car park are pushing in and this upsets others!) If everyone is considerate it will be safe and fair for all users.
I encourage parents who are not Prep parents to actively use our pick-up protocol. We have three staff members supervising this area.
Parents are asked to drive on if their child is not ready. This avoids any unnecessary delays.
Please ensure your name is displayed on the front dash board as this will speed up the process.
At no stage should you encourage children to wait outside of the school or church where they are not directly supervised.
Please note that the school office closes at 3:30pm, so arrangements must be made for your child to be collected before this time.
Please support us to ensure the safety of your children. For those families using the drive through for the first time, please contact the office for your laminated name card.
Interschool Touch Football – players wanted!
We have enough students to field 6 teams in the upcoming interschool touch football competition, which starts on Wednesday 2nd March. We do have a few spaces still available in the Year 5/6 teams, so if your child wants to play in a team and did not return a note, please let the school office know as soon as possible.

Welcome Assistant Director
This Thursday, we welcome our Assistant Director: Schools Mr Michael McCusker. It is always great to have Michael visit our school.
Quote of the Week
"No act of kindness, no matter how small is ever wasted."
-Aesop
Week 3 Term 1 Assembly
Please click here to view last week's assembly video.
2022 School Leaders
Congratulations to our 2022 school leaders, who were recognised at last Thursday's badge presentation ceremony. All year 6 students made their leadership pledge and look forward to the many opportunities throughout the year that will develop their leadership capabilities.
From the Office - Important Reminder
ICT (Information and Communication Technology) Forms
In order for your child to access technology resources at school, you must read the ICT Code of Practice and complete a google form for each child attending the school.
Thank you to those parents who have completed the relevant ICT Forms.
Failure to complete the form will result in loss of access to technology for your child.
If you are yet to complete the ICT Google Form, please click on the relevant link below and complete for each child attending St Mary's.
Prep – Year 2: https://forms.gle/DHYUmm98T8HxQQLY9
Year 3 – Year 6: https://forms.gle/bv1yReLCrnncVMVX9
Should you have any questions, please don't hesitate to contact the school office.
Run Club
Run Club this year starts on 16th February. Training will be on a Wednesday, straight after school until 3.45pm. Please pick up your children promptly so they are not waiting unattended.
Term 1 we will start with years 3-6.
Term 2 we will open up the club to all ages.
What to bring: Runners, comfortable clothing, water bottle and a positive attitude.
Our focus for Term 1 will be cross-country. We will be encouraging students to set their own small running goal and focus on their individual awesomeness.
It's going to be fun!
Mrs Dalglish, Mrs Houston & Mrs McGovern.
Sport News

Congratulations to Hamiora Borchardt on his selection in the 10-12 Southern Suburbs Basketball team. He will next play in the Mackay District Trials on Wednesday 16th February.
Well done Hamiora!
AFL Trials
10-12 boys and girls AFL trials will be held Wednesday 23rd February? Any interested students are to contact me for forms which have to be submitted by Monday 21st February.
Mrs Simone Sibley
HPE Teacher
Student Birthdays
We love celebrating your child's birthday, however, parents are reminded that if you would like to supply something for your child to share with their classmates, it must be individually wrapped. No cakes please. Ice blocks (zooper doopers) preferred. Thank you.
Student of the Week
Student Award Winners - Week 3, Term 1
| | | |
| --- | --- | --- |
| PC | Louis | For your amazing start to Prep! You worked so hard this week to show your teachers your very best work and made lovely green choices. Well done! |
| PP | Poppy | For being a great listener and classroom helper. Thank you Poppy, we are lucky to have you in our class! |
| PP | Lincoln | For completing all your work so neatly and carefully. Keep up the great work Lincoln! |
| 1B | Andre | the excellent start you have made in your new year one classroom. You are super helpful! |
| 1B | Ramani | working diligently in class always. You are a star! |
| 1L | Alek | For the leadership you have shown this week, demonstrating to your classmates appropriate classroom procedures. |
| 1L | Maggie | For the lovely manner you have used helping your classmates when they have needed help. Such a kind, caring leader. |
| 2A | Nathan | For a fabulous start to Year 2! You have focused and participated actively in all lessons. Wonderful work! |
| 2A | Sinead | For your conscientious approach to all activities. You take great pride and care in your work. A wonderful start to Year 2! |
| 2B | Mia | For being a respectful listener. We are so happy to have you at St Mary's. Welcome! |
| 2B | Rohan | For showing the virtue of diligence. You have put a big effort into your work. Great start to Year 2, Rohan! |
| 3B | Gabriel | For the confidence you have shown this week when contributing your thoughts to our class discussions. We have loved hearing your ideas. |
| 3B | Millie | For the initiative and friendliness you have shown in class this week. You are the first to offer help when you see a friend in need. Thank you! |
| 3M | Samuel | For starting the year of focused and ready to learn. You are always organised and have shown initiative to complete tasks quickly and to a high standard. |
| 3M | Jai | For starting of the year ready to learn and engaged in all tasks. You have shown your love for learning and willingness to participate in all class discussions. Keep up the great work Jai! |
| 4K | Jaylah | For starting the year off with great work ethic and enthusiasm. I am impressed with your book work and attitude towards being a class prayer leader. You are amazing! |
| 4P | Anirudh | For being a living example of "Oh Yeah". Your enthusiasm is contagious. |
| 4P | Joshua | For choosing to have a growth mindset and conquering your fears. |
| 5L | Ryan | For your diligence and organisation, You are always ready for learning and you offer excellent ideas during class discussions. Keep it up! |
| 5R | Archer | For a fantastic start to the year. It is great to see you trying so hard in all lessons. Keep up the fantastic effort! |
| 5R | Ava | For the concentration and focus you demonstrate during class time. You are working hard to make a great start to the year! |
| 6M | Millie | For sharing your ideas and knowledge with the class. You have enriched many lessons Millie! |
| 6M | Lennox | For your ability to give everything a go and do your very best. You set a great example to others Lennox! |
| 6V | Yongkang | For leading prayer and meditation with confidence. Thank you for setting an excellent example as our prayer person this week. |
| 6V | Katie | For excellent contributions to our class discussions this week and immaculate book work. |
Community News