Week 5, Term 1 2022 - 22nd February 2022
Principal's Reflection
Last week on assembly, I briefly spoke about the concept of 'grit'.
Grit is sticking it out in face of obstacles and setbacks in order to achieve long term goals. Whether you refer to it by other names - perseverance, determination or tenacity - I think we can all agree that grit is certainly a mindset that serves us well in both our personal and professional lives.
We all know people who embody the true meaning of grit. Globally, people like JK Rowling (of Harry Potter fame), and Australian tennis sensation Ashleigh Barty are two such examples where talent, tenacity and effort have enabled them to rise to top of their respective games. On a more local scale, we all know friends and colleagues that personify grit. On our St Mary's staff we have people like Mrs Dalglish, Mrs Parrish and Mrs Houston, whose efforts on the triathlon course and marathon track inspire others to push themselves in pursuit of their goals. These people provide for us an exemplar of how to display grit in our own lives.
Businesswoman, researcher and author Angela Duckworth, world-renowned expert on grit, has completed extensive research into the importance of grit in our everyday lives. Her book Grit: The Power of Passion and Perseverance is a #1 New York Times best seller. By way of a quick introduction to Angela's work, please view this short video.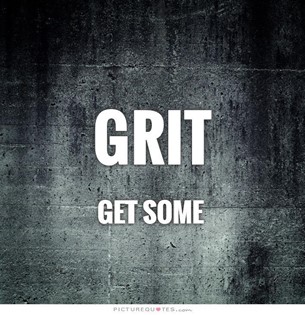 As Angela tells us, talent is important, but effort is more important. By consciously practicing a gritty nature, over time we can make positive changes to our ability to show persistence and determination.
It is from this perspective that we have formed our Pastoral Support and Wellbeing goal for 2022. Our aim is to develop students' grit, with a particular focus on increasing students' ability to persist when solving challenging mathematical problems.
This goal is specific in nature but will have natural benefits in other academic areas and life in general. Throughout the year, I will share more about the specific ways in which staff will promote student grit.
All the very best,
Wes Rose
Principal
From our Principal-Mr Wes Rose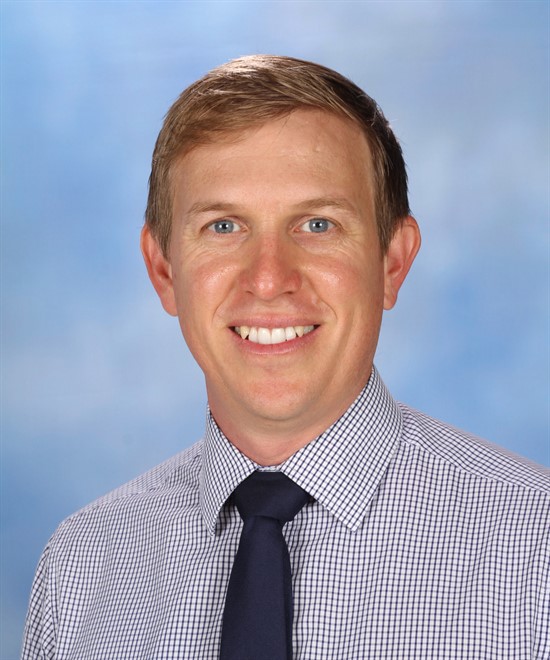 Children absent from school
This term, families are sure to encounter periods of home quarantine that will prevent their child/ren from attending school. Please note that your child's class teacher is actively planning for short term absences and will have some readily accessible work that your child can complete at home. Typically, this will include the homework sheet, pages from various year level textbooks and online work set by the teacher. If your child is in this circumstance, please contact your child's teacher directly and they will make the necessary arrangements.
Interschool Touch Football – players wanted!
We have enough students to field 6 teams in the upcoming interschool touch football competition, which starts on Wed 2nd March. We do have a few spaces still available in the Year 5/6 teams, so if your child wants to play in a team and did not return a note, please let the school office know asap. We also require a manager for a Year 5/6 boys team, so if you are able to assist please let the office know.
Quote of the Week
"If you are neutral in situations of injustice, you have chosen the side of the oppressor."
-Desmond Tutu
Week 4 Term 1 Assembly
Please click here to view last week's assembly video.
From the Office - Finance Dept
School fees were issued last week on the 15th February 2022 with a due date of 1st March 2022.
If you have not received a copy of your fees, please email smm_finance@rok.catholic.edu.au and I can send your Parent Statement to you.
If you would like to make a payment plan for 2022 there is still time. Please don't hesitate to contact me to talk about payment plan options.
Kind regards
Kathy Parrish
Finance Officer
Office Reminders
Telephone Numbers
A reminder to to parents that when receiving a call from St Mary's school, the number will display as a Rockhampton number - 4994 8270.
However, if you wish to contact the school office, please continue to call on the usual number - 4951 1743. Please check that this is the number stored in your telephone to call us!
Office Hours
Monday to Friday
8am to 3:30pm
Students who arrive late to school, are to sign in at the School Office. If you collect your child early before 3pm you must also notify the school office before leaving school, so the school roll can be updated.
Student Absences
Student absences from school can be advised through our St Mary's Schoolzine App by clicking on the 'Absentee' tile and completing your student's details. Parents can also use our designated phone number 4994 8271 or email SMM_Absences@rok.catholic.edu.au to inform the school if your student is to be absent.
Details on how to download the St Mary's App can be found by clicking the link below.
Once downloaded, please complete your registration, using our school passcode 4142.
If you have any queries or difficulties downloading the app please contact the school office.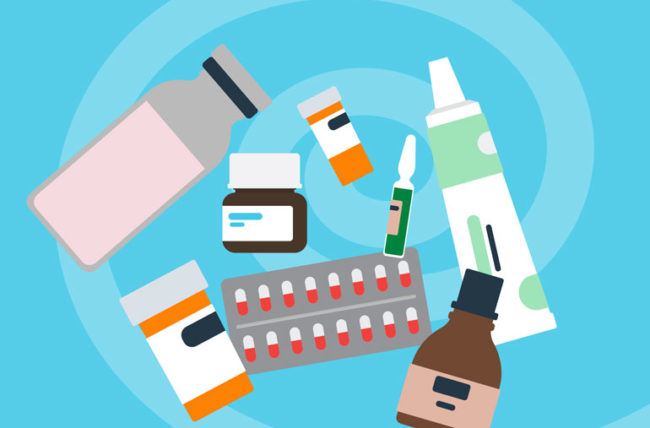 Student Medication
All medications administered during school hours require a completed medication form signed by a parent. These are available from the school office. Medication needs to be labelled by a pharmacist with your student's name and dosage.
Please inform office staff of any student allergies.
Personal Details
Do we have your correct personal and address details?
Please ensure all residential addresses and other personal details held by the school are up to date and correct.
The easiest way for families to check this information is by logging into their Parent Lounge account on our St Mary's School website smmrok.catholic.edu.au or by using the 'Parent Lounge' tile on the St Mary's App to review what is recorded.
1. Click on the Parent Lounge icon
2. a) Enter your Username (Parent code located on school fees statements-6 digit number) and
Password
If you do not know or have misplaced your password, click on 'Forgot Password?'
b) Click 'Login'
Once logged in - Click "Parent Details" then "View Address Details".
If address details are correct, no further action is required.
If the address is incorrect, change it via "Update Address Details" then "Update Address" in Parent Lounge. Once saved the address will be updated.
Shrove Tuesday - 1st March
Shrove Tuesday is the day before Lent which begins on Ash Wednesday. The name Shrove comes from the old middle English word 'Shriven' meaning to go to confession to say sorry for the wrong things you've done.
The other name for this day, Pancake Day, comes from the old English custom of using up all the fattening ingredients in the house before Lent, so that people were ready to fast during Lent. The fattening ingredients that most people had in their houses in those days were eggs and milk. A very simple recipe to use up these ingredients was to combine them with some flour and make pancakes!
Don't forget to place your order for pancakes next Tuesday!
Gluten free option available.
All proceeds to Project Compassion.
Ash Wednesday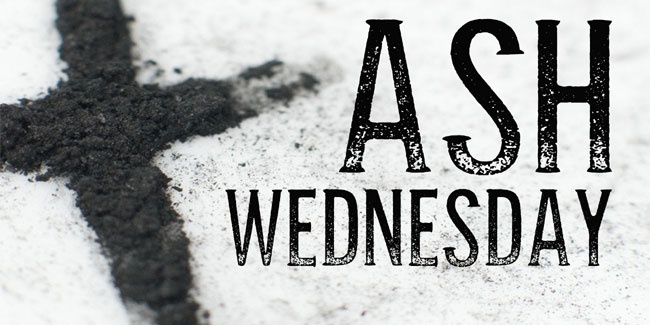 This year due to Covid restrictions, each year level will hold an Ash Wednesday Liturgy and the reception of blessed ashes at 8:45am.
Clean Up Australia Day
On Sunday 6th March we continue our commitment to caring for Our Common Home by inviting everyone to participate in Clean Up Australia Day.
This video illustrates the importance of us all working together for this cause. We will meet at Quota Park (near the Ocean International) at 9am. We hope to see you there.
Peace & blessings,
Mrs Terri Leotta
APRE/Teacher
Sport News

Congratulations to Evie Clarendon on her selection in the 10-12 Mackay District Hockey team. Evie will next play in the Capricornia Trials in Rockhampton on Thursday 17 March. Well done Evie.
Other Sport Information
AusKick kicks off Friday 25th February from 4pm-5pm at Rogers Oval, east Mackay. Contact tina.ramsland@afl.com.au for further information
League Stars kicks off Monday 28th February from 3.30pm-4.30pm at Mackay West State School (5-8 year olds) and Tuesday March 1st from 3.30pm-4.30pm at Mackay West State School (9-12 year olds). Contact LEAGUESTARS.COM for further information

Mrs Simone Sibley
HPE Teacher
Run Club
Student of the Week
Week 4, Term 1 Student Award Winners
PC
Eloise
For your enthusiasm and care when completing our SoundWaves work. You are a star!
PP
Bowen
For wonderful work when learning our new sounds this week. Well done Bowen!
PP
Lacey
For your enthusiasm towards all learning tasks in Prep. Great work Lacey!
1B
Hunter
For displaying the virtues of care and respect with your classmates. Well done!
1B
Riley
For being kind and helpful in year one! Your caring attitude is amazing.
1L
Ellie
For your wonderful contributions in our Soundwaves lessons. You can spell like a champ!
1L
Holly
For wonderful writing about your weekend. What lovely sentences!
2A
Faith
For listening well and contributing thoughtful answers in class.
2A
Oaklan
For always concentrating and taking great pride in everything you do!
2B
Cooper
For listening well, working hard and always doing the right thing. What an awesome student you are!!!
2B
Charlie
For trying your best in year 2. You are working hard in class and I love the way you help your friends. Well done, Charlie!
3B
Emily
For your happy and enthusiastic attitude towards all aspects of class. You have made a great start to Year 3.
3B
Jayce
For being a polite and courteous member of our class. You set a wonderful example for others with your beautiful manners.
3M
Maisy
For stepping out of your comfort zone and having the confidence to come up the front of the class and answer questions. Keep up the great work!
3M
Elly
For showing your eagerness to learn and extend yourself. You clearly take great care in the standard of your work and correctly completing all tasks. Keep up the great work Elly!
4C
Annalise
For being consistently reliable. We can always count on you to be on task and meeting classroom expectations.
4C
Ryder
For applying a Growth Mindset towards mathematical problem-solving. Your enthusiasm for challenging tasks is inspirational. Well Done Ryder.
4K
William
For being a AAA role model. You are always ready for learning, always engaged in activities and always doing your best.
4K
Sophia
For being a AAA role model classmate. You are always ready for learning, always engaged in activities and always doing your best.
5L
Milla
For your impeccable bookwork. Your work is neat and tidy and you pay close attention to detail. Well done!

5L
Thomas
For your enthusiasm during HASS lessons. You contribute valued ideas during class discussions and you have recalled important facts. Well done.
5R
Amara
For being such an excellent classmate to other students in 5R. You have such a great attitude towards your
work and you're always prepared to help someone in need. A great personal quality to have.

5R
Hamiora
For showing a responsible attitude to all his learning areas. You are always a most cooperative and helpful student in class. Keep up the fantastic work!
6M
Aiden
For your excellent start to year 6. You are enthusiastic, hard working and on task. Keep it up Aiden!
6M
Suporna
For your hard work and application. You are nailing maths Suporna! Great work!
6V
Kaylani
For displaying the virtue of confidence when reading aloud to the class and sharing your ideas. Well done Kaylani!!
6V
Darcy
For being a diligent worker and a friendly, cooperative student. Keep working hard Darcy!
Collection Notice for Parents/Guardians
The Australian Government Department of Education, Skills and Employment, would like to notify you that a request has been made for St Mary's to provide residential address and other information as required under the Australian Education Regulation 2013.

Please click on the link below for further information.
Community News