Week 10, Term 1 2022 - 29th March 2022
APRE's Reflection
Due to Easter Sunday being the last weekend of the school holidays, we will delay Resurrection/Easter activities until week one in Term 2. It has been requested by our Catholic Education Office that we refrain from distributing any Easter eggs or participate in any Easter Sunday activities this week. Instead, we will focus on the season of Lent and the Holy Week stories preceding Easter Sunday. We will celebrate Easter on our return to school with an Easter Liturgy.
This Resurrection Cookie Recipe offers a beautiful way to discuss Holy Week and Jesus' Resurrection with your children.
May the glory and the promise of this joyous time of year bring peace and happiness to you. Have a safe, faith-filled holiday. Happy Easter!
Terri Leotta
APRE/Teacher
Holy Week Prayer Celebration
This Thursday morning we invite all students to dress in the custom of Jesus' time for a Holy Week Prayer Celebration, where we revisit the events of Holy Week, to be held in the School Hall.
The picture at right is an indication of what to wear. Please ensure students wear their school uniform underneath.
MJR Focus of the Week
This week our MJR focus was "Attitude of Gratitude." This written piece by Malachi in Year 2 is a beautiful example of seeing the blessings in your life.
Mrs Terri Leotta
APRE/Teacher
From our Principal - Mr Wes Rose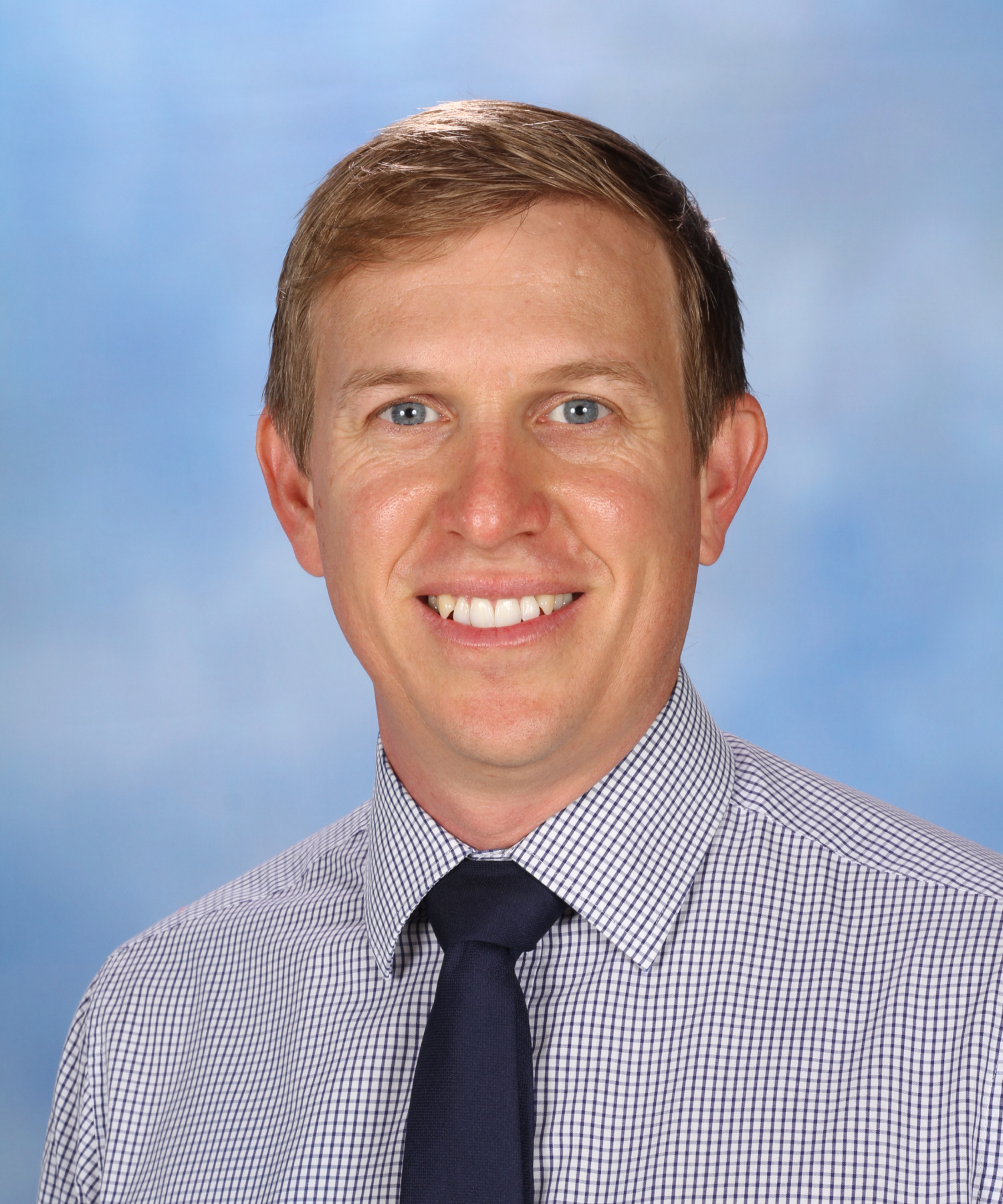 Staff News
This week we farewell Mr Rob Townsend, who has been teaching 5L the past four weeks. Rob has done a marvellous job with the class and I know that they will miss him. On behalf of the school community, I thank Rob for his efforts and wish him well for his future teaching career.
Next term, we welcome back Mrs Lewis, who returns from sick leave to teach 5L. It will be great to have Mrs Lewis return to St Mary's.
We have also appointed two new tuckshop assistants, who will assist Mr Gibbs each week. Welcome to Anantha Ayyagari (Thursdays) Sandra O'Halloran (Fridays).
School Holidays
A reminder that Term 1 concludes for students this Thursday 31st March. Please note that this Friday 1st April, school staff are involved in the Bishop's In-service Day, which is a pupil free day. I wish all students, staff and families a relaxing school holiday break and a holy Easter. Term 2 resumes on Tuesday 19th April.
MJR Year 6 training session
On Tuesday 19th April, our Year 6 students will be involved in a training session to prepare them to lead Making Jesus Real (MJR) sessions. MJR focuses on various gospel values and virtues, inviting students to reflect on the way they see the world and live their lives. Groups of Prep-Year 5 students, led by the Year 6 students, will gather each Friday afternoon for these lessons, which are always a highlight of the year for all students. I sincerely thank Mrs Leotta for once again organising these sessions.
Baby News
Congratulations to Samuel Hy (Year 3B) and his family who last week welcomed a baby boy, Louis to their family.
Maintenance Jobs
Each school holiday break, we take the opportunity to schedule maintenance jobs that would otherwise disrupt the school day. The following jobs will be completed these holidays:
The flooring in the boys and girls toilets will be resealed.
The walkway between B Block and the library will be re-roofed.
The fencing area near the aviary and pick up shed will be reconfigured, to enable a larger play area for prep students.
Air conditioner servicing in B Block
Quote of the Week
"No matter how talented you are, your talent will fail if you're not skilled.
Skill is achieved through practice. Work hard and dedicate yourself to being a better person every single day."
-Will Smith
Prep 2023 Enrolments
Do you have a Prep student beginning in 2023?
Thank you to those families who have already submitted their enrolment application online. We encourage both existing and new families who have a child starting Prep next year to lodge their enrolment application as soon as possible. Applications are to be made via our online enrolment form available from our website www.smmrok.catholic.edu.au with interviews to commence on 9th May.
Please contact the school office for further information or any assistance required.
Project Compassion-Fifth Week of Lent
Shaniella 23, grew up in a remote village in the Solomon Islands in a province which has limited educational and job opportunities–and one of the country's highest poverty rates. After leaving school, she decided to move closer to the capital city, Honiara, to study hospitality and tourism. However, her vocational training school was hit by a landslide and cyclone in quick succession, destroying its water supply system and the vegetable garden that it relies on for food.
With your generous support, Caritas Australia has helped the school to install water tanks, re-establish its garden and provided training in disaster risk reduction. Shaniella can now complete her job skills training and the school has enough food and water for its students.
Please donate to Project Compassion 2022 so this transformational program can continue to empower and strengthen vulnerable communities For All Future Generations.
Together, we can help vulnerable communities face their challenges today and build a better tomorrow For All Future Generations.
You can donate through Project Compassion donation boxes in classrooms, by visiting lent.caritas.org.au, or by calling 1800 024 413.
Caritas Classroom Tally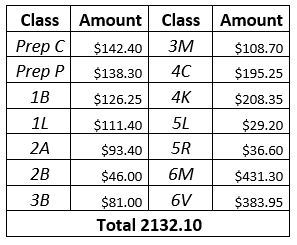 Green Card/Nude Food Draw -Thursday 31st March
This Thursday, the Green Card pizza voucher winners will be drawn.
There will be a winners for each year level AND a Prep-Yr 6 draw.
The winner of this draw receives a movie & popcorn afternoon for their class.
Congratulations to our students for being organised, persistent,
resilient, confident or for getting-along with others.
We will also have our Nude Food raffle ticket draw.
The winner will receive a Baskin- Robbins voucher.
Thank you to students who have kept their lunchboxes
free of single use plastic & wrappers.
Sport News
2022 Year 3-6 Cross-Country/Fun Run
Our 2022 Inter-House Cross-Country/Fun Run is on tomorrow, Wednesday 30th of March, at Queens Park. Students will need to arrive at school promptly wearing their sports shorts and house shirt. Students will be transported to the venue by bus. Once students are assembled at Queens Park, races will commence.

The order of events and approximate times will be:
• 9:10am 9 years and under (2014, 2013) 2km Competitive Race Boys
9 years and under (2014, 2013) 2km Competitive Race Girls
• 9:30am 10 years (2012) 2km Competitive Race Boys
10 years (2012) 2km Competitive Race Girls
• 9:50am 11 years (2011) 3km Competitive Race Boys
11 years (2011) 3km Competitive Race Girls
• 10:10am 12 years (2010) 3km Competitive Race Boys
12 years (2010) 3km Competitive Race Girls
• Fun Run Boys 1km
• Fun Run Girls 1km
Students will choose on the day to compete in either the Competitive Race OR the Fun Run. The students cannot enter both. The Competitive Race will have placing ribbons and will be the trial for the selection of the St Mary's Cross-Country Team. The Fun Run is not for placing, it will be a staggered start with participation points being allocated for every student who completes the run. At the end of the day, the winning house will be announced.

What to Pack
- Healthy snack to take to Queens Park
- WATER BOTTLE
- Hat, sunscreen applied before school
PLEASE NOTE: Tuckshop will be available for first break upon returning to school.
Thank you to the parents who have already offered their help. I am still after volunteers, so if you are able to stand at a station and cheer on our runners, please send an email to the address below. The job required is very low on difficulty factor but very high on job satisfaction.

We're hoping for a fun day finished with tired legs and full hearts. See you at the track.
Simone Sibley
HPE Teacher
simone_sibley@rok.catholic.edu.au

Congratulations to Fynn Shears and Thomas Hurley for their selection in the Mackay District Rugby League teams. The boys will try out for the Capricornia team in Term 2. Well done and good luck boys.
Congratulations to Zac Callinan for his selection in the Mackay District Soccer team. He will try out for the Capricornia team in Term 2. Well done and good luck Zac.
Congratulations to Emmi Burgess for her selection in the Capricornia netball team. She will participate in the Queensland Schools Championships later this year in Caloundra. Well done and good luck Emmi.
Touch Footy Draw - Round 4
Tomorow will be the last game of this touch football competition. As we have only played 3 games so far, we will not be having grand finals. This will just be the last round game before we conclude for the year. Next year, however, we will come back with a full season, plus finals.
Junior Fun Run Wrap-Up
Well done to the Prep – Year 2 students who participated in the St Mary's Junior Fun Run this morning. Congratulations to the following students for their placings today.
It was a fantastic morning filled with fun, energy and smiles. Thank you to all the families that attended our event.
Prep Boys: Declan De Paoli, Louis Connors, Lochlan Mordue
Prep Girls: Amelia Brake, Sienna Gibbs, Gwen Truscott
Year 1 Boys: Alfie Moffat, Hunter Mapp, Charlie Strickland
Year 1 Girls: Matilda O'Keeffe, Tayla McGuiness, Heidi Doll
Year 2 Boys: Oliver Petersen, Malachi Nyenuh, Caleb Karcz & Lucas De Paoli
Year 2 Girls: Emerson O'Keeffe, Jayda Roberts, Alecxa Reynolds
Many thanks to Mrs Sibley for organising this great event.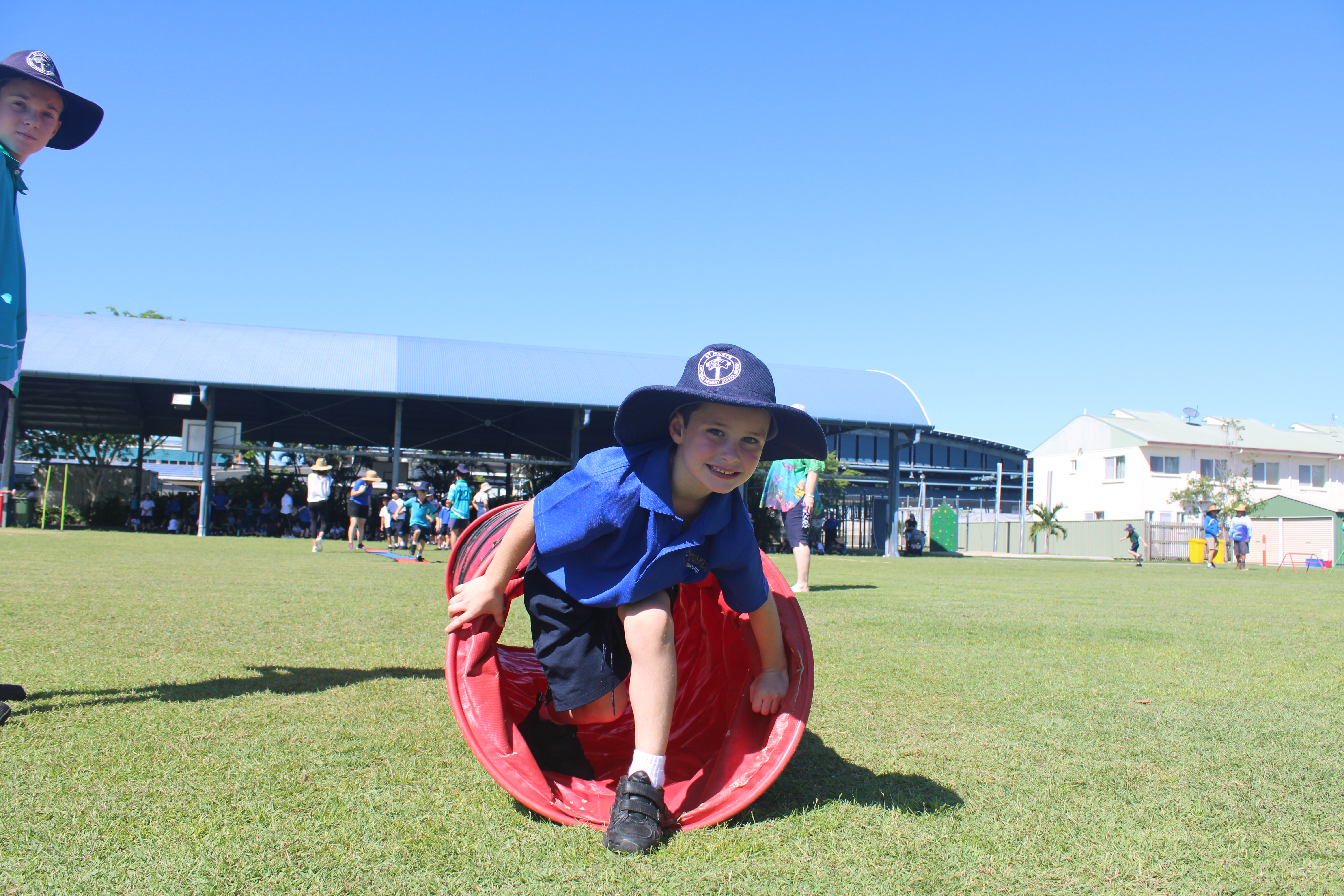 Run Club - Cancelled
Student of the Week
Week 9, Term 1 Student Award Winners
| | | |
| --- | --- | --- |
| PC | Adeline | For the care you put into completing your sound work every day. Your are amazing! |
| PP | Halle | For giving great sentence ideas during our 'photo of the day' shared writing time. Thank you Halle! |
| PP | Amelia | For being a wonderful audience member during our show and share sessions. You listen carefully to the speaker and ask great questions. Thank you Amelia! |
| 1B | Millie | For displaying perseverance when using new strategies to work out subtraction problems. Awesome work Millie! |
| 1L | Evie | You are always concentrating, contributing and ready to learn. You're rocking grade one! |
| 1L | Aarya | For your excellence in writing. You go the extra mile with spelling and neatness. |
| 2A | Mila | For always staying focused in class and giving your best efforts. |
| 2A | Meeka | For using wonderful expression in your reading! |
| 2B | Caleb | Caleb, you always give such great detail within your responses in our learning. You always have a new great idea or something insightful to share with 2B. Fabulous work! |
| 2B | Malachi | Malachi, you always give such great detail within your responses in our learning. You always have a new great idea or something insightful to share with 2B. Fabulous work! |
| 3B | Makenna | For the fantastic improvements you have made in your reading. You are a Super Star! |
| 3B | Nina | For the fantastic improvements you have made in your reading. You are a Super Star! |
| 3M | Matilda | For your participation during our soundwaves lessons this week. You clearly have an extensive knowledge of your sounds. |
| 4C | Isabelle | For the confidence you displayed in choosing to lead meditation for the whole class. With your clear, calming voice, we were all mesmerised. Well done Guru Izzy! |
| 4K | Brinda | For being an expert at identifying equivalent fractions. You complete your tasks carefully and capably. Well done Brinda. |
| 5L | Heidi | For your continual hard work and the pride you show in all tasks. Keep it up! |
| 5L | Nathalie | For demonstrating a never give up attitude. You showed grit to develop an understanding of division in mathematics. |
| 5R | Deepthii | For always giving 100% effort in absolutely everything you do. You are a fantastic role model! |
| 5R | Harry | For the effort and concentration you show during maths lessons. You are working hard to improve each day. Keep it up! |
| 6M | Charlotte | For your wonderfully descriptive and entertaining creative writing on your favourite food. You used interesting vocabulary and humour to ensure your audience was fully engaged and wanting more! |
| 6M | Bodene | For the hard work and grit you are showing in maths. You are listening, applying what you have learnt and experiencing success. You should be very proud of the progress you are making Bodene! |
| 6V | Ryan | For demonstrating excellent knowledge of the Eucharist during 6V's visit from Sr Denise. Great work Ryan. |
| 6V | Eddison | For being an enthusiastic participant in our mock "Passing of a bill" activity and demonstrating excellent understanding during HASS lessons this term. Well done Eddie. |
Community News