Week 4, Term 2 2022 - 10th May 2022
APRE's Reflection
We often hear of Jesus being called The Good Shepherd. The reference to Jesus being a shepherd, who were hired help and generally regarded as basically untrustworthy appears to be an offensive choice. Shepherds were often accused of illicitly selling off the sheep's milk and even the occasional lamb. They lived roughly, out in the hills with the sheep for months and often risked their lives for their flock, yet were still regarded with suspicion. Shepherds were held in such low regard that they could not appear in court as a witness. Yet, despite this ominous picture of shepherds, Jesus described himself as the Good Shepherd.
With that one adjective he acknowledged the reputation of shepherds but utterly dismissed it by describing himself as a shepherd – but a 'good' shepherd. He chose to describe himself as the worst of all occupations but raised the status to impeccable heights.
In describing himself as the Good Shepherd, Jesus joined a distinguished list of biblical shepherds: Abraham, his son Isaac, and grandson Jacob were all shepherds. Moses was tending the flock of his father-in-law. Also, King David began life as a humble shepherd-boy. So, despite the poor reputation of shepherds in Jewish society, some of the greatest leaders of the Jews began life as shepherds.
Jesus' words were chosen carefully because he knew the power they could hold. Each sentence was a message and clearly his reference to shepherd, was another reminder that from any position in life we can live with integrity, purpose and humility. We can all be 'good.'
Peace and blessings,
Terri Leotta
APRE/Teacher
From our Principal - Mr Wes Rose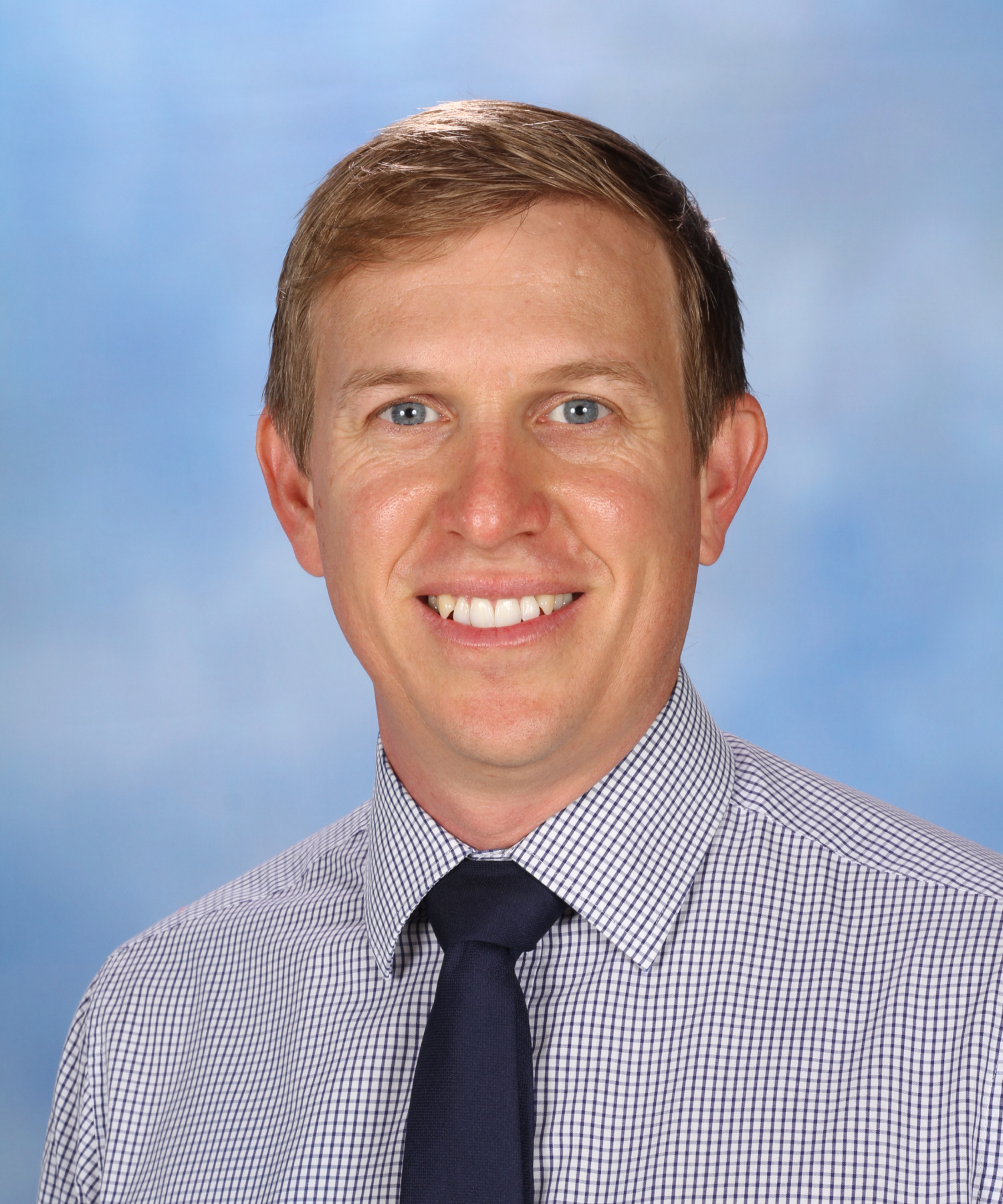 Satisfaction Survey
Every 3 years the Catholic Education: Diocese of Rockhampton conducts satisfaction surveys for schools. These surveys form part of our school improvement data and assist us to officially 'check in' with our stakeholders to monitor how things are going. St Mary's survey will be open from 16th - 27th May. In the coming week, all parents, staff and Year 4-6 students will be sent a link to the survey, and I invite everyone to submit a response. Please check your email inbox from the 16th May and let the office know if you need assistance.
Baby News
Congratulations to Melanie (long-serving teacher) & Mark Parrott on the safe arrival of their son Gavin. Baby Gavin arrived last week, just in time for Melanie's first Mother's Day as a Mum!
NAPLAN
All the best to the Year 3 and 5 students who participate in NAPLAN literacy and numeracy tests this week. These tests (with the exception of Year 3 writing) are completed 'online', with students using the Chromebooks and computer lab. Students have been well prepared by their teachers, and I am confident they will do well again this year.
Staff News
- Mrs Sibley is away this week. Due to a shortage in relief teachers, there will be no HPE lessons this week. These lessons will be rescheduled to later in the term.
- Mrs Emily Dalglish is away this Tuesday to Thursday.
- The regional principal's meeting is this Thursday at Catherine McAuley College. Mr Rose will attend
- Mr Rose and Mrs Leotta will attend a training course about leading challenging conversations, held at Harrup Park this Friday. Mrs Battaia will be acting principal in their absence.
Sporting Talent Search "You for 2032"
Queensland Representative School Sport wish to advise about the QAS state-wide talent identification opportunity that could potentially see students on a pathway to the 2032 Olympic and Paralympic Games in Brisbane.
This program is called Youfor2032 and is designed to unearth the next generation of elite Queensland athletes who have the potential to win on the world stage, including the Brisbane 2032 Olympic and Paralympic Games. There are up to 15 Olympic and 8 Paralympic sports looking to match their best coaches with Queensland's best talent. It doesn't matter if students have experience in any of these sports. Athletic ability coupled with a great attitude and supportive parents or guardians are the key ingredients needed to excel in this program.
Those successful in being selected for Youfor2032 will receive expert training, coaching and development support, from State and National Sporting Organisations as well as the QAS. This could be the first step in an incredible journey for our students.
Visit the program website for more information – www.qld.gov.au/youfor2032
Brisbane Roar Soccer Clinic
Recently, Mackay Northern Beaches SHSS partnered with Brisbane Roar to offer a skills training centre for 8-13 year olds. As part of this we are offering a 6 week clinic at MNBSHS starting next week and a have a number of flyers to hand out to local primary schools. Registrations are now open for the Term 2 intake. Email Mr Fraser – MNBSHS Football Coordinator for more information dfras46@eq.edu.au

Quote of the Week
"Patience is not passive. On the contrary, it is concentrated strength."
-Bruce Lee
P & F News
St Mary's Trivia Night
Get set and racing for this year's Trivia Night "A Day at the Races".
What to expect:
* 8 Rounds of trivia fun
* $500 CASH PRIZE for the winning team
* Pizza & nibbles provided
* Raffles & games
* Prizes for the best dressed team
****NEW VIP TABLES AVAILABLE***
No single tickets will be sold - bookings for teams of 8 or 10 only
Nominate a table captain and book at table.
Bookings close Friday 27th May
Tickets can be purchased online by scanning below or click https://www.trybooking.com/BZDSN
From our Office - Finance Department
Dear Parents
Please note that Term 2 school fees are due today. Thank you to those parents who have made payments already or who have entered into a payment arrangement.
If you have not yet received your school fees account, please contact the office so that we can send you a copy of your statement.
Should you be experiencing any financial difficulties in paying fees, please don't hesitate to contact me to discuss payment arrangement options.
Mrs Kathy Parrish
Finance Officer
Sacramental Program 2022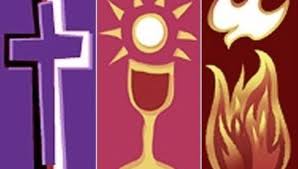 Free Dress Day-Friday 20th May
Don't forget to come in free dress this Friday.
Support our St Mary's Christmas Fair by bringing a $2 donation day to your teacher.
Premier's Reading Challenge
READY, SET, READ.....!
MONDAY 9th MAY to FRIDAY 26th AUGUST
St Mary's is participating in the 2022 Premier's Reading Challenge.
The Premier's Reading Challenge aims to improve literacy
and encourage children to read for pleasure and learning.
Start reading now!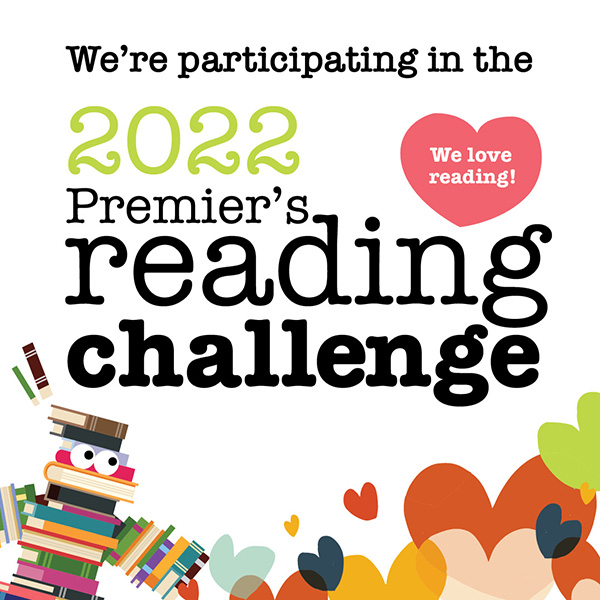 Ninja Playground Opening
Thank you to the parents, staff and students who attended the official opening of the senior years 'Ninja' playground yesterday. This was a significant project for our P&F association and it was wonderful to recognise their commitment to finding this great play space.
Thank you to P&F president, Dan Kinnane and school captains, Eddie Rose and Lily Cheyne for speaking at the opening. A good time was had by all, with the parents even having a go at conquering the warped wall! Sincere thanks to all parents who assisted, the BBQ meal was delicious!
Prep Mother's Day Celebration
Our Prep mums enjoyed a very special "Mother's Day Celebration" last Friday. We hope all our mums were spoilt and had wonderful day on Sunday!
Prev
Showing images
1 - 8
of 19
Next
Student of the Week
Week 3, Term 2 Student Award Winners
| | | |
| --- | --- | --- |
| PC | Hudson | For your persistence with learning to write the letter a. You kept trying until you got it, well done! |
| PC | Lishwanth | For being a kind and responsible class member who is always willing to help and encourage a friend in need. Thank you for being you! |
| PP | Ainnah | For completing work neatly and carefully. Thank you for the effort that you put into all that you do Ainnah! |
| PP | Adelynn | For being a great classroom helper. Thank you for working so hard to look after our classroom! |
| 1B | Dillon | For presenting a show and share item that was humorous, creative and entertaining. Brilliant effort Dillon! |
| 1B | Charlie | For successfully applying your addition strategies in your maths tasks this week. Super effort! |
| 1L | Clanci | For being an awesome student in all ways and always! You're rocking year one! |
| 1L | Milah | For great effort in writing, with both your spelling and your neatness in the lines. |
| 2A | Lucas | For being a helpful class member and always working diligently at set tasks. |
| 2B | Charlie | For making a great start to the term. You have worked hard to improve your handwriting and it is a pleasure to see your neat work! |
| 3B | Mila | For the support and encouragement you show your classmates when they need help. |
| 3M | Raj | For the way you used your imagination and thought outside of the box during our writing lessons this week. Your stories are a pleasure to read. |
| 3M | Ashlyn | For the way you used your imagination and thought outside of the box during our writing lessons this week. Your stories are a pleasure to read. |
| 4C | Rahill | For your enthusiasm and involvement in class work and discussions. You are always ready to contribute and complete your work to the best of your ability. Keep up the great work! |
| 4K | Max | For improved concentration and application to your maths work. You dug deep and completed your exit slip in a timely manner with 100% accuracy - keep it up! |
| 4K | Annaliese | For picking up our major math focus with ease this week. You are a vertical multiplication wizard - well done! |
| 5L | Jordan | Jordan you are a ray of sunshine in the 5L classroom. You always wear a big, bright smile and have a 'Can Do' attitude!! It's wonderful to see such positivity!! Keep smiling and keep shining! |
| 5L | Nev | I love that you have listened and answered questions with some thought, even when you aren't quite sure of the answer. You definitely made me smile this week! Keep persisting! |
| 5R | Cooper | For always listening and contributing to class discussions. You have been trying so hard lately, keep up the great work. |
| 5R | Aylah | For continuing to work really hard in mathematics lessons. You are doing a fantastic job, keep it up! |
| 6M | Charlotte | For the enthusiasm and energy you bring to group work. You helped your group do a terrific presentation of the differences between facts and opinions. |
| 6M | Oliver | For the positivity and encouragement you show towards others. It is very much appreciated. |
| 6V | Lara | For writing an excellent persuasive text to explain why 80s music is better than music being released today. You had some very convincing reasons to support your point of view. Well done Lara! |
| 6V | Piper | For displaying the virtue of persistence in maths this week. Your hard work and focus has helped you to achieve some great results. |
St Mary's Parish News
Community News