Week 9, Term 4 2020 - 1st December 2020
Principal's Final Address for 2020
From our Principal - Mr Wes Rose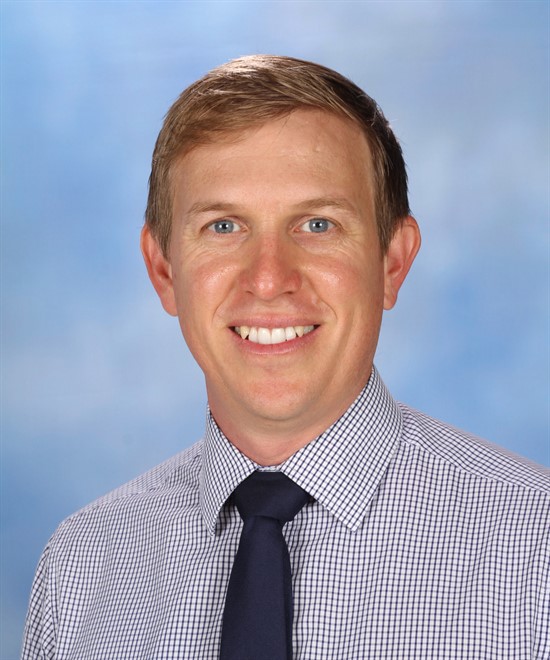 Thank you
I extend my thanks to all staff parents and students for their efforts this year. It has certainly been a memorable year in many ways and I am sure that we all look forward to a great 2021 school year. I wish everyone a safe and Merry Christmas and a Happy New Year.
Building Works Update
Work continues on our Early Learning Precinct (Prep and Yr 1), which is due for completion by mid-January 2021, ready for the start of Term 1. I thank everyone for their patience as we finish the final stage in our building project.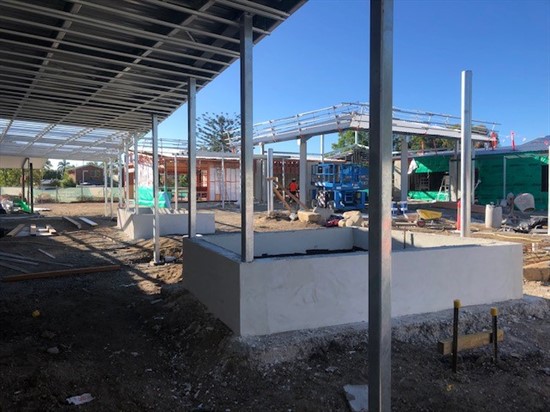 Christmas Assembly
Our students have been busily learning several Christmas dances under the expert tutelage of our Performing Arts Teacher, Mrs Wood. This Friday 4th December from 8:45am in the Basketball Court we will host our Christmas Assembly, where our students will showcase these performances. All parents/relatives are invited to attend. Due to health requirements, there will be a QR Code sign in register that all visitors will need to complete upon arrival. Parents are asked to remain in the parent spectator section and adhere to COVID-safe protocols during the event. Parents are also asked to bring their own seats to this event.
2021 School Leaders
Last Wednesday, 43 Year 5 students made a leadership speech, nominating for school leadership positions. Following the selection process, I am pleased to announce our school leaders for 2021 are;
School Captains: Archer Durnsford and Alexis Sorbello
Vice Captains: Harper Shields and Ally Kinnane
Illawong Blue Captains: Zane Galea and Riley Albert
Iluka White Captains: Ben Symons and Lily Woods
Eungella Green Captains: Blake Battaia and Olivia Benson
Student Ministry: Muno Mhashu and Zoe Ruddick
Social Justice: Wyatt Noon and Sophia Dela Torre
Cultural Leaders: Izabella Lowe and Emma Pace

These students will do a fine job in representing the school next year. Congratulations!
End of Year Mass
Many thanks to the students, staff and parents who attended today's Mass, led by Fr Don White. I sincerely thank Mrs Leotta (APRE) for her efforts in preparing this Mass, which was a lovely way to conclude our school year.
Classes for 2021
Students will receive a letter tomorrow afternoon advising of their class teacher for 2021. Careful consideration has been taken to create these classes, with input from students, the class teachers and the school leadership team.
Semester Two Reports
Please note that Semester 2 report cards will be available via Parent lounge from 4pm tomorrow, Wednesday 2nd December. To access Parent Lounge, follow these simple steps;
Open the St Mary's schoolzine app and click the 'Parent Lounge' tile. Alternatively, click here.
Login with your username (6 digit ID code which can be found on your school fee account). Your password remains the same as previously used.
Click on the 'Academic Reports' tab.
If you have any issues accessing your Parent Lounge account please contact the school office.
Graduation Dinner
Last Thursday's Year 6 Graduation dinner was a superb event, with our 59 students, their families and many staff in attendance. This event would not have been possible without the efforts of our parent organising committee, who did an amazing job of making this event happen. I also thank our generous sponsors who made a make financial contribution to this evening. Finally, I sincerely congratulate our students on the completion of their primary schooling years and wish them all the best for the future.
2021 School Dates
Term 1
Wednesday 27 January to Thursday 1 April (10 weeks)
Friday 2 April - Good Friday Public Holiday
Monday 5 April - Easter Monday Public Holiday
School Holidays Friday 2 April to Sunday 18 April
Term 2
Monday 19 April to Friday 25 June (10 weeks)
Sunday 25 April - ANZAC Day
Monday 3 May - Labour Day Public Holiday
School Holidays Saturday 26 June to Sunday 11 July
Term 3
Monday 12 July to Friday 17 September (10 weeks)
School Holidays Saturday 18 September to Monday 4 October
Monday 4 October - Queens Birthday Public Holiday
Term 4
Tuesday 5 October to Friday 3 December (9 weeks)
Quote of the Week
"Optimism doesn't wait on facts; it deals with prospects."

-Norman Cousins
Sport News
Swimming Carnival Record Breakers
Our annual St Mary's Interhouse Swimming Carnival at the Memorial Pool saw much excitement throughout the day with 8 records being broken!
Details are:
Evie Clarendon – 9 year girls 50m Butterfly 58.06 ( previous record – 59.00 L Hope 2000)
Leo Christensen – 9 year boys 50m Freestyle 39:57 (Previous record- 42.28 R Bagley 2018)
-9 year boys 50m Butterfly 54:02 ( Previous record – 57:21 O Savige 2017)
Sunny Hodder – 10 year girls 50m Breaststroke 51:62 (Previous record - 53.06 I Milfull 2017)
Rourke Bagley – 11 year Boys 50m Freestyle 32.86 ( Previous record - 34.28 J Chambeyron 2003)
-11 year boys 50m Breaststroke 48.05 ( Previous record - 52.23 A Church 1998)
- 11 year boys 50m backstroke 42.65 (Previous record – 46.62 J Chambeyron 2003)
- 11 year boys 50m Butterfly 39.50 ( Previous record – 47.68 D Pattinson 1998)
2021 Capricornia Swimming Trials
Information is available for students interested in attending the 2021 Capricornia Swimming Trial for 10-12 years. Regional selections will be based on times recorded at a QSA sanctioned long course meet in a 50m pool during the current season. There is also a local trial being held on the 2nd February 2021 for students NOT affiliated to a club.
Please email caroline_kerrisk@rok.catholic.edu.au for nomination procedures or time standards (Due 12 February 2021)
Spirit of St Mary's Sports Award
At the end of each year we present a very special award called the Spirit of St Mary's Sports Award. This year was like no other, with a lot of our main sporting events being cancelled. However, this year's winner still shone through.
From prep to year 6, this student has always given his absolute best with a fierce loyalty to his team, his school, and most importantly, his mates.
With outstanding sportsmanship, a calm gentle manner, and a great smile, this year's Spirit of St Mary's sports award was presented to Mateo Fatnowna.
Mrs Caroline Kerrisk
HPE Teacher
Tuckshop Closed Friday 4th December
Tuckshop will be open tomorrow and Thursday
but closed on Friday to allow for cleaning.
Thank you to all our wonderful volunteers in 2020.
Sharon Smith
Tuckshop Convenor
Year 1 Excursion
Our Year 1 students recently enjoyed a picnic and play in Queen's Park followed by a visit to Artspace where they participated in interactive activities based on the current exhibitions. Life is fun in Year 1!
Student of the Week
PB

Jayda for participating so reverently during our Nativity Prayer Celebration! Well done!

Caleb for the excellent way you read at our Nativity Prayer Celebration in the church! Well done!

Cooper for showing confidence and enthusiasm when you transitioned to year one!

PC

Nathan for your enthusiasm towards school and learning, you are a blessing!

1L

Gemma for your courage at the swimming carnival overcoming your fears!

Millie for a marvellous effort and improvement in your literacy! Woo hoo!

1P

Milla for being a great classroom worker and helper. Thank you Milla!

Sophia for your wonderful writing in class this week. We loved reading about the pirates and the treasure!

2A

Indy for listening well and using beautiful manners.

Lincoln for your cheerful and positive attitude.

2B

Kalani for your enthusiasm which is infectious! I am so impressed with your work this year!

Isla for always displaying a positive outlook and brightening our day!

3B

Madison for the artistic flare you demonstrated in your portrait of Mary, Joseph and baby Jesus.

Ava for the responsibility you showed in our class transition today. You set a great example.

Harriet for the wonderful detail you added to your Nativity retell.

3S

Isack for your fantastic classroom behaviour. Ms S is proud of your efforts.

Jack for the care and compassion you show for those around you. You have a heart of gold.

4K

Oliver for always being a bright and cheerful classmate. You have worked hard completing all your work this term with focus and concentration. Well done!

4P

Yongkang for confidently sharing your in-depth insights during Boost reading sessions. Your written and verbal responses have detail with evidence from the text. Well done Yongkang!

Zakayah for being an awesome helper around the classroom and for your confident answers during geography activities. Thank you and well done Zakayah.

5L

Jamall for the wonderful team spirit you show when playing sport!

Blake for always being reliable when extra responsibility is placed on your shoulders.

5P

Logan for the fantastic effort you put into your leadership speech! You did a GREAT job!

Sophia for the wonderful work you have done semester. Congratulations on a great effort!

6M

Rourke for displaying the virtues of consideration, respect and responsibility.

Mason for the kindness and consideration you show to everyone.

6V

George for your participation in class discussions. We have loved hearing your thoughts, ideas and opinions.

Tayla for bringing joy to our classroom with your positive attitude and enthusiasm.

Seb for having a positive attitude towards learning and always being willing to help out your classmates.
Diocesan Digital Event - 6th December
For the very first time through film, we will be showcasing the human stories that have been impacted by our Diocesan Ministries. Specifically, you will hear the stories of our work amongst the Prisoners, Seafarers, our Indigenous communities, and work of the far West. As a way to show you, some of the rarely told stories, that exist in our Diocese.
Join in Live via Facebook or YouTube as Bishop Michael McCarthy co-hosts with Nathan Harding taking you on a journey around the Diocese through the eyes of the individuals who are working in these important areas.
Community News
2020 Virtual Lights of Christmas

You're invited to step inside St Joseph's Cathedral for 2020's VIRTUAL Lights of Christmas using your Smart phone or Tablet.
Experience a digital 3-dimensional light show, wherever you are across the Diocese and beyond, by clicking on the link and moving your device to see the characters of Christmas within St Joseph's sandstone walls and marble floors.
Welcome the Holy Family together with a chorus of heavenly of angels singing in joyful harmony and please share this with your family and friends.
Visit the website on your device and click on the Youtube link from December 17th at 7.30pm www.lightsofchristmasrockhampton.com.au
The Cathedral Parish of St Joseph's prays the true spirit of Christmas fills your hearts and home this year and looks towards 2021 with the hope of the community gathering once again for the Lights of Christmas..
Position Vacant