Week 10, Term 2 2022 - 21st June 2022
Reflection
The Body and Blood of Christ – Corpus Christi
This feast day was established in 1246 in Belgium, by Bishop Robert of Turotte. The Bishop was approached by St Juliana, mother superior of Mont Cornillon. She led a campaign to establish a feast dedicated to Christ's Eucharistic presence.
In Luke's Gospel we find the words, 'I am the bread of life, you who come to me shall not hunger...' (John 6:35)
On this feast day we are called to reflect on the spiritual nourishment we receive from participating in the Eucharist. Paul wrote to the Corinthians, telling them that sharing in Eucharist means being one with Christ and one with the community around us.
Eucharist is a communion with Jesus Christ and with each other. Paul also told the Corinthians that they were showing contempt for Christ when they were not showing care for others.
John says, 'those who do not love a brother or sister whom they have seen, cannot love God whom they have not seen' (1 John 4:20).
During the sign of peace at Mass we foster community and fill our gathering with hospitality, forgiveness and peace.
As we leave Mass, we are reminded that now nourished, we are called to go forward and spread the mission of the church. We can do this in every interaction we have, in each smile, offer of help and every kind word.
Peace & blessings,
Terri Leotta
Assistant Principal: Religious Education
From our Principal-Mr Wes Rose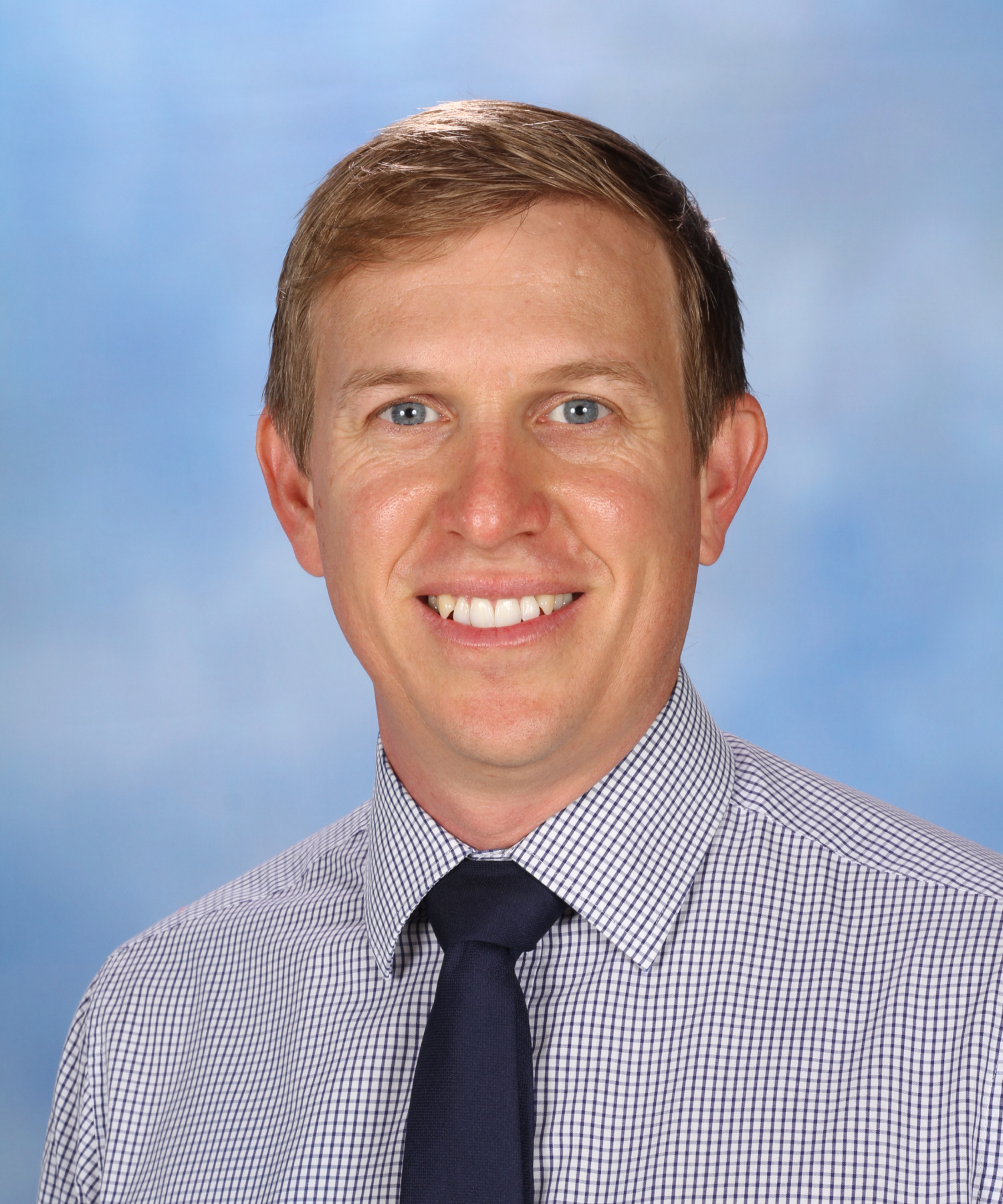 School Holidays
Term 2 has been a busy time and I thank the students and staff for their efforts during the term. Even though it has been a term interrupted by significant illness and student absence, there has still been lots of learning and enjoyment at St Mary's School. I wish all staff, parents and students a safe and restful school holiday break. Term 3 resumes on Monday 11th July.


Staff News
- I am away this week due to COVID Isolation. Mrs Leotta is acting principal in my absence.
- Pam Houston (Librarian) is away this Wed-Fri on Long Service Leave.
Rugby League/Netball Gala Days
All the best to the Year 3-6 students who are participating in the Rugby League and Netball Gala Days this Friday. St Mary's has 2 League teams and 4 netball teams participating. Thank you to the staff and parents who are assisting at this gala day.
Lunchtime Eating Procedures
Your child may have gone home discussing some different procedures at lunchtime. In summary, please find below what to expect at lunch/afternoon tea time:
Prep and Year 1 sit in the tuckshop area. Years 2-6 sit on the basketball court.
Students are asked to find a seat with their friends. At their spot, they can eat and talk with their friends. We ask students to limit moving around at this time. Students eat for 15 mins (no change).
After eating time, students with any rubbish are encouraged to use the 10c recyclable bin (for poppers), red soft plastic bin (for clean, soft plastics, glad wrap, etc), foodscraps bin (for fruit, sandwich scraps) and Green wheelie bin (other general waste). Our Eco Heros are on hand to assist students to work out what bin their waste goes into.
Afterwards, students are then dismissed to play for the remainder of the break time (no change).
These procedures are attempting to reduce the waste sent to landfill. Ideally, we ask that all students bring a lunch free of single use plastics and wrappers. I thank parents for assisting in this regard. If you have any questions, please let me know.
Uniform Reminders
With the cold weather upon us, it is timely to remind parent and students of the uniform expectations at St Mary's. A reminder to all families of our uniform guidelines. Some important areas to note include;
Students are to wear plain black footwear (formal shoes or joggers). Please note that appropriate footwear can be purchased from many retailers in Mackay, including Athletes Foot and Intersport.
Navy jumper with school badge on left side. Navy stockings or tracksuit pants.
No coloured nail polish or acrylic nails.
Boys hair styles. Be neat in appearance and not falling into eyes or past the collar. Hair may not be dyed or worn in a style that is extreme or inappropriate for school (e.g. no tracks, rat's tails, mo-hawks, top knots, hair no shorter than gauge 2 or undercuts that have a large variance between length).
Boys: No earrings or body piercings.
Girls hair styles. Be neat in appearance and not falling into eyes. Girls with shoulder or longer length hair must have it tied back. Hair may not be dyed or worn in a style that is extreme or inappropriate for school. Hair accessories should be minimal and must be in colours of navy, blue or white.
Semester 1 Report Cards
Please note that student report cards will be released on Parent Lounge on Thursday 23rd June, 4pm. This report card is a summary of your child's learning and achievement for the Semester. I ask that all parents access their child's report card and read/discuss this with this child. If you are having difficulties logging in, please contact the school office.
I also alert parents to the letter from our Diocesan Director (link below), regarding the 'on-balance' decisions your child's teach may make if there has been significant student absences this semester due to illness. If you require further information, please let me know.
Quote of the Week
"The good ole days weren't always good, and tomorrow ain't as bad as it seems."
-Billy Joel
From the Office-Important Reminders
Personal Details
Do we have your correct personal and address details?
Please ensure all residential addresses and other personal details held by the school are up to date and correct.
The easiest way for families to check this information is by logging into their Parent Lounge account on our St Mary's School website smmrok.catholic.edu.au or by using the 'Parent Lounge' tile on the St Mary's App to review what is recorded.
1. Click on the Parent Lounge icon
2. a) Enter your Username (Parent code located on school fees statements-6 digit number) and
Password
If you do not know or have misplaced your password, click on 'Forgot Password?'
b) Click 'Login'
Once logged in - Click "Parent Details" then "View Address Details".
If address details are correct, no further action is required.
If the address is incorrect, change it via "Update Address Details" then "Update Address" in Parent Lounge. Once saved the address will be updated.
Office Hours
Monday to Friday
8am to 3:30pm
Students who arrive late to school, are to sign in at the School Office. If you collect your child early before 3pm you must also notify the school office before leaving school, so the school roll can be updated.
Student Absences
Student absences from school can be advised through our St Mary's Schoolzine App by clicking on the 'Absentee' tile and completing your student's details. Parents can also use our designated phone number 4994 8271 or email SMM_Absences@rok.catholic.edu.au to inform the school if your student is to be absent.
Details on how to download the St Mary's App can be found by clicking the link below.
Once downloaded, please complete your registration, using our school passcode 4142.
If you have any queries or difficulties downloading the app please contact the school office.
Tuckshop Reminder
From the P & F
On behalf of St Mary's P&F,
I would like to give thanks to all of our families, friends and local businesses
that helped make our 2022 Trivia Night a huge success.
Our Day at the Races was action packed with interesting Trivia facts,
an array of fashions of the field and lots of prize winners.
Thank you to our many sponsors that donated money,
raffle prizes and merchandise.
Gold Sponsors
Major Sponsors
The P&F would like to give a special thank you to the amazing volunteers who
took time to help set up, mark, run the bar, help on the night and pack away the event.
Danielle Hayward

Courtney Rogen

Nikita Kinnane

Dan Kinnane

Fiona Johnson

Kylie Ferriday

Adam Ferriday

Emily Camilleri

Lisa-Ann McNamara

Ashley Miles

Liz O'Neill

Patty Deguara

Emily Dalglish

Melissa McGuinness

Patrice Bettini

Natalie Phelan

Adam Pearce

Michael Durie

James Dunne

Bec Doll

Tanya Davies

Aileen Balding

Tahnee Armstrong

Dolly Louw

Sarah Vassallo

Erin Rose

Gavin Stables

Jay Rogers

Troy Cowan

Cait Bester

Andrea Pembroke
It was a close race with all teams vying for the St Mary's Cup, but there could only be one winner - Community Bank Sarina Bendigo Bank #1
won by a nose!
Bianca Miles
St Mary's Event Co-Ordinator
Sport News
St Mary's Battlers
Last Wednesday, the St Mary's battlers full Challenge Cup team hit the field for the first time this term. The team came away with a hard-fought win of 20 to 10 over Eimeo Road State School. Romeo Elworthy, Lucas Collins and Zac Callinan put in some strong runs through the middle and Jack Macey and Ryan Sommerfeld kept the sideline safe with their back up play and flawless defense. The Battlers play Vic Park State School tomorrow afternoon at 4pm on field 3. All players to be dressed and ready at the fields by 3:30pm. This is the last game of the term before we head off to Challenge Cup in Yeppoon where the Battlers will have their true endurance, skill and mateship tested when they take on teams from our Diocese. Good luck Battlers!
Senior Athletics Carnival
Well done to the year 3-6 students who participated at the senior track day at the ARC last Tuesday. Congratulations to Illawong Blue who won the overall points trophy and to Iluka White who won the spirit award. A great day had by all.
REMINDER: Junior Athletics Carnival
The Prep-8 Years Carnival will be held on Thursday 23rd June. from 8:30am. Students will participate in a 65m sprint, 4 x 65m relay and rotate through modified field events and ball games. The junior carnival will be held on St Mary's oval.
We will also have the Cafe2U coffee van onsite (behind the toilet block). All parents and friends are welcome to attend.
ESL Afternoon Tea
Last week we extended an invitation to all our ESL (English as Second Language) parents and caregivers to attend an afternoon tea to get to know our school staff and meet other parents of ESL learners.
Please RSVP to the school office.
The afternoon tea will take place on Wednesday 22nd June at 2pm in the St Mary's Music Room.
Vinnies Winter Appeal
Please help us to support the St Vincent de Paul Winter Appeal by donating warm clothing, blankets, bedding, etc.
Your donation will help keep others warm in these winter months ahead. Donations can be dropped into the school office by Friday.
Terri Leotta
Assistant Principal: Religious Education
Year 6 Excursion-Cape Hillsborough
Last Friday, Year 6 went on an excursion to Cape Hillsborough National Park to experience the rich history of the Yuwi Nation. Mrs Tatchell guided them along the Diversity Boardwalk, highlighting the cultural significance which the local environment had for the Yuibera People. Both classes made the most of the perfect day to walk to the Twin Beach Lookout and spent some time enjoying the beautiful beach at Cape Hillsborough.
Student of the Week
Week 9, Term 2 Student Award Winners
| | | |
| --- | --- | --- |
| PC | Luca | For your amazing sentence writing! You were able to listen to your teacher's instructions perfectly and produced correct and neat work. Your teacher is very proud of you! |
| PP | Hudson | For wonderful work with your sentence writing this week. Well done on sounding out and writing words all by yourself! Keep up the great work Hudson! |
| PP | Lacey | For being a responsible member of our class. We can always rely on you to do the right thing and help out your classmates. Thank you Lacey! |
| 1B | Charlotte | For being a trustworthy and hardworking student. It is lovely to see how much effort you give in your daily tasks. Well done! |
| 1B | Tayla | For your participation and wonderful behaviour during the under 8's day activities. The happiness you display shines brightly every day! |
| 1L | Clanci | For great writing about your fun time at Claire's birthday. Your punctuation was excellent, with full stops, capital letters and apostrophes and your spelling of no excuse words was spot on! |
| 1L | Evan | For such an improvement in your reading and for your active participation in Soundwaves lessons and Heggarty phonics. Well done! |
| 2A | Hugo | For showing GRIT to complete your Soundwaves spelling activities. |
| 2B | Makinlee | For practising the virtue of friendliness. You helped your friends feel appreciated this week. Keep smiling, Makinlee! |
| 3B | Isabella | For your positive attitude and willingness to help your classmates. You certainly make our classroom a brighter place. |
| 3B | Hudson | For the persistence you've shown this week when working on division tasks. Super effort! |
| 3M | Raj | For your participation in the sports carnival on Tuesday. You gave everything a go and ran with a big smile on your face. |
| 4C | Isla | For your persistence and positive mindset in attempting all classroom tasks and completing them to the best of your ability. Keep up your great effort! |
| 4C | Asha | For your focus and commitment to completing tasks prior to the end of term. Your efforts are impressive! |
| 4K | Aylee | For an amazing effort. What a superstar you are! Despite absences you have worked hard and completed all your assignments. I am so proud of you. Keep it up. |
| 5L | Mary | For the beautiful effort you made to draw Mary our Mother during religion lessons. You showed Mary in a picture of peace and love for creation and the environment. |
| 5L | Ryan | For the wonderful African representation of Mary that you drew in religion lessons. You showed that Mary gives love and compassion to all, no matter what your cultural background may be. |
| 5R | Travis | For always contributing great ideas during science discussions. |
| 5R | Andy | For the effort and diligence you are putting into maths lessons. Keep up the fantastic effort Andy. |
Community News